JEFFERSON COUNTY, Colo. — A memorial fund has been set up to support the family of Alexa Bartell, who died last week after she was struck by a rock that was thrown through her windshield as she drove home.
"Our worlds were changed forever," her family wrote in a short statement through the Jefferson County Sheriff's Office. "Our beautiful Alexa was driving in Arvada, Colorado, and was struck by a large rock thrown through the windshield of her car, tragically taking her life. This was not an accident, but instead – an intentional act of violence and malice by 3 strangers."
Bartell, 20, was killed around 10:45 p.m. April 19. As she drove on Indiana Street near Rocky Flats National Wildlife Refuge, a rock was thrown from a truck headed in the opposite direction and smashed through her windshield killing her, the Sheriff's Office said. Three men suspected in the attack were arrested this week.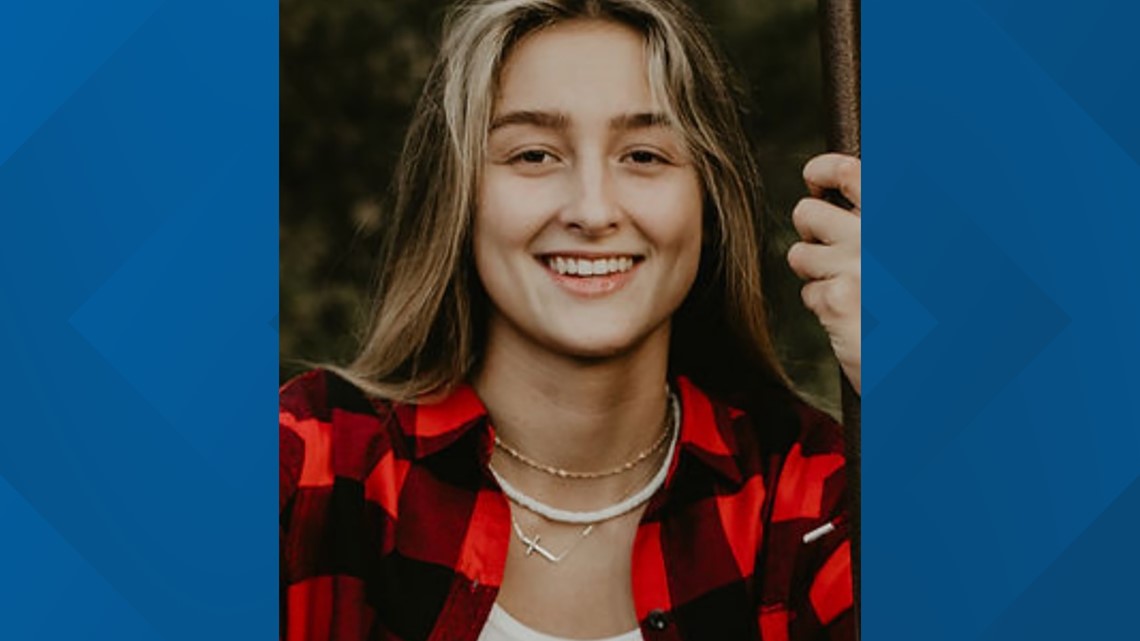 In their statement, Bartell's family described her as an amazing daughter, granddaughter, sister, niece, cousin and friend. They said she was intelligent and had a bright future ahead of her.
In lieu of flowers, the family set up a memorial/justice fund in Alexa's name. Proceeds will assist the family with legal expenses and create an endowment fund for student-athlete opportunities. Money will also be used to create a permanent memorial in Alexa's honor, the Sheriff's Office said.
Donations to the fund can be made in the following ways: