AURORA, Colo. — One of four suspects involved in three armed robberies in three cities last month has been arrested but police are asking for tips to help identify and arrest the others.
Aurora Police on Tuesday released photos of several young men who people who are wanted in armed robberies that occurred in Aurora, Thornton, and Longmont on Aug. 23.
According to Aurora Police (APD), the suspects were involved in a robbery at the Dicks Sporting Goods store located on South Main Street at the Southlands Mall around 4:15 p.m. Store employees reported that four teenage males arrived at the store, took several items from the clothing section and left without paying.
When a manager tried to confront them, one of them pulled out a gun and pointed it in the air before leaving the store, according to APD. Moments later, that same person pointed the gun at another employee who tried to take a picture of the suspect.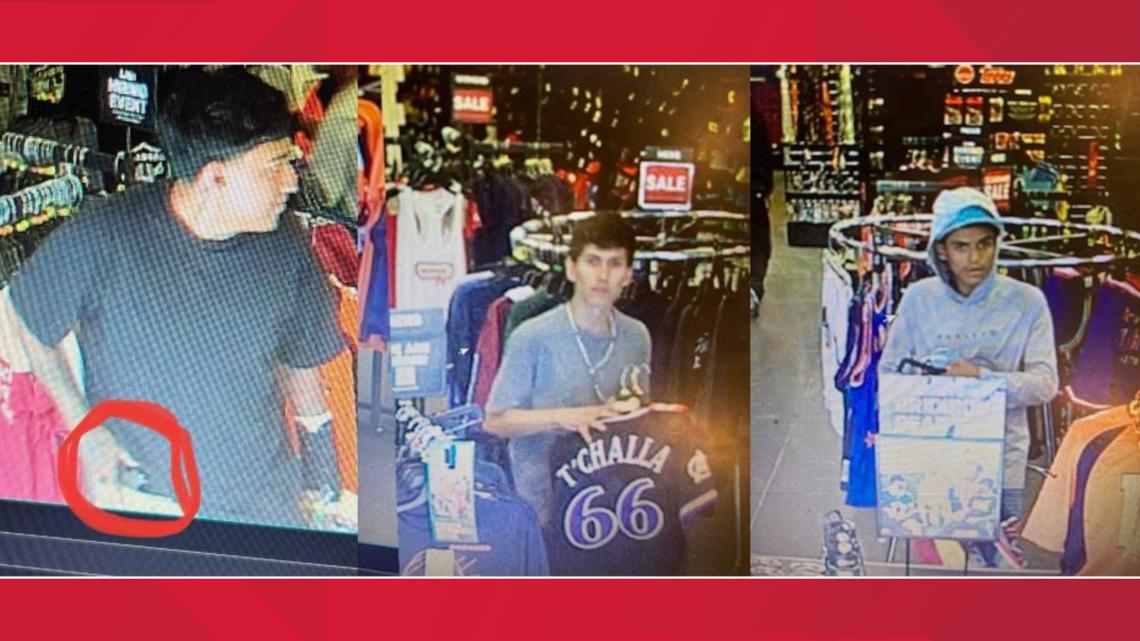 A store manager told police when she tried to confront the males, one produced a handgun and pointed it in the air before leaving the store. Moments later, the armed male pointed the firearm at another employee who tried to take his picture, according to APD.
The suspects arrived and left in a Chevy Tahoe with license plate 333-ZTH. It's been reported stolen out of Morrison.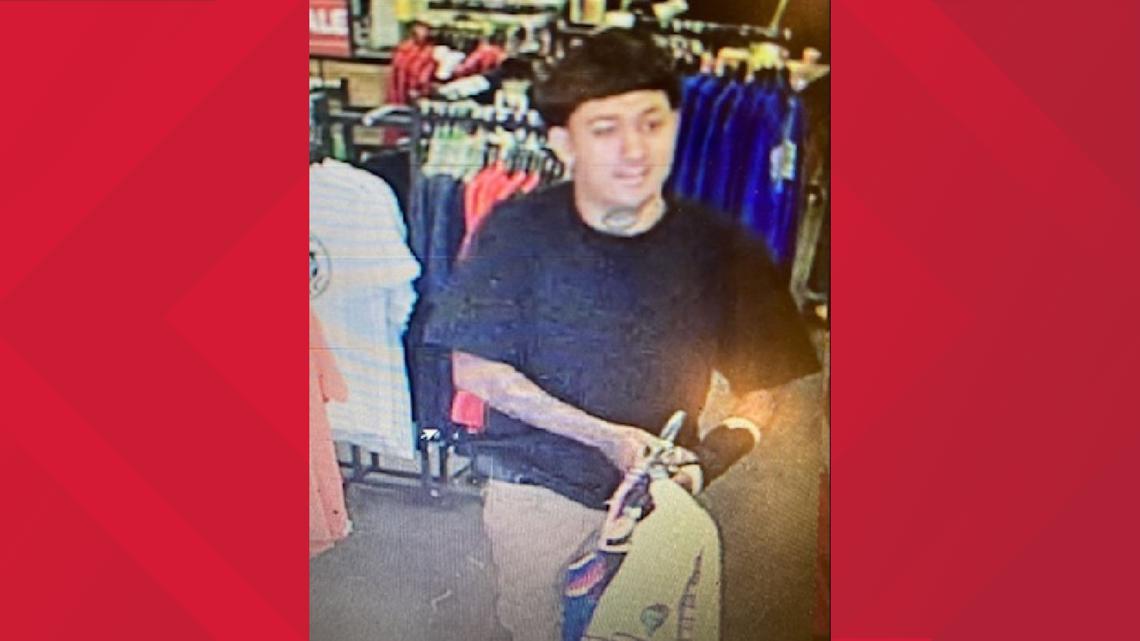 Prior to the incident in Aurora, it's believed the same four people used that same vehicle in an armed robbery in Thornton. After those two robberies, they drove to Longmont and robbed the Famous Footwear on Ken Pratt Boulevard.
Longmont Police said in that incident that four young men entered the store and gathered 10 to 12 pairs of shoes, then left without paying for them. Once in the parking lot, police said, one of them fired a handgun into the air and fired one round at the store, shattering a pane of mirrored glass near the front door. No one was hurt.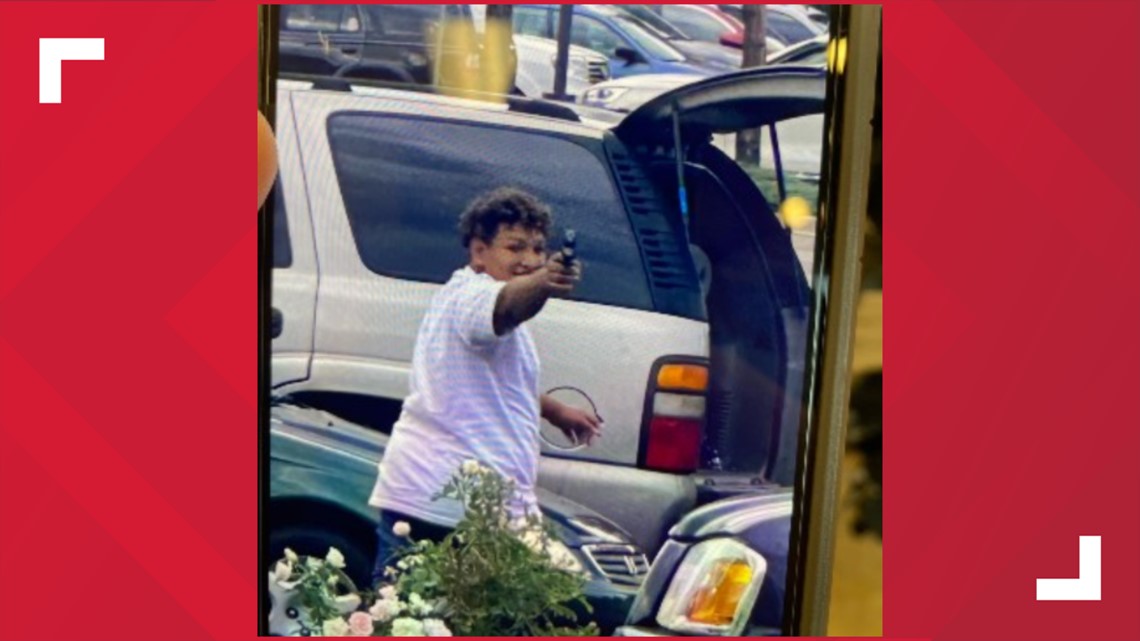 The suspect who was armed during the Aurora robbery was not the same one who fired the gun in the Longmont robbery. Investigators think multiple suspects are armed or they are taking turns with the firearm when committing crimes.
One of the four suspects has been identified and arrested, but police are asking for information about the others.
Anyone with any information about the suspects or the crimes is asked to contact Metro Denver Crime Stoppers at 720-913-7867. Tipsters can remain anonymous and could be eligible for a reward of up to $2,000.