A 35-year-old Loveland man was arrested Tuesday on suspicion of first-degree murder and attempted first-degree murder.
Larimer County Sheriff's Office deputies arrested Christopher David Parker, and he has been booked into the Larimer County Jail.
Parker appeared in court by video conference in court Wednesday afternoon. He stood next to his public defender and didn't say much other than he understood the proceedings.
The documents in the case are sealed, so information is limited. But based on statements made by prosecutors in court Wednesday, 9NEWS learned Parker is suspected in the killing of William Connole in June 2015 in Loveland.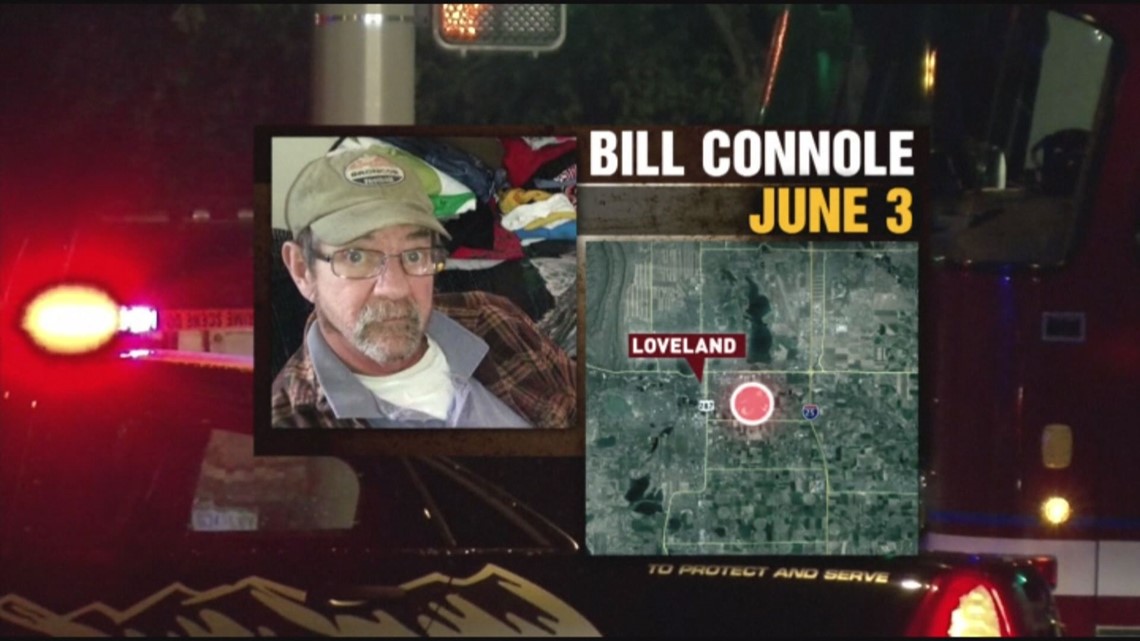 That same night, a motorcycle rider was also shot at in Loveland, though the person was not hit by gunfire.
The sheriff's office has not confirmed the connection between the incidents, but no other homicides or attempted homicides in Larimer County are known for that date.
On Wednesday, the Larimer County Sheriff's Office announced the Northern Colorado Shooting Task Force (which was formed because of the rash of shootings) would brief the media on Thursday at 10 a.m.
Connole was fatally shot as he stood at the northwest corner of East 1st Street and North St. Louis Avenue, 12 minutes after that motorcycle rider was shot at.
9NEWS' Marshall Zelinger spoke with Connole's family on Wednesday who confirmed an arrest was made in his murder.
John Jacoby was shot and killed two weeks before Connole while riding his bike near Windsor. Court documents for Parker show his alleged crimes in connection to his murder and attempted murder charges are both on June 3, 2015, which was not when Jacoby was killed.
David Moore from the Larimer County Sheriff's Office told 9NEWS the investigation is ongoing.
PHOTOS: The Northern Colorado shootings
Some people who've lived in Loveland most of their lives vividly remember the fear during 2015, but had no idea it would come full circle with they realized Parker was in their neighborhood.
Kathi Wright has lived in Loveland for 40 years and clearly remembers the fear from the shootings.
"We were all on edge someone was randomly shooting people in our part of the country," said Wright.
She never thought the mystery of the shootings in northern Colorado from 2015 would connect so close to her home.
"I looked out my bedroom window one day and saw a police car right at the end of my lot and he was getting a long rifle out of his trunk," she said.
She said officers were trying to talk to Christopher Parker and investigators came back this week.
"Yesterday, I noticed I saw people combing all over with FBI jackets on," Wright said.
"No guests ever came by no action or activity came by," said Daniel Romero who also lives nearby.
He said Parker kept to himself.
He was able to recognize him from a photo from Parker's court appearance today.
"You think right across the street from where you live is the biggest stories and fear in this town," Romero said.