DENVER — A former Mile High Comics employee has been arrested in connection with the theft of 15 comics books from the store worth $49,000, according to an arrest affidavit from Denver Police.
Prosecutors with the the Denver District Attorney's Office on Tuesday charged Francisco Ysidro Ruiz, 39. He faces one count of second-degree burglary and one count of theft.
"You always have to keep a sense of optimism and always have faith that eventually karma will play out and in this particular case it seems to have done," said Mile High Comics owner, Chuck Rozanski.
Officers on May 27 responded to a burglary call at Mile High Comics at 4600 North Jason St. It was initially reported that 14 items were stolen, but employees later discovered an additional comic book, worth $7,000, was also missing.
Rozanski still has not gotten the 15 comic books back, but he's staying "cautiously optimistic" while remembering past burglary cases that didn't make retrieving his property easy.
"After 49 years of doing this, I've become a little jaded," he said. "We'll see what happens."
Ruiz is accused of breaking in through the back door and then walking up to a glass display and breaking the glass to remove several high-value comic books.
Video from the store showed the suspect pull out what appeared to be a knife and then break the glass case. He began "removing comic books selectively," the affidavit says.
A trail of blood throughout the store indicated that the burglar cut himself and then attempted to clean up the blood.

A detective in the Lakewood police department's pawn shop unit was at a pawn shop in the city on June 3, where employees told her they saw photos of the suspect in the Mile High Comics burglary and "he looks similar to Francisco Ruiz who used to sell them items including comic books," the affidavit says.
A Crime Stoppers bulletin also generated several tips that named Ruiz as the likely burglar. When employees of Mile High Comics were told the suspect could be Ruiz, they rewatched video footage.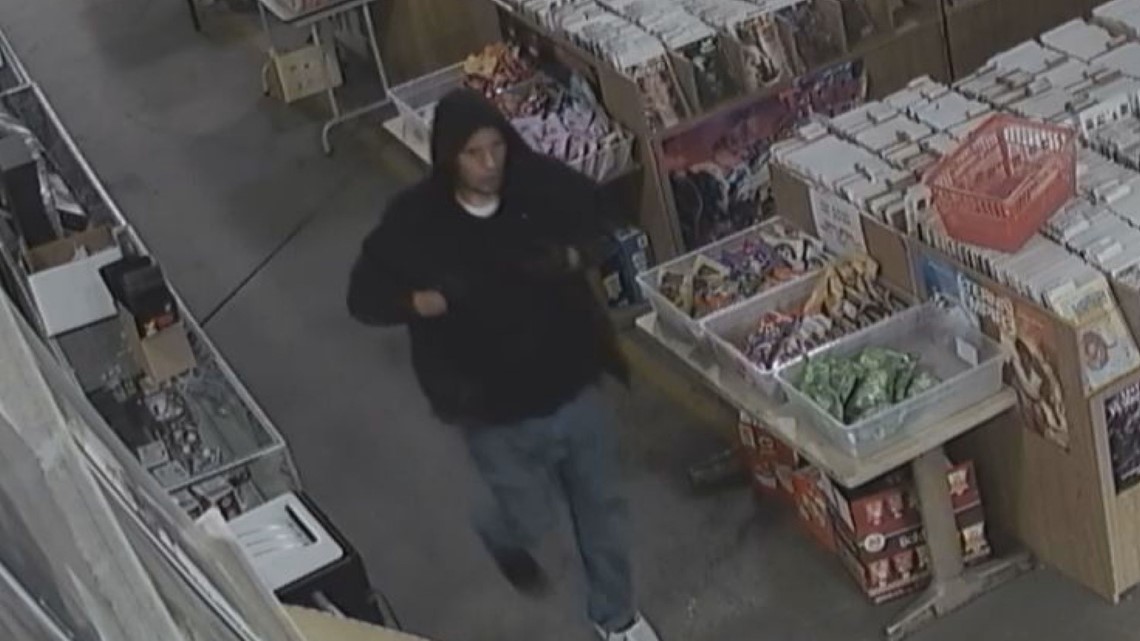 One employee said "he is positive that the suspect in the surveillance video is an ex-employee that he worked with named Francisco Ruiz," the affidavit says.
Ruiz is due in court on June 28.