ARVADA, Colo. — A 28-year-old man suspected in a string of dumpster fires in Arvada was taken into custody late last month.
Arvada Police said officers and firefighters responded Aug. 26 to a fire behind a business in the Arvada Marketplace in the 7400 block of West 52nd Avenue.
While firefighters were working to extinguish the fire made up of pallets of baled cardboard near the Sam's Club in the area, officers found a dumpster fire about 100 yards away behind the nearby Rent-A-Center, arrest affidavits say. An employee at the nearby Five Below said they had surveillance video of the dumpster that appeared to show a man starting a fire and walking away.
A K9 team tracked the suspect, later identified as Trevin Everett Taylor, to the 7500 block of West 53rd Avenue and arrested him without incident, police said.
A detective and an Arvada Fire investigator questioned Taylor, who was wearing the same clothing as the man in the surveillance video. After initially denying any involvement, he admitted to setting the fires with a lighter near Sam's Club and Rent-A-Center "because he has a compulsion to light fires when he is drunk," the affidavit said.
"Force of habit, I guess," he added.
He also indicated he lit another dumpster on fire in the area of the Water Tower Apartments about a week before the Aug. 26 fires, and also admitted to lighting a jeep on fire on Aug. 25 that was parked near his home, the affidavit says. He denied setting any other fires besides the incidents already mentioned, and denied having any knowledge about who was responsible.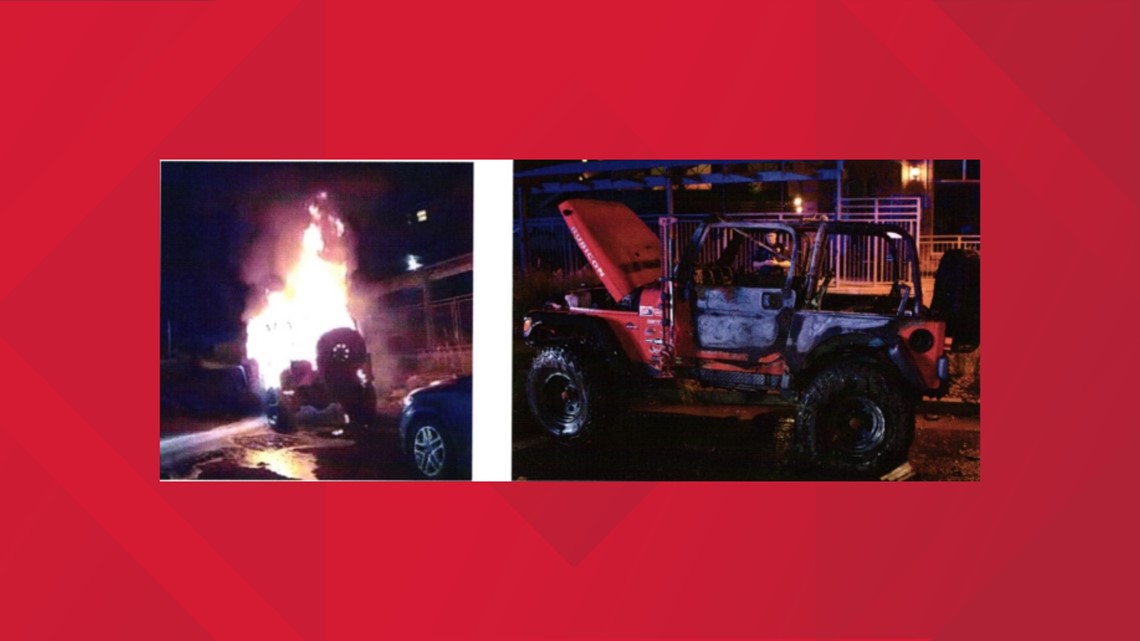 Taylor was taken into custody on suspicion of multiple felony arson charges, and the case has been filed with the 1st Judicial District Attorney's Office, police said.
While there have not been any more dumpster fires since Taylor's arrest, police said he might not be the only suspect in at least 11 dumpster fires intentionally set in the Arvada area since July 23.
Most of the fires had happened near businesses in Arvada Marketplace at West 52nd Avenue and Wadsworth Boulevard, with a few near apartment buildings east of Allison Street between West 52nd and West 55th avenues, police said.
Anyone with information is asked to call Crime Stoppers at 720-913-7867 or visit metrodenvercrimestoppers.com. Tipsters can remain anonymous and may be eligible for a reward of up to $2,000.
Metro Denver Crime Stoppers works by assigning a code to people who anonymously submit a tip. Information is shared with law enforcement, and Crime Stoppers is notified at the conclusion of the investigation.
From there, an awards committee reviews the information provided and, if the information leads to an arrest, the tipster will be notified. Rewards can be collected using the code numbers received when the tip was originally submitted.
More 9NEWS stories from Arvada: