ARVADA, Colo. — The Arvada Police Department is investigating a shooting that injured three people early Friday morning.
At about 1:09 a.m., witnesses called police to report two men who were shoplifting items from a 7-Eleven at 7355 Ralston Road in Arvada.
The two men left the store and were confronted by several people, according to Arvada Police. A fight broke out and the men got into an older model white sedan before leaving through the west end of the parking lot, police said.
The driver stopped across from the victims who were in front of the store and fired seven shots, according to Arvada Police. Three people were hit by the gunfire, police said. One victim was treated at the scene and released, two others were taken to the hospital with non-life threatening injuries, according to police.
Mission Arvada, a nearby homeless shelter, said two of the victims are clients of theirs. Director Karen Cowling said one of the victims was shot in the foot and now needs crutches to get around.
"I've seen other clients that have gotten injured, whether they've gotten attacked or just different things that have happened out on the streets," Cowling said. "And it's hard, it's hard to keep wounds clean, it's hard to get around, you know, she was on crutches. She seemed to have a pretty good attitude. She didn't seem super angry. But, you know, my, my heart goes out to them. It's very difficult."
Police are looking for the two men who were last seen driving in the white sedan with no front license plate, a brown scrape on the driver's side and front bumper damage. Anyone with information is asked to call the Arvada Police Department at 720-898-6900.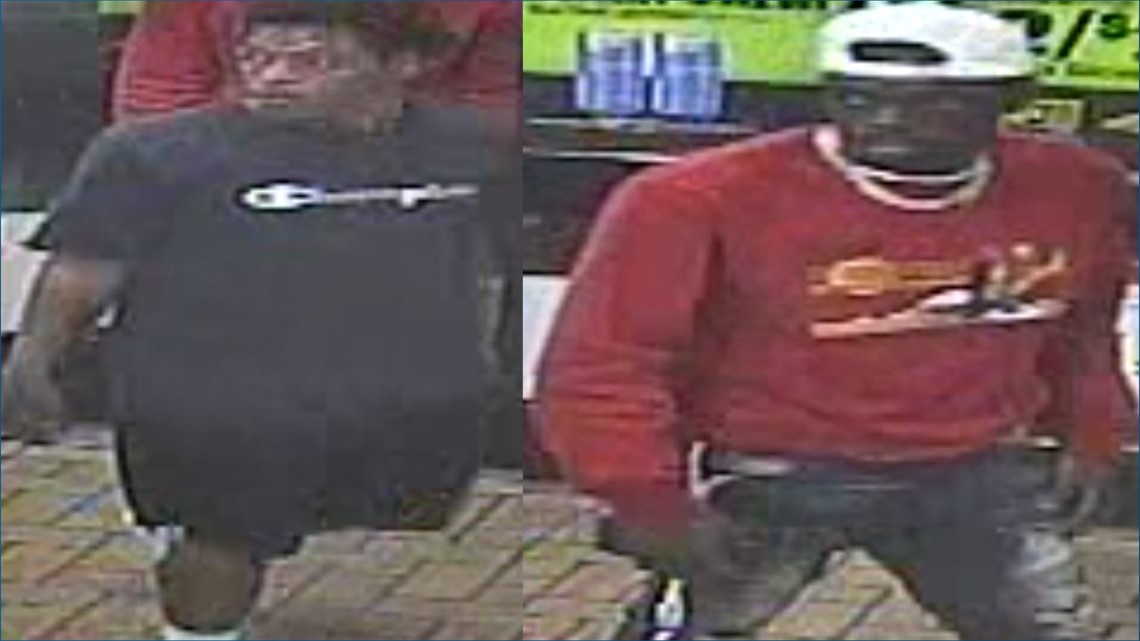 9NEWS+
9NEWS+ has multiple live daily shows including 9NEWS Mornings, Next with Kyle Clark and 9NEWS+ Daily, an original streaming program. 9NEWS+ is where you can watch live breaking news, weather updates, and press conferences. You can also replay recent newscasts and find videos on demand of our top stories, local politics, investigations and Colorado specific features.