AURORA, Colo. — Prosecutors on Thursday formally charged an Aurora dentist, who is accused of killing his wife by poisoning her with toxic substances, with first-degree murder.
Aurora Police arrested James Craig, 45, Sunday morning in connection with the death of his wife Angela, 43. She died on Saturday, the coroner's office said.
James Craig is next due in court for a status hearing on April 7 at 3 p.m.
A witness told police that before the first hospitalization, James Craig made his wife a protein shake before a workout. The affidavit says Angela Craig became faint and dizzy after the workout, and her husband took her to the hospital.
On the day Angela Craig went to the hospital for a second time on March 9, the arrest warrant says James Craig placed an order for potassium cyanide with a company called Midland Scientific.
In an email, James Craig told a customer service representative at Midland Scientific that he was a surgeon and planned to use potassium cyanide for research on a medical procedure, according to police.
"James responded by stating he was a surgeon performing a craniofacial reconstruction. James said he is using this chemical to check and see if it will help with the layering of alternative metals," the affidavit says.
On March 13, James Craig received a package at his dental office that was opened by an office attendant who found a biohazard sticker and a circular canister that said "potassium cyanide" on it.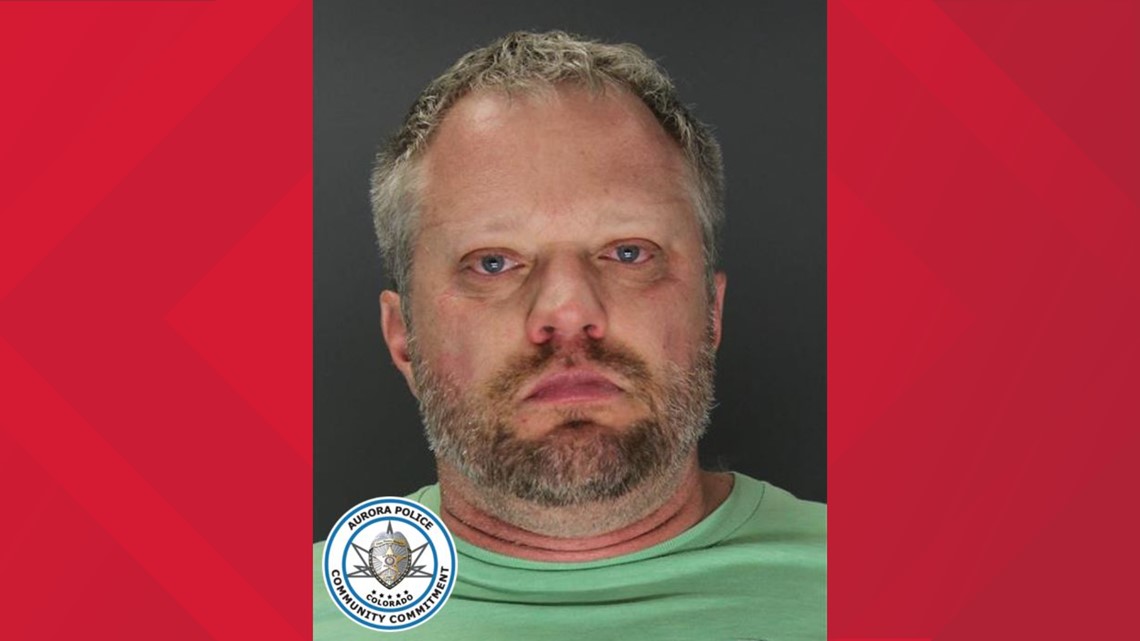 After a Google search, the office manager noticed that Angela Craig had symptoms consistent with potassium cyanide poisoning, according to the affidavit. The office manager told another employee about the package when she heard Angela Craig was back in the hospital on March 15.
On that day, Angela Craig went to University Hospital because she had a severe headache and she was dizzy. Hours later she had a seizure and doctors eventually put her on life support.
James Craig's business partner at the dental office went to the hospital when he learned Angela Craig's condition was grave, and according to the warrant, he told a nurse he believed Angela Craig had been poisoned because her husband recently ordered potassium cyanide for their dental practice.
The nurse called the police and they began investigating.
According to the affidavit, Craig sent a long text to the business partner the day Angela was placed on life support. Part of the text read, "If there was ever any love in your heart for me, please don't make this any worse by talking to any officers or anyone else about this unless you are legally forced to."
Dr. Jane Cleveland, a clinical and forensic psychologist, said in an interview that some of the details in the affidavit suggest there is detachment in terms of his emotional connection with his wife.
"There are several instances where he is more concerned with what appears to be hiding details rather than the truth coming to light," Cleveland said.
During the investigation, police learned James Craig was in contact with another woman. The affidavit says he communicated with this woman by using the same email he used to buy the poisons.
Police said the emails with the woman were intimate in nature. It appeared James Craig had the woman visit him while his wife was in the hospital sick, the affidavit says
Investigators also found that James Craig did online searches for things like "Is arsenic detectable in autopsy" and "how many grams of pure arsenic will kill a human."
Angela Craig's sister told police that James and Angela's marriage was tumultuous. She said James Craig had been addicted to pornography since he was a teenager and he had drugged his wife six years before, according to the affidavit.
Angela Craig's sister said that several times over the past 16 years, Angela had planned to leave, but each time her husband persuaded her to stay. Angela Craig told her sister that James Craig had "run the dental office into the ground" and their finances were dire, according to the affidavit.
Federal court records show there are three bankruptcy cases tied to James Craig or his dental group.