AURORA, Colo. — An Aurora police officer faced a felony assault charge after witnesses reported watching him punch a physically disabled woman several times during an argument Wednesday night in an apartment complex parking lot.
Douglas Harroun, 32, was booked into jail on a charge of third-degree assault against an at-risk adult – a class 5 felony. He was being held on $25,000 cash bail.
The Arapahoe County Sheriff's Office said the assault happened around 9 p.m. Wednesday in the parking lot of the Caliber at Cornerstar Apartments on Briarwood Circle in Aurora.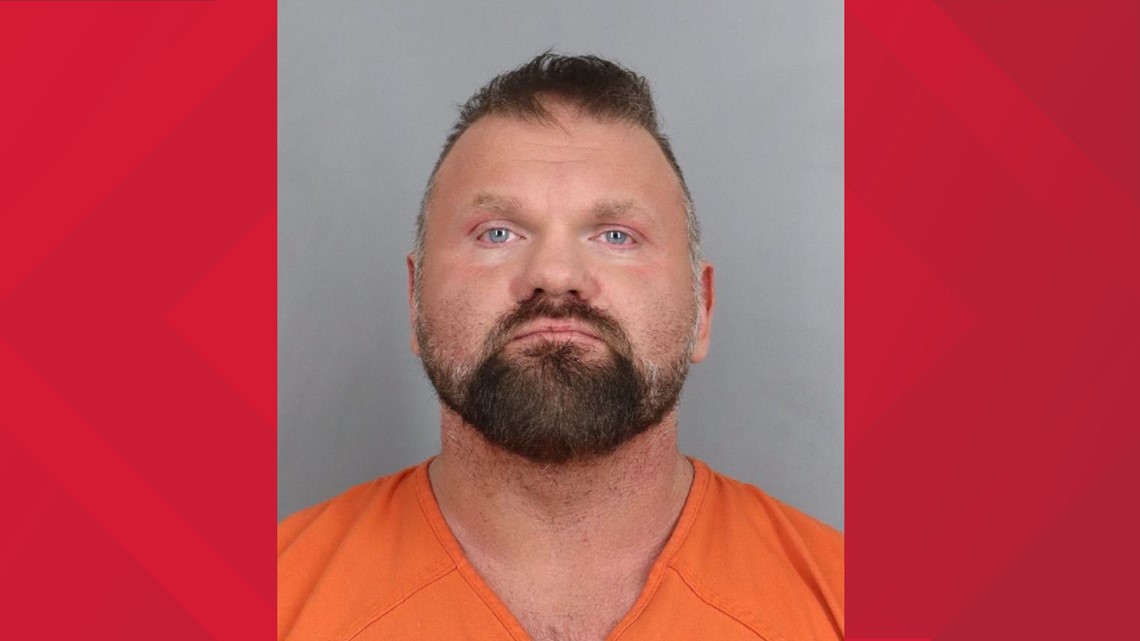 According to an arrest affidavit, Harroun and his wife were driving back to their apartment, and the victim, a 49-year-old woman, was walking her dog in the middle of the road as they approached their parking garage.
Harroun saw that the victim's dog was not on a leash and had to drive slowly behind the two because they were in the middle of the road, the affidavit says. At one point, the victim stopped walking and turned around to yell at Harroun for following her. The three got into an argument, and Harroun and his wife got out of their car, the affidavit says.
The affidavit says witnesses saw Harroun punch the victim in the face. She fell to the ground, and Harroun got on top of her and punched her in the head four or five more times.
The victim went to the hospital with injuries that police said were consistent with what witnesses described.
The affidavit says that during the argument, the victim mentioned she is disabled. Police said she has a chronic neurological condition that affects the left side of her body.
APD has opened an internal investigation. The department said Harroun "was placed on immediate and indefinite suspension without pay."
"The alleged actions Wednesday night are inconsistent with the Aurora Police Department's core values," APD Chief Art Acevedo said in a statement. "We want to thank our partners at the Arapahoe County Sheriff's Office's for responding and taking the lead on the investigation."
Harroun was hired by the Aurora Police Department in 2020. As of Wednesday night, he was on leave after shooting a man in the lower leg while responding to a domestic violence incident on Dec. 31. He was the only officer put on leave in connection with that shooting, APD said. That investigation is ongoing.