Eduardo Landeros was charged on May 18 with two felonies for the crash on March 4 at the intersection of East Bates Avenue and South Chambers Road in Aurora that killed 44-year-old Elias Anderson.
At the time of the crash, Landeros, 26, was headed northbound on South Chambers Road in a marked Chevy Tahoe as he responded to a burglary call, which was classified as non-emergent, according to an arrest affidavit from the Colorado State Patrol.
Anderson was headed north on South Chambers Road and made a left turn and was T-boned by Landeros, who was driving without lights or sirens.
Investigators with CSP determined, after viewing Landeros' body-worn camera footage, that he was traveling 100 mph just prior to the crash.

Landeros resigned effective April 25 from APD, according to the department. They said the internal affairs investigation is still ongoing.
He's charged with vehicular homicide and criminally negligent homicide, and was released from custody after posting a $5,000 cash/surety bond. He's due in court on June 6.
Last week, following the announcement of charges, Anderson's family released a statement through an attorney.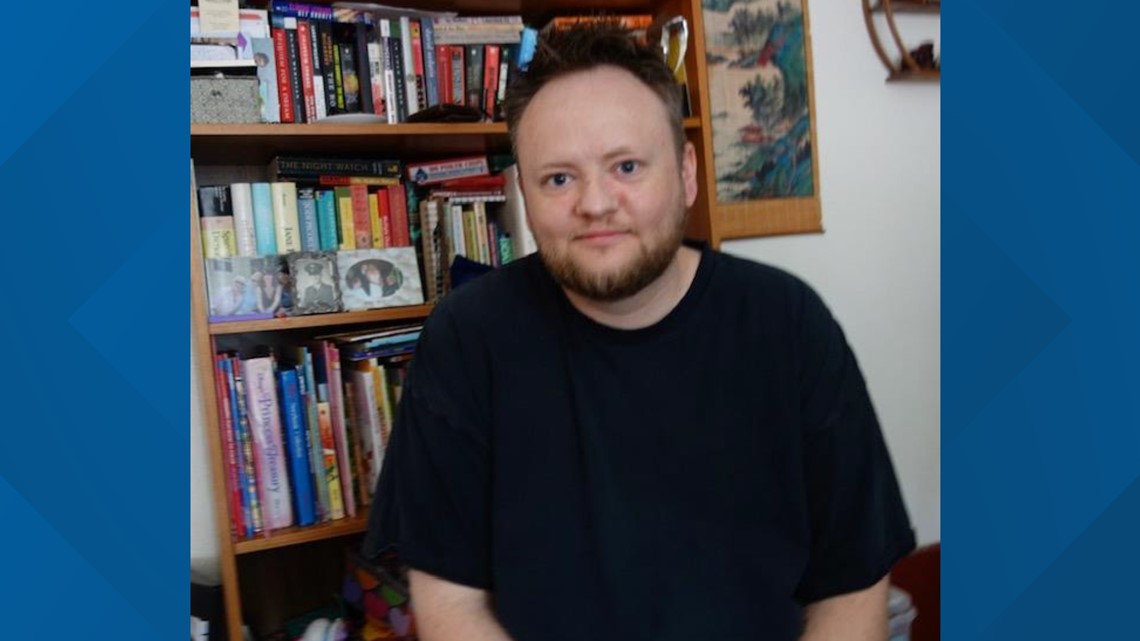 "Mr. Anderson's family has been destroyed by the grief of losing such a devoted and loving father, son, sibling, and friend," attorneys for Anderson's family said in a statement.
"The family is relieved to hear that Officer Landeros is being held accountable with criminal charges for killing their loved one. Mr. Anderson was a talented author who was immensely devoted to his two children, their mother, his parents, and his siblings. He had many lifelong friendships and will always be remembered by his loved ones as the funniest person in the room."