AURORA, Colo. — A man who was arrested in Mexico after spending weeks on the run after the murder of four people last fall in Aurora waived extradition during a hearing earlier this week in Arizona.
That paves the way for Colorado authorities to go to Arizona to pick up Joseph Castorena, who was arrested Dec. 10 in the Mexican state of Aguascalientes with assistance from the FBI, local police, Mexican immigration and the Mexican government.
>The video above aired in December when Castorena was arrested.
He was wanted in connection with the deadly shooting Oct. 30 in the 900 block of Geneva Street in Aurora. The victims were identified as:
Jesus Serrano, 51
Maria Anita Serrano, 22
Kenneth Eugene Green Luque, 20
Rudolfo Salgado Perez, 49
Three of the victims are relatives of Castorena's ex. The other victim rented an RV on the property and was killed when he came out in the midst of the shooting.
Following the shooting, police said investigators developed information that Castorena was in the Mexican state of Zacatecas. They monitored his movements south through the country with the help of federal and Mexican authorities until his arrest.
Castorena was being held by the Maricopa County Sheriff's Office in Arizona.
Earlier this week, prosecutors filed new charges against Castorena related to a crime that occurred in the weeks before the killings that involved two of the victims.
On Oct. 20, Maria Anita Serrano reported that someone stole about $2,200 in cash and several credit cards that belonged to her father, Jesus Serrano, an arrest affidavit says.
When an officer arrived at their home to investigate the theft, he saw a red Hummer parked about a block away. He said the driver "quickly left the area" when the driver saw the police car. The vehicle was believed to belong to Castorena.
Jesus Serrano showed investigators bank statements that included two fraudulent purchases on his credit card, the arrest affidavit says. One of those purchases was made at an Xtreme Car Audio location in Aurora.
Both Maria Anita Serrano and her father said they believed that Castorena had broken into their home and stolen the items.
Investigators contacted Extreme Car Audio and spoke with an employee who said he remembered the purchase. The employee said he remembered it because the man had purchased the alarm, car stereo and module to link the systems "to go." He said it was "odd" because it's "very rare" that someone would buy a car alarm and not want it installed on site. The worker also said the man didn't ask for any guidance on how to install the parts.
The employee said the man was driving a red or gray Hummer.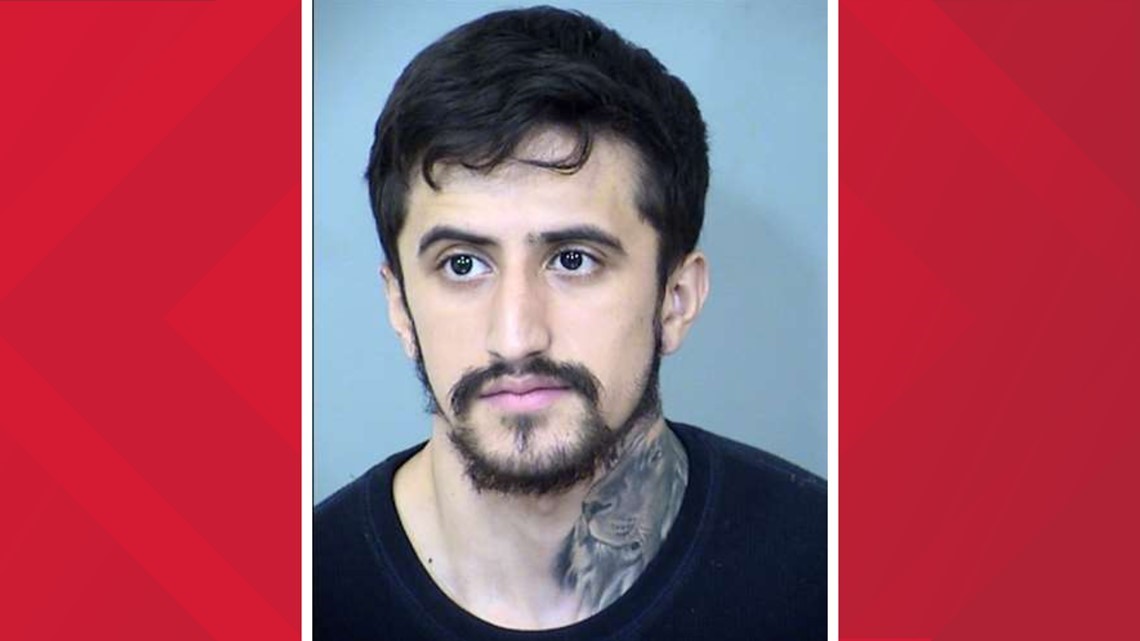 Two of his relatives, including his brother and cousin, are accused of helping him avoid capture immediately following the killings.