COMMERCE CITY, Colo. — Two bank robbery suspects were taken to a hospital after a pursuit, crash and a shooting involving officers on Tuesday, the Thornton Police Department said.
Police said the incident began at the Wells Fargo at East 120th Avenue and Colorado Boulevard. A male and female reportedly displayed guns in the bank, police said in a news release.
An officer in the area saw a vehicle speeding away from the bank, and Thornton Police officers pursued the vehicle, which was later determined to be stolen, police said.
At the intersection of East 88th Avenue and Colorado Highway 2 in Commerce City, the vehicle crashed into another vehicle while driving against traffic. The driver of the other vehicle suffered a minor injury.
The male suspect got out of the stolen car and "shots were fired," Thornton Police said, without clarifying who fired the shots.
The suspects were taken into custody and transported to a hospital with injuries, police said.
Thornton Police didn't immediately clarify whether officers shot either suspect or whether the suspects shot at officers. Police also didn't say whether any officers were injured in the shooting.
Two guns were recovered at the scene, police said.
Highway 2 was closed in both directions between Quebec Parkway and 96th Avenue, and East 88th Avenue was closed between Rosemary Street and Highway 2 for hours while police investigated.
Anyone with information can call Thornton Police at 720-977-5030.
The investigation into the shooting involving officers were turned over to the 17th Judicial District Critical Incident Response Team, and the officers were placed on administrative leave, per policy.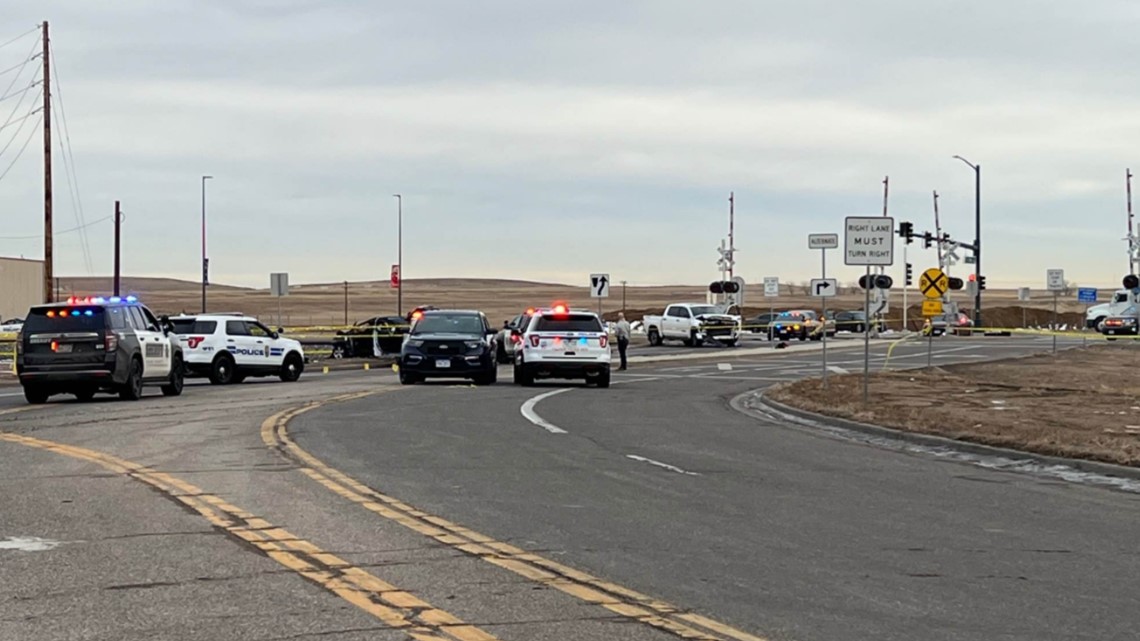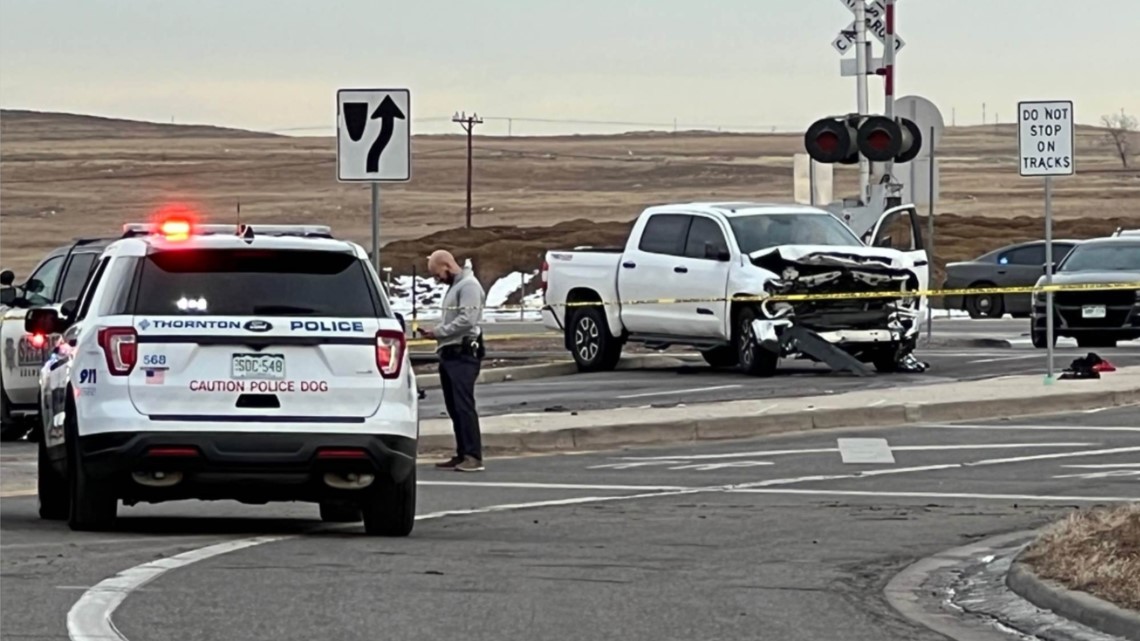 9NEWS+ has multiple live daily shows including 9NEWS Mornings, Next with Kyle Clark and 9NEWS+ Daily, an original streaming program. 9NEWS+ is where you can watch live breaking news, weather updates, and press conferences. You can also replay recent newscasts and find videos on demand of our top stories, local politics, investigations and Colorado specific features.