A judge in Burlington allowed a teen who killed his parents at 12 years old to be transferred to a less secure facility.
Gedeon Long has already served 6 years of his 7-year sentence. He's now 19.
In 2011, Long shot his parents, Charles and Marilyn. He also tried to kill his younger brother and sister, 9 and 5 at the time.
According to court testimony Thursday, Long called 911 after the attack, saying someone broke into the home and killed his family.
He was sentenced to 7 years in juvenile detention, after pleading guilty to all charges, including two counts of first-degree murder.
Long will be permanently released from custody September of 2018. Thursday's hearing was a result of the Colorado Division of Youth Services asking the court to move Long into a less secure facility.
Wally Long, Charle's brother and Gedeon's uncle, adopted the two kids Gedeon tried to kill. He told 9NEWS he was against the teenager being transferred to a less secure facility.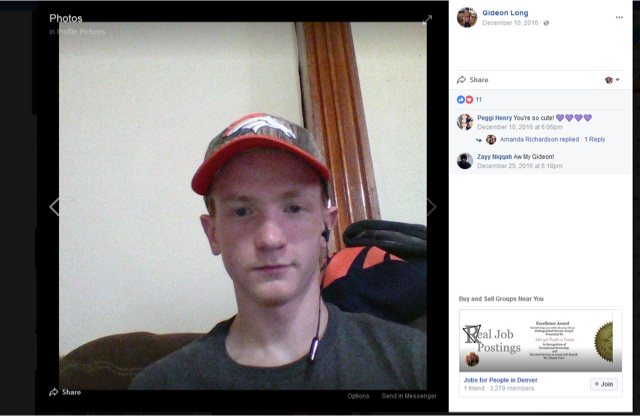 "At this point, what I'd like to see happen is for him to live a good life and for no one else to ever be in danger, no one else to get hurt and for us to be able to move on with our life," Long said. "I've forgiven him, but I would like to know why. There's something in me that would like to know what happened."
During Thursday's court testimony, one of Long's counselors told the judge the boy's lack of good conflict resolution skills and inability to manage emotions contributed to what happened. He said Long's relationship with one of his sisters and the disagreement she had with her parents played a role.
Long dismissed that, saying the family still didn't know why.
"I would like to hear it from him, why he did it, what happened, what caused it. What was his thinking," Long said.
Gedeon's oldest brother Jacob testified. He said he didn't much care if his brother was moved to a less secure facility. But he broke down when he talked about his parents and injured siblings.
"I'm not convinced he's not a monster who did it for the thrill." said Long.
During Long's emotional testimony, Gedeon cried. The first time he showed any emotion in court according to the District Attorney for the 13th Judicial District, Brittny Lewton.
Lewton has been on the case from the start 6 years ago.
"I knew this day would eventually come, but I feel as though it's best to keep him in the most secure setting as long as we can," she said. "I feel like these types of crimes are so heinous, he shouldn't be given any day along any part of the 7 years that is anything but full lockdown."
9NEWS hasn't previously named Long because he was a child at the time of the crime. But the judge opened this hearing to the public after Lewton petitioned the court.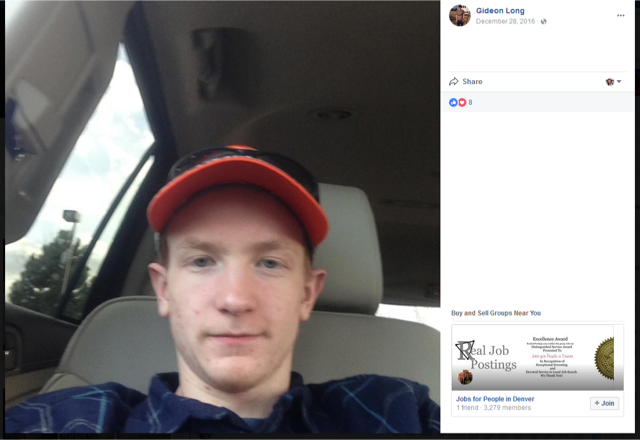 "It's absolutely imperative we know who he is and what his face looks," she said. "Because until today nobody knew, nobody knew what his real name was, nobody knew what he had done. And the facts of it, they don't need to be belabored, but they can't be spoken in abstract either."
Division of Youth Services is under the Department of Human Services. DHS told 9NEWS Thursday that it doesn't comment on specific cases.
"The focus for each you in the Division's care is to prepare them to return to the community," the statement said.
"Often this process includes gradually getting youth acclimated to being in less restrictive settings while they still have supports in place." (Read the full statement below)
The less secure facility the judge approved Long to be moved to, has not formally accepted him, according to court testimony and Lewton.
It's unclear why DHS didn't establish Long's acceptance to the facility, prior to this hearing.
If the facility takes him, he could be moved within weeks.
If it doesn't, another hearing could be held or he may stay where he is right now until his release, Lewton explained.
We don't comment on the specific cases of any youth associated with the Division of Youth Services.
That said, the focus for each youth in the Division's care is to prepare them to return to the community. Often, this process includes gradually getting youth acclimated to being in less restrictive settings while they still have supports in place.
In some cases, the first step down is to a staff-intensive setting that has security in place, but with minimal or no fencing. In other instances, it might be a group home setting or foster placement. Each level includes guidelines, support systems, additional services and supervision.
The Division decides when a youth is ready for a less restrictive setting using a multi-disciplinary approach that brings together the youth, his or her family, their community supports, the youth's client manager, and representatives from various disciplines within their DYS facility.
If -- and only if -- the multidisciplinary team is ready to step down to a less restrictive setting, the Division will request a court order.