It's a mystery that stretches from the bright lights of Hollywood to the wheat fields of Northeast Colorado – two fledgling actors, one a native of Macedonia, the other a small-town Colorado boy, both now dead.
Adea Shabani, 25, was living a block off Hollywood Boulevard and trying to make in on the big screen and on the runway when she set out from her apartment the afternoon of Feb. 23 with a boyfriend – Los Angeles police would use the term "intimate" to describe their relationship, although they believe he was engaged to someone else.
An elevator surveillance camera captured an image of Shabani and 33-year-old Christopher Allen Spotz, whose family operates a heating and air conditioning business in Fort Morgan, seemingly headed for a weekend getaway, two suitcases in tow.
Shabani was never seen alive again.
Spotz – whose profile on the website IMDb.com lists acting credits in four short films – died after apparently shooting himself at the conclusion of a 50-mile chase last Thursday in Southern California.
And then on Monday, investigators searching a natural area in Northern California's Nevada County made a grim discovery, stumbling upon a shallow grave along the banks of Dry Creek and discovering remains they believed to be those of the missing model and actress.
"We also believe that Mr. Spotz – Christopher Spotz – was somehow involved in her death. And we believe this to be a homicide," Los Angeles police Capt. William Hayes told reporters on Tuesday.
Wednesday afternoon, the Nevada County Sheriff's Office confirmed that they'd positively identified the remains a Shabani's. That determination was made through tattoos.
The cause of death was still under investigation, but it appeared that "Shabani sustained blunt force trauma to her head," according to the posting by Lt. Rob Bringolf. She suffered no other major trauma, he said in the statement.
But even with those findings, almost every aspect of this case remained wrapped in mystery.
"This is a rather complex investigation and it is a little convoluted," Hayes said.
The mystery began with that elevator ride in Shabani's apartment building. It was early afternoon on the last Friday in February.
"That's the last time she's seen alive, so that's the last credible information we have," Hayes told reporters.
But it wasn't until two days later that worried family members and friends, perplexed that they could not reach Shabani over that weekend, went to Los Angeles police and reported her missing.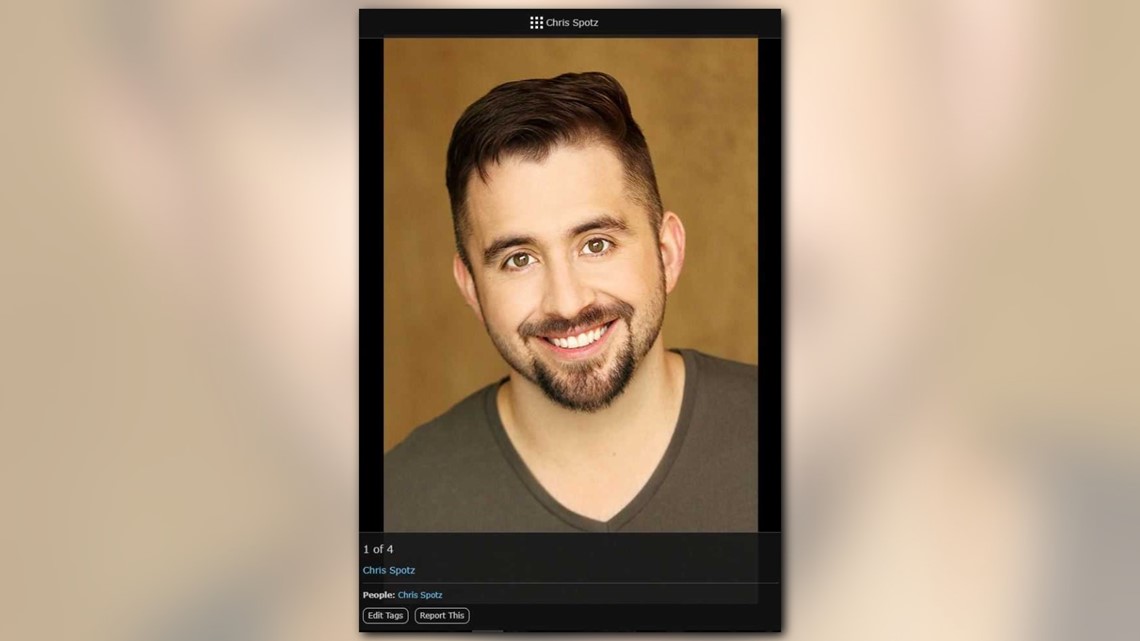 As LAPD missing persons detectives began an investigation, Hayes said Spotz apparently hired an attorney. That attorney provided a statement to police that he attributed to Spotz.
Spotz claimed that he and Shabani had set out for Northern California, that they'd gotten into an argument in the area of Santa Clarita, located north of Los Angeles, and that she'd gotten out of the Toyota pickup he was driving and he hadn't seen her again.
"We don't believe that that's true," Hayes said.
On March 1, detectives went to Wheatland, Calif., where Spotz's father lives. That same day, Spotz and a woman Hayes identified as his fiancée apparently drove to Fort Morgan, where his mother and step-father live.
On March 10 and 11, detectives and roughly 100 volunteers searched Lake of the Woods Wildlife Area near Nicolaus, Calif., a small town about 20 miles north of Sacramento. At the same time, other investigators traveled to Fort Morgan to try to find Spotz and talk to him.
Morgan County Sheriff Jim Crone told 9Wants to Know on Wednesday that one of his investigators has been working with Los Angeles detectives.
The investigators could not find Spotz, and the Los Angeles detectives returned to California.
Then last Thursday, a San Bernardino County sheriff's deputy saw Spotz's pickup, the subject of a "wanted" bulletin. After first stopping, Spotz sped off, leading California Highway Patrol officers on a meandering chase that finally ended at a highway exit near Corona in Riverside County.
"Christopher Spotz remained in the vehicle and at some point in time committed suicide, dying as a result of a self-inflicted gunshot wound," Hayes said.
On Saturday and Sunday, members of the LAPD's dive team searched the Lake of the Woods Wildlife Area but found nothing that helped explain where Shabani was or what had happened to her.
At the same time, Hayes said detectives "gained some additional information" that led them to the Spenceville Wildlife Area, where they found her remains.
Asked to describe the relationship of Spotz and Shabani, Hayes said, "They had an intimate relationship – I would say somewhat boyfriend-girlfriend."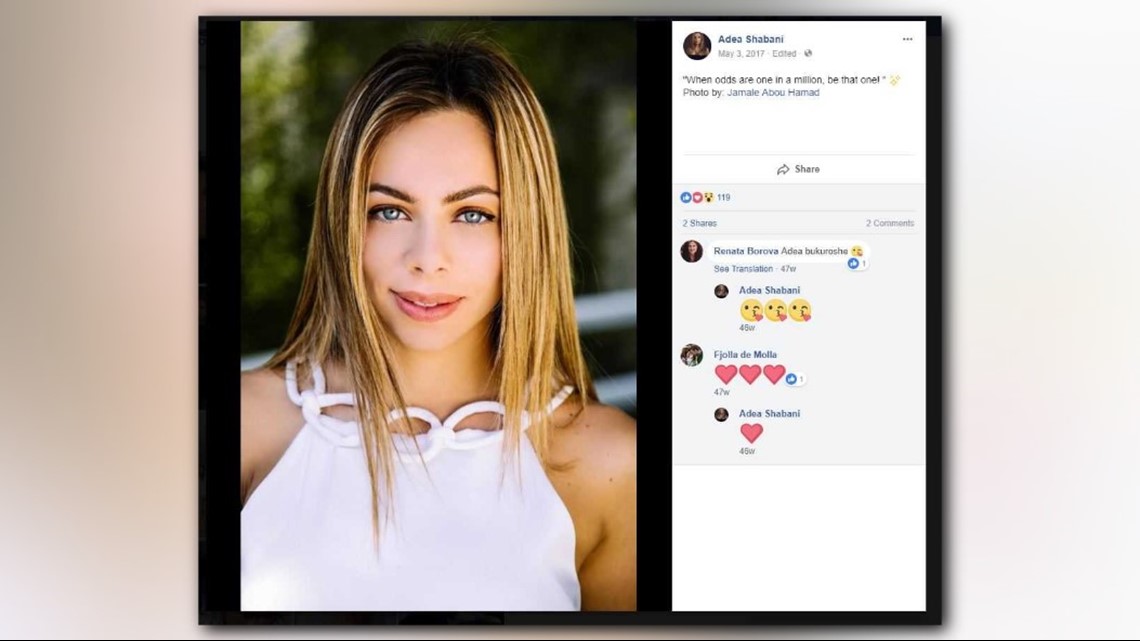 Like Spotz, Shabani has a profile on the movie website IMDb.com. It lists one acting credit – as a waitress in the 2017 film All or Nothing. She also had posted a number of photographs of herself on her Facebook page.
Spotz has no criminal record in Colorado outside a ticket for underage drinking in 2003 and traffic citations in 2005 and 2009.
At Spotts Bros. Furnace in Fort Morgan, a man who declined to identify himself told a reporter he had nothing to say and told him to leave the property.
9NEWS reporter Noel Brennan and KNBC contributed to this report.
Contact 9NEWS reporter Kevin Vaughan with tips about this or any story: kevin.vaughan@9news.com or 303-871-1862.
Below you can see the original missing persons flyer provided by Los Angeles Police: