AURORA, Colo. — Two people were hurt, one of them seriously, when a hit-and-run driver slammed into an Aurora bus stop Tuesday night.
According to Aurora Fire Rescue, they were both pinned between the car and the shelter walls. One of the victims was taken to a hospital with serious injuries.
The driver of the car ran from the scene and has not yet been located, according to police.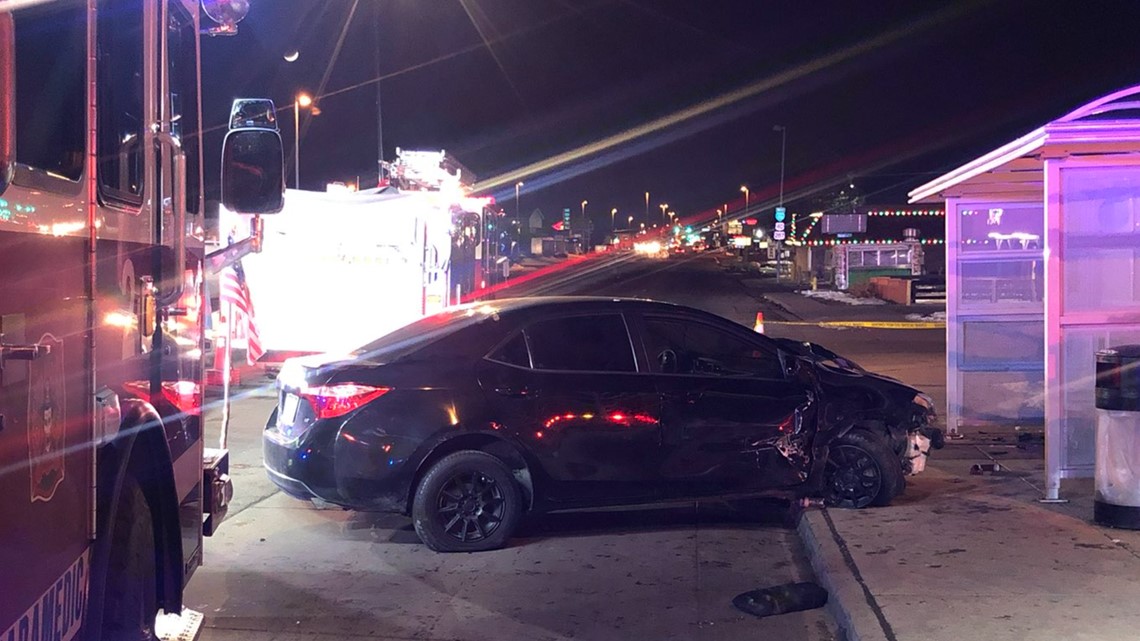 Next to the bus stop shelter is a dental office where several people heard the crash.
"I was with a patient and all of a sudden you just heard a really loud bang," said Samantha Garcia, a dental assistant.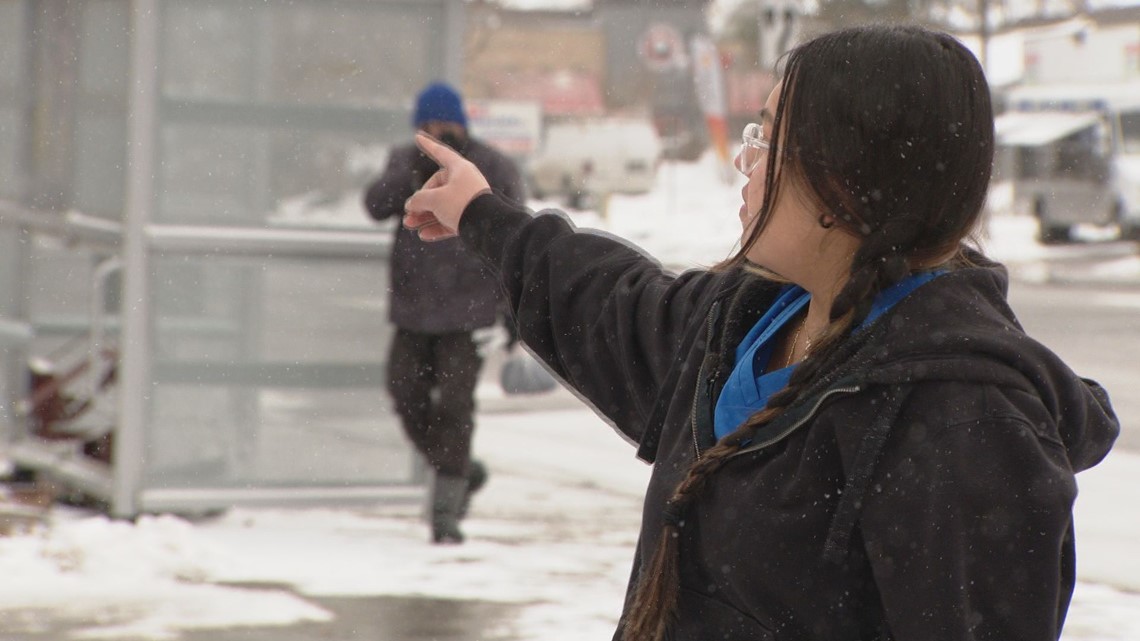 She explained that she, a manager and a doctor ran outside when they all saw the scene out the window.
At first, Garcia said, they saw just one person who seemed hurt by the crash before calling 911 herself.
"We checked on him first just to kind of see … but everybody was just kind of in shock running around so I ended up like telling them like 'call 911' but nobody could so I just grabbed my phone — that was the first instinct that I thought of," she said.
But as she and others took a step closer to the bus stop, they realized that a woman was pinned between the car and the shelter.
Garcia said the doctor held the victim up, and several people stayed with the woman until help arrived.
"I feel it's something that anybody would do," she said. "It was really bad, but thank God we were around. I just really hope that she's OK."
Police still don't have much of a description for the suspect, who was last seen running south from the location.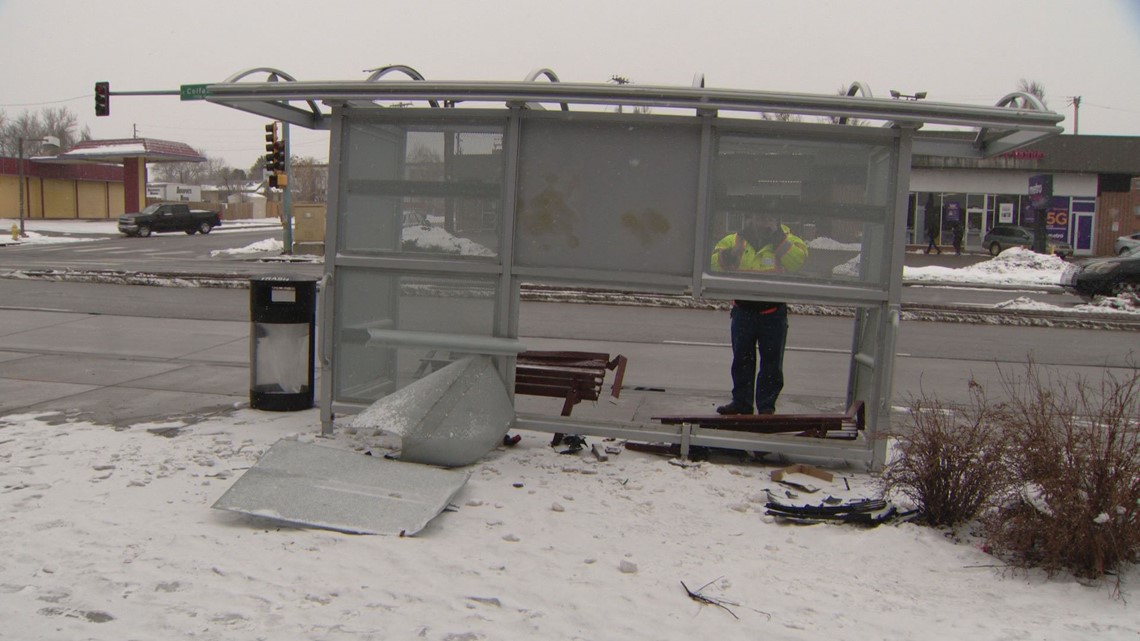 A spokesperson for RTD said there was a video recorder inside the bus stop, but it was destroyed in the crash and all the video that was on it was erased.
Anyone with information about the driver or the crash is asked to contact Metro Denver Crime Stoppers at 720-913-7867 or visit metrodenvercrimestoppers.com. Tipsters can remain anonymous and may be eligible for a reward of up to $2,000.