DENVER — As a family in Colorado Springs lives with the loss of their teenage daughter, Alexis Nicole Wilkins will not be with her own four children as she begins to serve time in federal lockup for the next two decades.
A federal judge sentenced Wilkins to 20 years in federal custody on Thursday for selling drugs that led to the fatal overdose of a 15-year-old girl at Mitchell High School in Colorado Springs.
The above video aired on Nov. 30, 2022
In December of 2021, the teenage girl snorted a portion of a ground-up pill laced with fentanyl in the school bathroom. Wilkins admitted to selling the drug to two of the girl's friends outside of a mall food court in Colorado Springs after exchanging messages on Facebook.
"You destroyed the lives of a number of families," Judge Christine Arguello told Wilkins during Thursday's sentencing hearing.
Mary Butterton, the defense attorney for Wilkins, said news stories of the case would not include the fact Wilkins turned to drug dealing because she was a desperate single mother of four with no education who suffered with years of sexual abuse and debilitating diabetes.
"She used the money to care for her children," Butterton said while shedding tears at the podium before the judge.
In court documents, investigators included photos of hundreds of fentanyl pills seized in Wilkins' home, including a photo of her kissing a large wad of cash.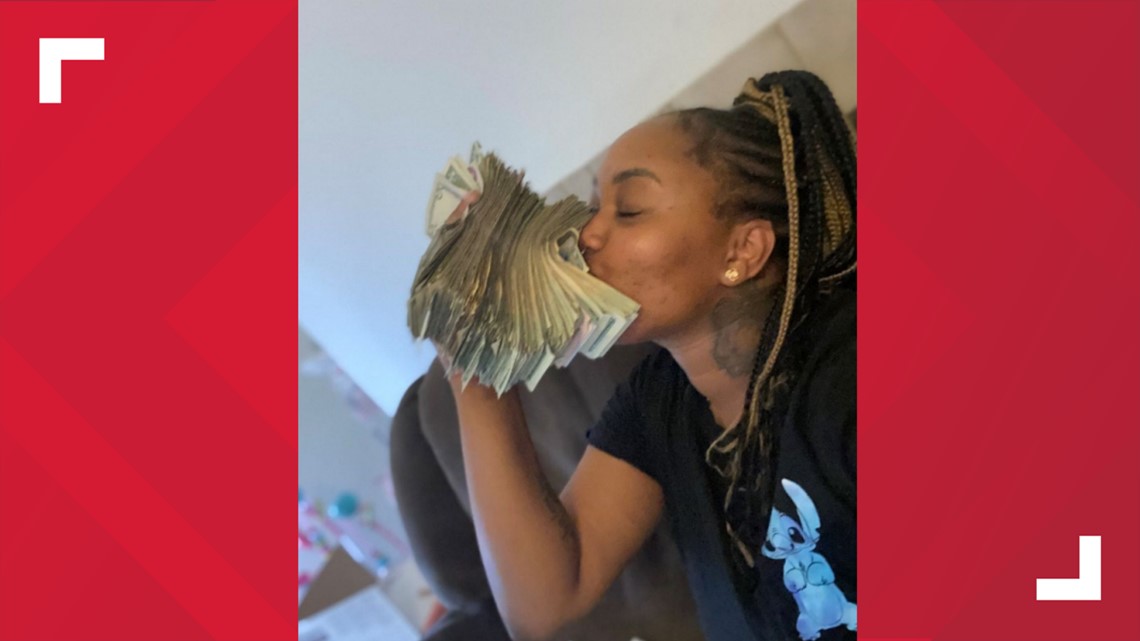 Federal prosecutor Peter McNeilly painted a different picture of Wilkins, saying most people "resist making an easy buck over an honest dime."
"This is not someone who is humbly trying to make ends meet. This is someone who is proud," McNeilly said of Wilkins, while referring to the selfie of her kissing the wad of cash.
"I'm so sorry, If I could change it I would," Wilkins said in court to the family of the teenage girl. "I would also like to say sorry to my own family."
If you have any information about this story or would like to send a news tip, you can contact jeremy@9news.com.