KUSA — It's been almost two weeks since a family was struck in a hit-and-run crash in Denver on Thanksgiving night. The driver of the car still hasn't been found.
Alabama Judge Alan King, his wife Karen King and their daughter Kendall King were crossing at Martin Luther King Boulevard and Quebec Street in Northeast Park Hill when a car ran a red light and hit them.
Karen King, 65, died at the hospital.
The couple was in Denver for the holiday to visit Kendall, who described her mom as her best friend in an interview with 9NEWS on Wednesday.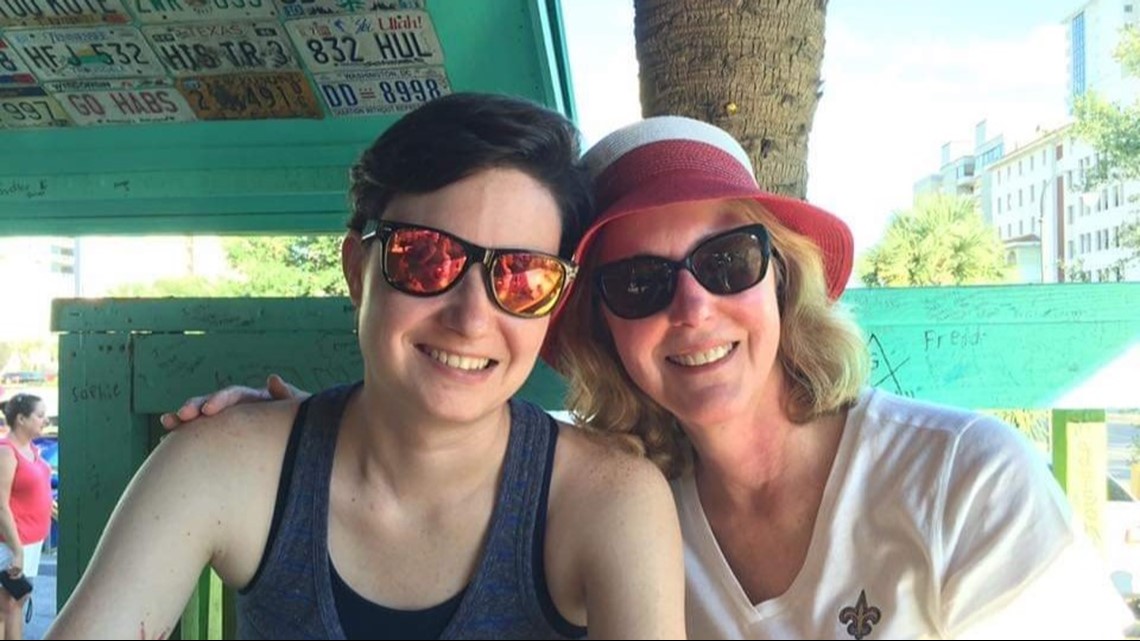 "She was probably one of the most caring people that I've ever met," Kendall King said. "She always had a kind word for everybody. She was hilarious in an unexpected way. She always caught you off guard with her humor."
But now, just shy of two weeks after the crash, things are different.
"Even at times now it still doesn't seem real," Kendall King said. "I have to remind myself that she really is gone and she's not just at home in Birmingham with my dad."
This is the new reality for Kendall King, who suffered a broken arm, pelvis and a torn ACL in the crash.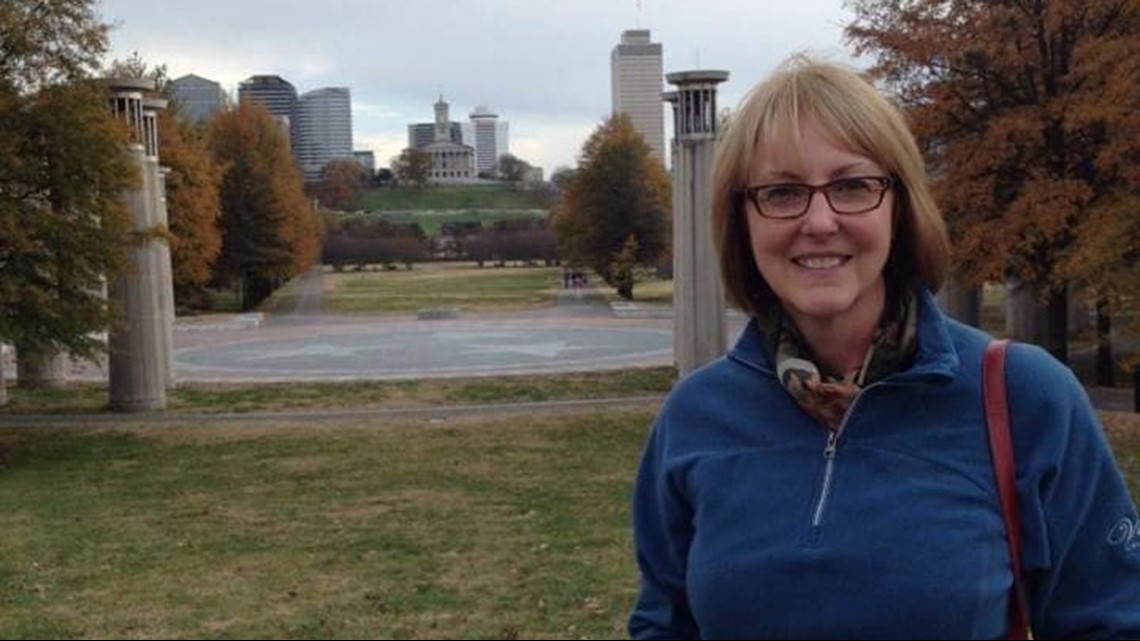 "I just remember headlights and then waking up on the ground," Kendall King said. "I could hear my dad calling out for me and my mom and then I could hear people talking about my mom. They kept mentioning there was blood and saying 'is that your blood?' and we're like 'no, it's her blood.'"
Judge King suffered a broken vertebra, left leg and right hip. He also lost his wife of 30 years.
"They did everything together," Kendall King said. "They loved to travel; they spent almost all their time together. They used to like to laugh and say they were each other's best friends and they didn't really need anyone else besides each other."
In one split second, a whole family was changed. Kendall King wants people to know the void her mom left is real.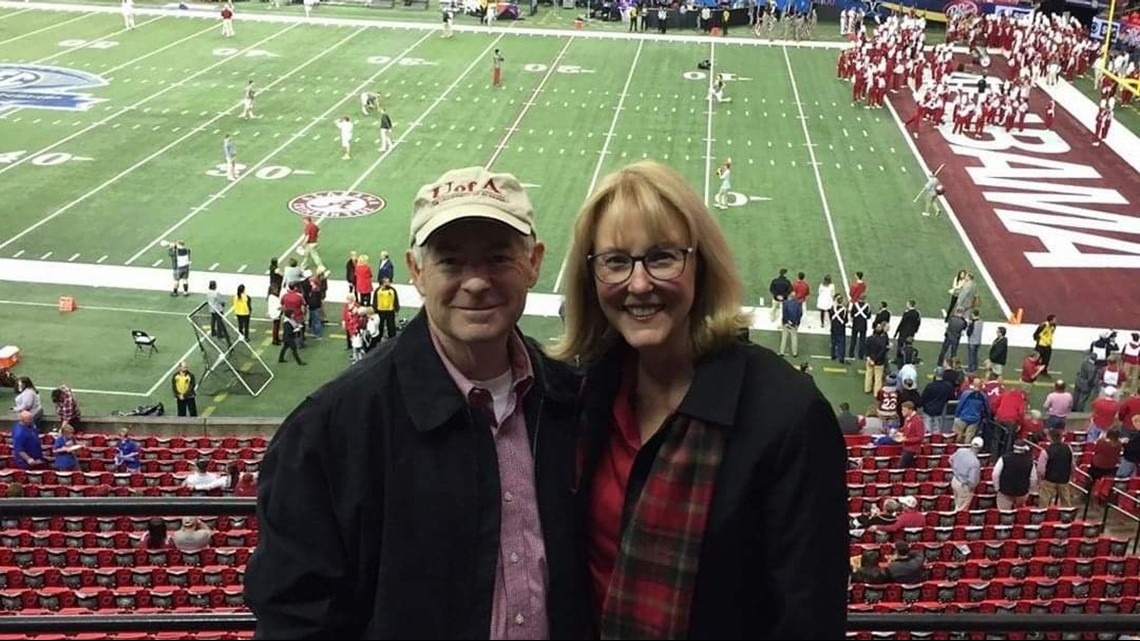 "It's easy; I've done it before," she said. You read an article and you just walk away thinking 'oh that's sad' and scroll to the next one and it doesn't really click that that's a person, that was a family that was affected. It was a person, not just a name."
Despite the fact that no arrests have been made in the hit-and-run, Kendall King is trying to remember she is strong - as strong as the bond she shared with her late mother.
"I know that my mom wouldn't want me to collapse because of this," she said. "I want to live my life in a way that would make her happy."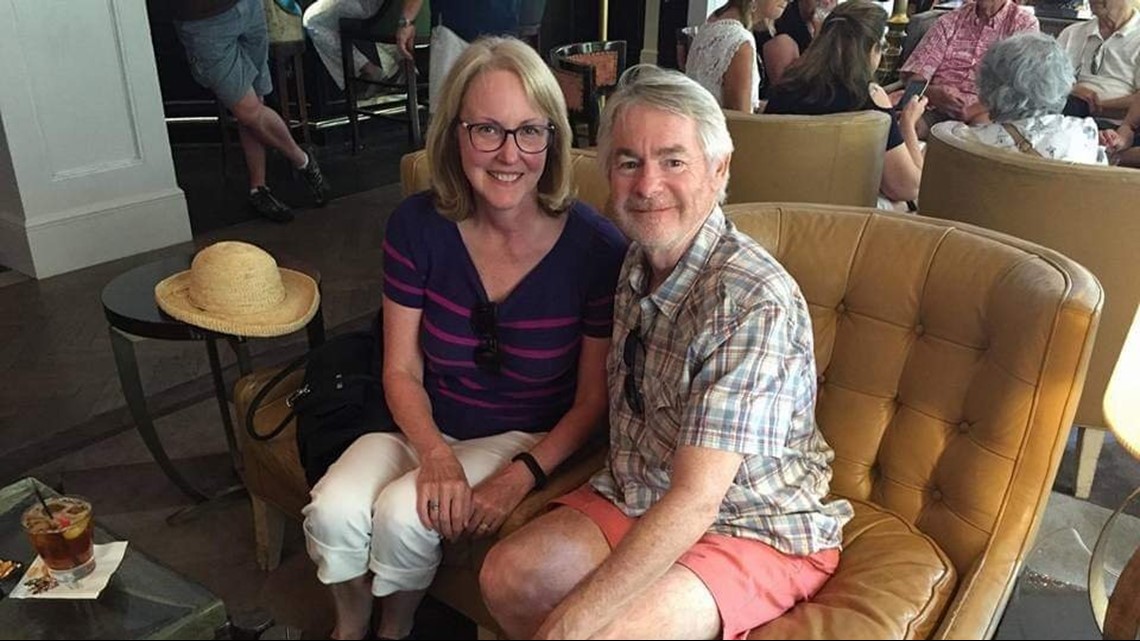 Police say the car involved in the crash was a black or dark-colored sedan. It was possibly a Cadillac and would have front end and windshield damage. If you have any information about the incident, call Crime Stoppers at 720-913-STOP.