DOUGLAS COUNTY — Dramatic dash camera footage released by the Douglas County Sheriff's Office shows deputies using a pit maneuver to stop three suspects who exchanged gunfire with law enforcement during a pursuit that crossed into Arapahoe County early Tuesday morning.
The pursuit ended near Dry Creek Road and Interstate 25 -- leaving the busy suburban Denver intersection closed up until the evening rush hour, Douglas County Sheriff Tony Spurlock said.
Following an exchange of gunfire with five deputies, one suspect was killed, a second suspect was wounded and a third was taken into custody, according to Spurlock. That person has since been identified as 20-year-old Peirce Langewisch, who is being held in the Douglas County Sheriff's Office Detention Facility on an outstanding warrant for failure to register as a sex offender.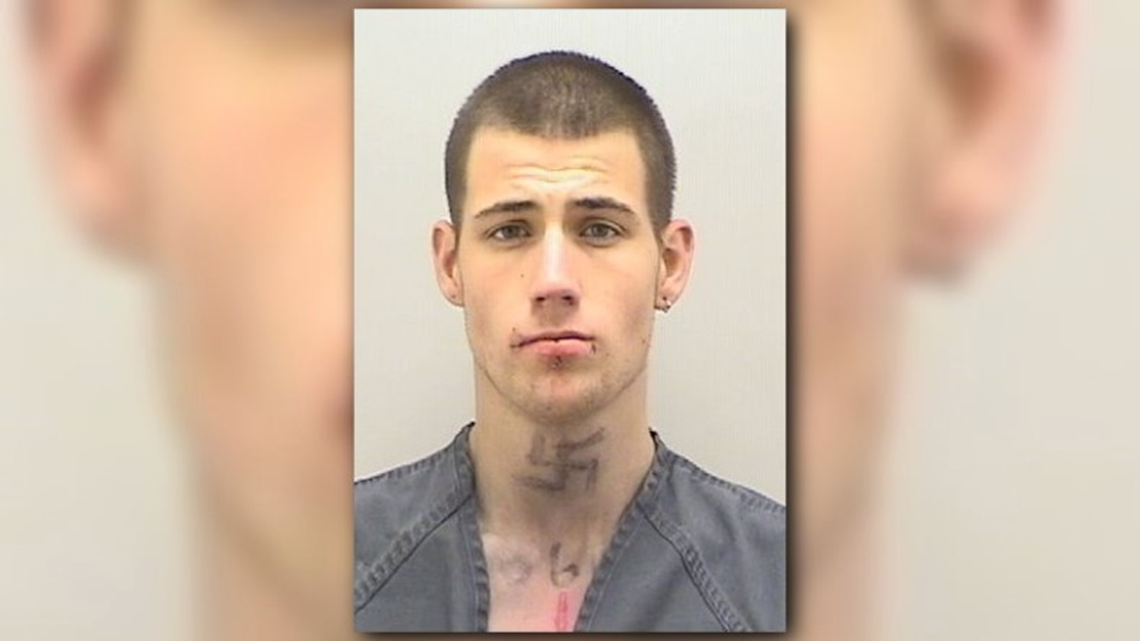 "We suspect that these individuals may have been involved in some other crimes that we are in the middle of looking at, so there is an extensive investigation going on with parties related to these individuals," Spurlock said during a news conference. "… it may take some time to do that."
Deputies first noticed the suspect vehicle near C-470 and South Broadway and said it was driving recklessly. Upon running a check of the license plate, they learned the vehicle was stolen and tried to pull the driver over.
This led to a pursuit that continued down the highway to Yosemite Street. Spurlock said the suspects led officers around Park Meadows and then headed toward Dry Creek.
"They were eluding us the entire time we were pursuing them," Spurlock said, adding that the driver was speeding.
After the pit maneuver, Spurlock said the suspects fired at the Douglas County deputies who tried to confront them, prompting five of them to return fire.
Spurlock couldn't say how many shots were fired by deputies, and said they have not yet been interviewed by investigators.
At least one gun was recovered from the suspect vehicle, Spurlock said.
The Douglas County coroner will identify the suspect who was killed in the shooting. Spurlock said the 18th Judicial District Attorney's Office is working to obtain a warrant for the suspect who remains in the hospital.
District Attorney George Brauchler said his office told Spurlock to withhold some parts of the body camera footage from the shooting to the public for the time-being due to the ongoing nature of the investigation.
Spurlock said he wanted to show the body camera footage Tuesday to answer questions from the public.
"The reason why I selected that portion to show you is I think it's important for the greater metropolitan area to understand why we shut down a major intersection for over 12 hours to conduct an investigation where an individual was shot and killed and others were injured," Spurlock said, "and I think it's important you see as much as that which was appropriate to show."
"Yes they were at high speeds the entire time. They were eluding them the entire time we were in pursuit of them.