JEFFERSON COUNTY, Colo. — The suspects accused of killing a woman by throwing a rock into her vehicle turned around after the deadly incident and took a photo of her crashed vehicle, then met the next day to "get their stories straight," an affidavit for their arrest from the Jefferson County Sheriff's Office says.
Alexa Bartell, 20, was killed as she drove home on Indiana Street near the Rocky Flats National Wildlife Refuge on April 19. At the time, Bartell was on the phone with a friend and the line went silent. Bartell's friend tracked down her phone and drove to the location on Indiana Street to find Bartell dead inside of her car, which was off the roadway in a field.
In a statement through the sheriff's office, Bartell's family said it was "not an accident" and called her death "an intentional act of violence and malice by 3 strangers."
They said Bartell was an intelligent, kindhearted soul, with a bright future ahead of her.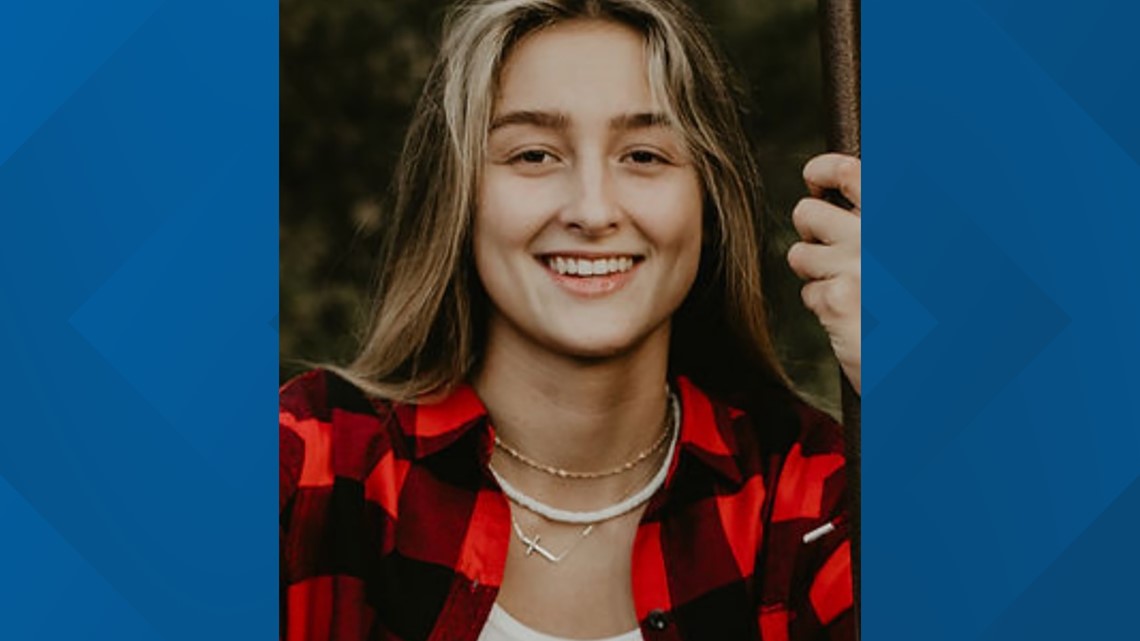 On Wednesday, the Sheriff's Office announced the arrests of three 18-year-old suspects in the case:
Joseph Koenig
Nicholas "Mitch" Karol-Chik
Zachary Kwak
On the same night that Bartell was killed, numerous other drivers reported that their vehicles were also struck by large rocks.
One man reported that he saw at least two people in another vehicle before he saw a rock "come from the middle of that vehicle" and through his windshield. It hit the man in the shoulder and landed in his front seat, the affidavit says. The man reported that he believed the rock might have come from a sunroof area and described it being tossed in an "overhand throwing motion."
Initially, the Sheriff's Office thought there were four incidents, but additional victims came forward for a total of seven. Using the initial four locations, investigators requested a "tower dump" of all data recorded to a single cellphone tower during a specific timeframe.
They found that just 11 phone numbers touched all four cellphone towers along the route of the crime spree, the affidavit says.
Just one phone, which belonged to Koening, traveled the path of the incidents at the specific times that each incident occurred. In particular, his phone passed the area where Bartell was struck at approximately the same time that she stopped talking with her friend, the affidavit says.
A phone number belonging to Karol-Chik was later found to have been in the same areas, according to the affidavit.
"Tower dump"
"Doing a 'tower dump' is a Hail Mary. [It's] 'we have no idea who our suspects are,'" said Mark Pfoff of Rocky Mountain Computer Forensics. "It's a way to establish a suspect, potentially, that needs to be investigated."
Pfoff is a court-qualified cell phone records expert. He has testified in more than 20 cases, mostly on behalf of defendants.
Cell phone tower records show which cell phones are touching the towers at a specific time. A "tower dump" allows investigators to see data of which cell phone numbers have touched a tower, which could then lead to a search warrant for that specific phone number.
"This really works for bank robberies. Whenever you have numerous bank robberies at different locations, even in different cities, they'll get a 'tower dump,'" Pfoff said.
Because there were 11 phone numbers that showed up on all four towers, Pfoff said that is proof that this cannot be the sole evidence to make an arrest.
"A 'tower dump' is not the end of the investigation it's the beginning," Pfoff said. "I don't think, personally, working for defense a lot, I don't think cell phone records or location data that you obtain from cell phone records or from cell phone providers should be your primary evidence to establish probable cause to make an arrest."
Information beyond "tower dump"
On Tuesday, a tire store worker called police and said he thought he had information relevant to the case. He said Bartell's death came up at work and during the conversation, a coworker commented that he was with his friends as they loaded up landscaping rocks from a Walmart parking lot on April 19 into a pickup truck.
He later told a detective that his friends put as many rocks as they could carry into the backseat of the truck, the affidavit says.
The worker said two of the friends were named "Joe" and "Mitch" but was unable to name the third person who he did not know that well, the affidavit says.
The tire store worker said he asked his friends to take him home because he "did not want anything to do with what they were about to do," according to the affidavit.
He said they agreed. When they left, Koening was driving, Karol-Chik was in the passenger and the other person, identified as Kwak, was in the back.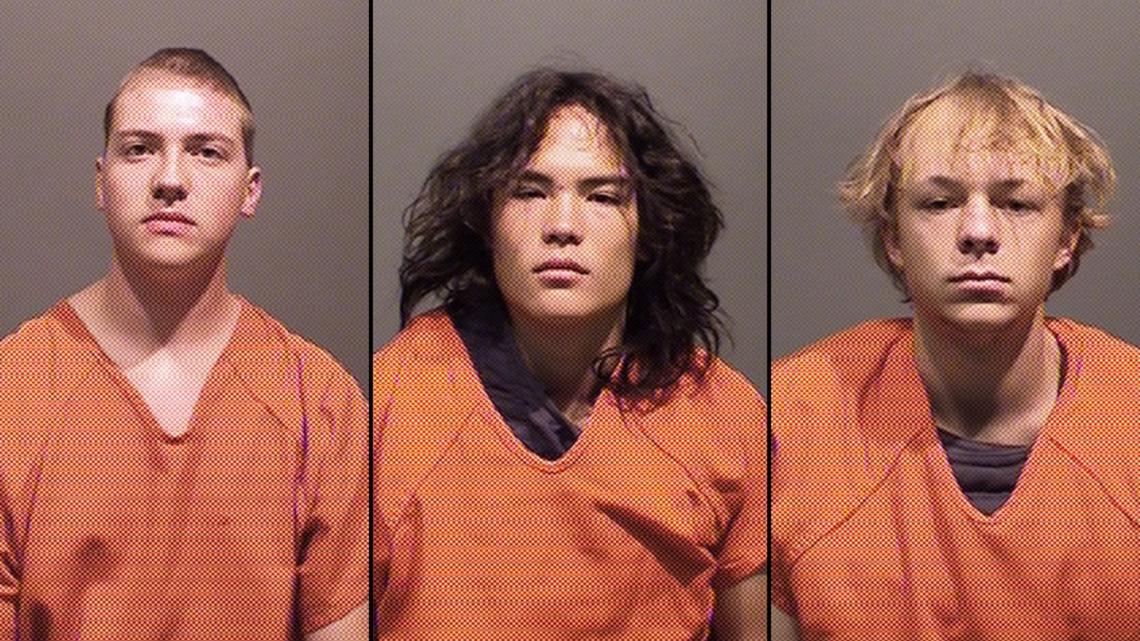 The store worker said his friends were in Karol-Chik's black pickup truck, which was later located at his home without a front license plate. He told detectives that Koenig "frequently" participates in destructive behavior and when asked why, responded, "He likes causing chaos."
Karol-Chik was arrested Tuesday. When he spoke with investigators, he described a route "consistent" with the cellphone tower data. He reported initially that only Kwak had collected rocks and that only Kwak had thrown rocks, but he later admitted that all three of them had collected the rocks and thrown them at moving vehicles, the affidavit says.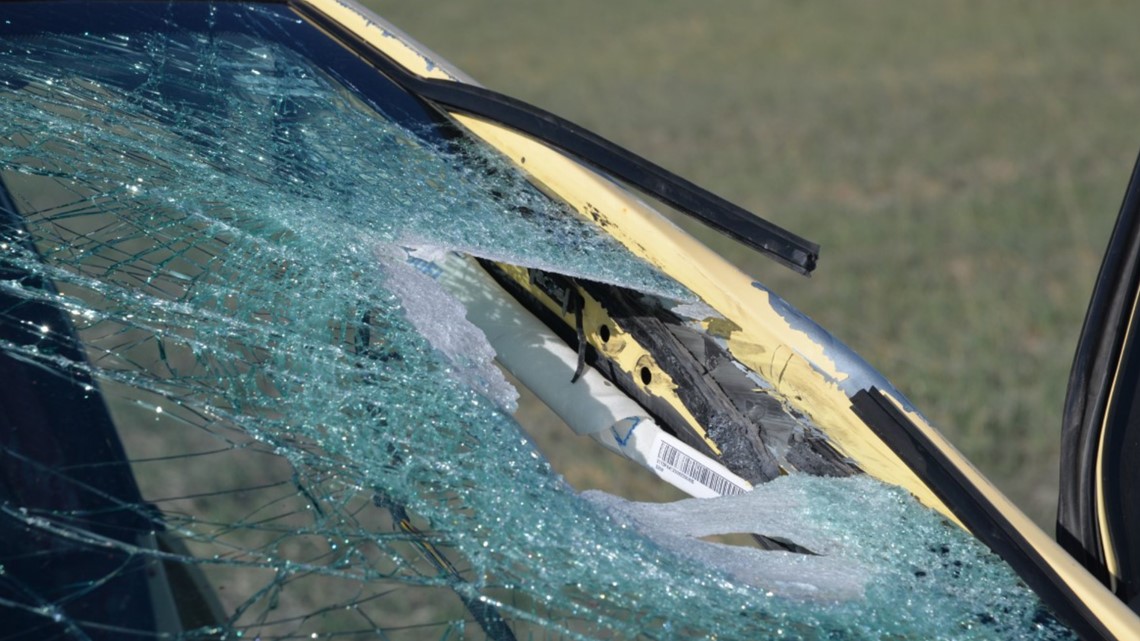 Karol-Chik reported that when they hit Bartell's vehicle, Kwak said, "We have to go back and see it," the affidavit says.
He reported that they turned around and drove past Bartell's vehicle and that Koening "slowed" so that Karol-Chik could take a photo of it. Karol-Chik said he felt a "hint of guilt," the affidavit says.
He also reported that he and Koenig had been involved in throwing objects, including a statue and rocks, at vehicles since "at least February," on at least 10 occasions, according to the affidavit.
Koening declined to be interviewed after his arrest; however, Kwak agreed to speak with investigators. He initially said he "could not remember" the incident, but he later revised his statement when confronted with information reported by Karol-Chik. He claimed that it was Koenig who threw the rock at Bartell's car.
Kwak verified Karol-Chik's statements that they turned around and took a photo after Bartell's vehicle was struck. When asked why, he replied that he thought "Joseph or Mitch would want it as a memento," the affidavit says.
Afterward, he said they went home and during that drive, Koenig and Karol-Chik were talking about being "blood brothers" and said, "They could never speak of this incident."
Kwak said they met the next day and "tried to get their stories straight," specifically, he said "denying involvement."
All three suspects appeared in court at 10 a.m. Thursday by video from the jail. All are being held without bail. Kwak sat with his head bowed down throughout his hearing.
All three are barred from having contact with any of the named victims or each other. If any of them are released in the future, as a condition of release they must avoid all drugs and alcohol and can't possess any weapons.
They're due in court again next Wednesday.