Taylor Lindsey, the president of a Denver car club, faces 10 felonies in that wreck early the morning of July 30, 2022, that left 30-year-old Jake Johnson dead.
> Video above aired in August 2022: 40th and Peña hit-and-run suspect facing charges
When the crash occurred, Lindsey was four months into an four-year probation term after pleading guilty to second-degree assault in an incident Dec. 26, 2020, in which he severely beat a man and allegedly fired a gun at him and a companion.
Judge Jay Grant sentenced Lindsey to an eight-year prison term but suspended it and put him on four years of probation instead.
> The video below aired in August 2022: Grieving father recalls son's life, calls for efforts to curb dangerous driving, street racing:
But in his first months on probation, Lindsey repeatedly broke the rules – including positive and missed drug tests.
In a court filing obtained by 9Wants to Know, Denver's chief probation officer called for Lindsey to be sent to prison: "The defendant is no longer appropriate for supervision by the Denver Adult Probation Department; therefore, it is respectfully recommended probation be revoked and the suspected Department of Corrections sentence imposed," the filing said, in part.
Those documents show Lindsey tested positive for THC on those four failed tests – and that on three of them, he also had cocaine in his system. One also included alcohol in addition to the two drugs, the documents show.
He also skipped a dozen drug tests and failed to show up for a scheduled appointment with his probation officer.
On Jan. 23, Lindsey admitted to the violations.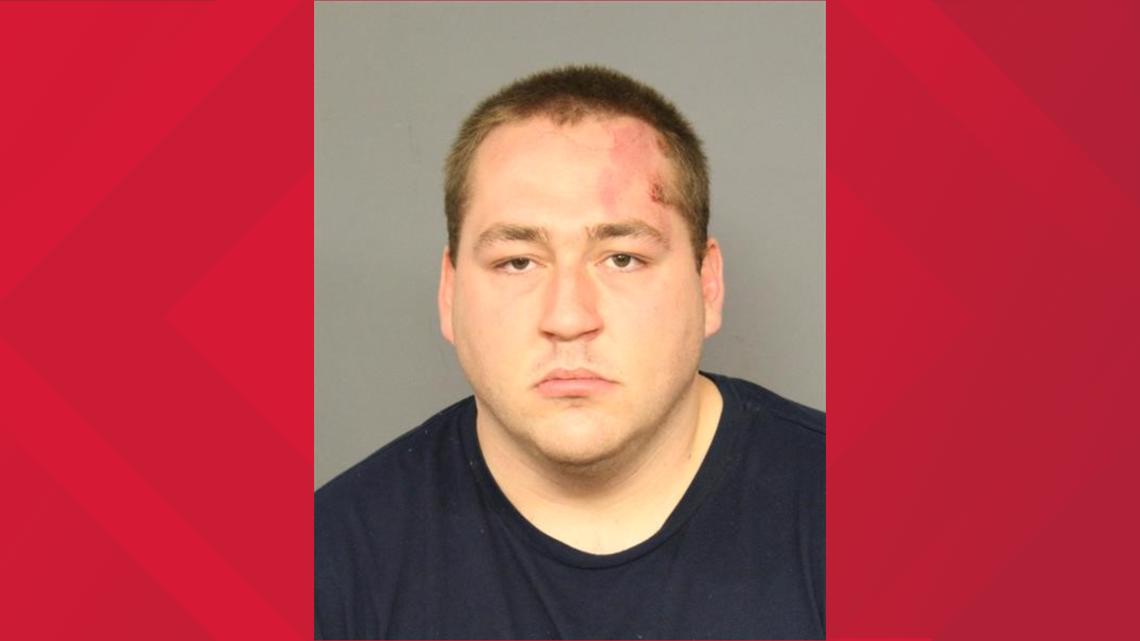 On Monday, Lindsey's attorney, Richard Schwartz, asked the judge to revoke his probation and then give him another chance by reinstating it, arguing that Lindsey has a drug and alcohol problem and a traumatic brain injury. Schwartz said that Lindsey needs treatment.
"He is taking responsibility for his actions, but he is trying to hash out what are the underlying causes of his drug and alcohol problem," Schwartz said.
Prosecutor Mary Krenzen told the judge that Lindsey's behavior while on probation – social media posts where he bragged about drinking, recorded statements that people were going to "end up in boxes," and veiled threats to witnesses – showed he should be behind bars.
"It is abhorrent, and not someone who deserves another chance," Krenzan said.
"I understand that I was given a big second chance," Lindsey told the judge. "I've tried to do things I can to get help. … I understand that I made mistakes in the past, and I don't feel good about it."
> The video below aired in August 2022: Passengers from 40th and Peña deadly hit-and-run crash speak out:
But Grant noted that Lindsey was originally charged with attempted murder in the 2020 case and pointed out that probation officers said they could no longer monitor him.
With that, he sentenced Lindsey to eight years in state prison, followed by three years of mandatory parole.
The shooting incident occurred at a "car meetup," according to court documents.
According to the documents, Lindsey and another man were accused of attacking two people at the gathering. Then, Lindsey followed the victims in his car, pulled up next to them and opened fire.
Prosecutors initially charged Lindsey with four counts of attempted first-degree murder, second-degree assault, two counts of felony menacing, illegal discharge of a firearm and four counts of using a weapon in a violent crime, which is a sentencing enhancement.
In a deal with prosecutors, Lindsey pleaded guilty to second-degree assault and avoided prison when Grant sentenced him to probation.
In the meantime, Lindsey is scheduled to enter a plea March 10 in the case involving the fatal crash.
In that case, he faces 10 felony charges:
Leaving the scene of an accident involving death
Vehicular homicide-reckless
Two counts of leaving the scene of an accident involving serious bodily injury
Two counts of vehicular assault-reckless
Four counts of first-degree assault
Lindsey also has another case pending in Adams County. On June 30, 2022, Sheriff's Office deputies arrested him after stopping a car he was riding in because they suspected he was intoxicated – a violation of his probation in the shooting case.
Contact 9Wants to Know investigator Kevin Vaughan with tips about this or any story: kevin.vaughan@9news.com or 303-871-1862.
9NEWS+ has multiple live daily shows including 9NEWS Mornings, Next with Kyle Clark and 9NEWS+ Daily, an original streaming program. 9NEWS+ is where you can watch live breaking news, weather updates, and press conferences. You can also replay recent newscasts and find videos on demand of our top stories, local politics, investigations and Colorado specific features.