DENVER — Denver Police on Wednesday asked for tips related to two separate hit-and-run crashes that happened this month.
The most recent crash happened around 11:30 a.m. on Monday in the 2400-block of South Federal Boulevard. According to Denver Police, an unknown driver was headed south on South Federal Boulevard when they struck a pedestrian who was crossing the street.
The pedestrian was seriously hurt.
The suspect's vehicle is described as a light-colored older model Chevrolet Tahoe or GMC Yukon. The vehicle should have minor damage to the driver's side rearview mirror and the area near where the hood meets the windshield.
The driver left the scene of this crash without stopping, police said.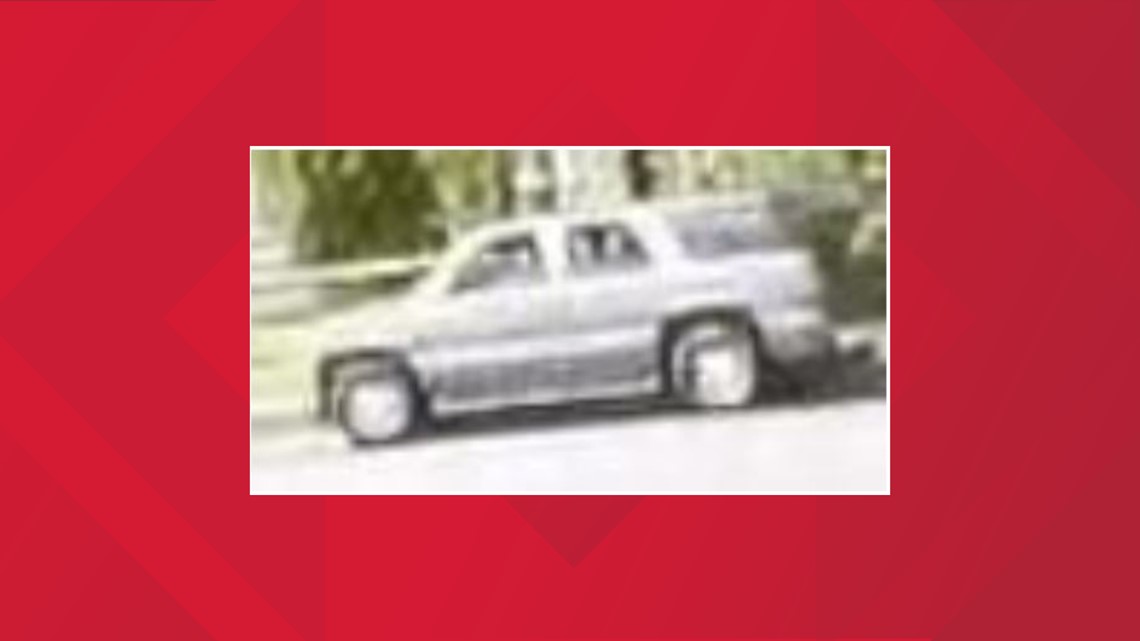 Police are also looking for tips related to a different hit-and-run crash that happened Aug. 15 around 9 p.m. at the intersection of East Colfax Avenue and North Pennsylvania Street.
DPD said an unknown driver was headed south when they hit a person riding on an electric scooter, who was also southbound on Pennsylvania Street.
The scooter rider was seriously hurt.
The suspect was driving a small white vehicle which may have moderate to minor damage to the front.

Anyone with information about either crime is encouraged to contact Denver Metro Crime Stoppers at 720-913-7867 or visit metrodenvercrimestoppers.com. Tipsters can remain anonymous and may be eligible for a reward of up to $2,000.
Metro Denver Crime Stoppers works by assigning a code to people who anonymously submit a tip. Information is shared with law enforcement, and Crime Stoppers is notified at the conclusion of the investigation.
From there, an awards committee reviews the information provided and, if the information leads to an arrest, the tipster will be notified. Rewards can be collected using the code numbers received when the tip was originally submitted.