DENVER — A teenage girl was found dead Monday morning in east Denver, and police said they were investigating it as a homicide.
Sixteen-year-old Tayanna Manuel's body was found about 6:10 a.m. in the 4900 block of North Salida Street in the Gateway-Green Valley Ranch neighborhood, east of Pena Boulevard and north of Green Valley Ranch Boulevard, a spokesman for the Denver Police Department (DPD) said.
It wasn't clear how the girl died, the spokesman said.
There was no suspect in custody.
On Monday, police asked for helping finding a 2012 grey Honda CR-V, they believe was involved in Manuel's death. The SUV has Colorado license plate CNE-I47 on the back and a black and pink Auto nation dealer plate on the front.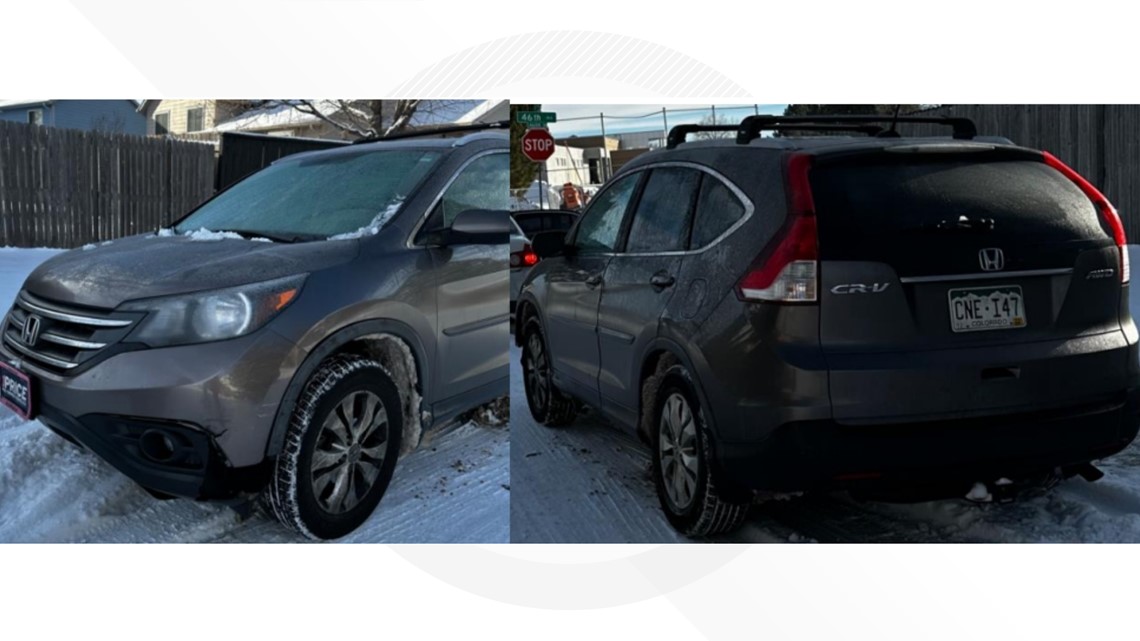 The Denver Medical Examiner's Office will release the girl's cause of her death after notification of next of kin.
The King Baptist Church released the following statement about Manuel's death Monday afternoon:
We are very sadden to learn of the loss of one of our beloved youth, Tayanna Manuel.
On behalf of the Manuel Family, they/we are asking for your prayers.
No calls or visits at this time as the family is trying to process.
We ask that you please respect the family's wishes and privacy during this turbulent time.
More crime coverage from 9NEWS:
Metro Denver Crime Stoppers
Anyone with information is asked to call Crime Stoppers at 720-913-7867 or visit metrodenvercrimestoppers.com. Tipsters can remain anonymous and may be eligible for a reward of up to $2,000.
Metro Denver Crime Stoppers works by assigning a code to people who anonymously submit a tip. Information is shared with law enforcement, and Crime Stoppers is notified at the conclusion of the investigation.
From there, an awards committee reviews the information provided and, if the information leads to an arrest, the tipster will be notified. Rewards can be collected using the code numbers received when the tip was originally submitted.