DENVER — Nearly two weeks after his sister was murdered, Alex Cabriales is still struggling to describe the enormity of her loss.
"We've just been stripped of everything we love dearly," he said.
Pamela Cabrieles, 32, was shot in the head on Feb. 20 as she sat in her car at a traffic light on Colfax Avenue near Interstate 25, according to Denver prosecutors. She died several days later and left behind a 5-year-old son.
A 14-year-old boy, whom Denver prosecutors said they plan to charge as an adult, is accused of shooting Pamela Cabriales.
> Video above: Prosecutors move to charge 14-year-old as adult in fatal shooting of 32-year-old mom.
Neshan Johnson,18, is accused of driving the getaway car. Both are now charged with first-degree murder.
"It's just such a feeling of... emptiness," Alex Cabriales said.
The same empty feeling he said he felt 27 years ago when his brother was also shot and killed.

On Nov. 20, 1994, police said 15-year-old Noel Cabriales was shot to death by 19-year-old Jesse Gonzales. According to newspaper accounts at the time, Gonzales pulled a gun when he thought Noel Cabriales was trying to steal a Rottweiler in front of his Denver home.
Alex Cabriales said his brother loved dogs and would never have hurt one, and that nothing Noel Cabriales did that day justified Gonzales killing him.
"I can tell you that if someone tries to steal my dog...I'm not going to shoot him in the head and kill him," he said.
Prosecutors initially charged Gonzales with first-degree murder, but then offered a plea deal on a manslaughter charge. He accepted the deal and was sentenced to six years in prison. Online records from the Colorado Department of Corrections show he was released by 1998.
Alex Cabriales said he remains angry that Gonzales did not serve more jail time, and is now determined to see a different outcome with his sister's accused killers. This time around, he insists, no plea deals and no mercy.
"They need to be in prison the rest of their life. The city of Denver is not safe with any of those individuals walking out free, and they will kill again, they will kill again," he said.
Johnson appeared in court Friday morning where he requested a public defender to represent him, and his next court appearance was set for 8:30 a.m. on March 12. The name of the 14-year-old has not been released because his case is still in juvenile court. He's due in court later this month.
Both suspects were charged with:
Two counts of first-degree murder
One count of criminal attempt to commit first-degree murder with extreme indifference
One count of criminal attempt to commit first-degree assault with extreme indifference
The teen was also charged with two counts of the sentencing-enhancement charge of being an aggravated juvenile offender. Johnson was also charged with one count of vehicular eluding.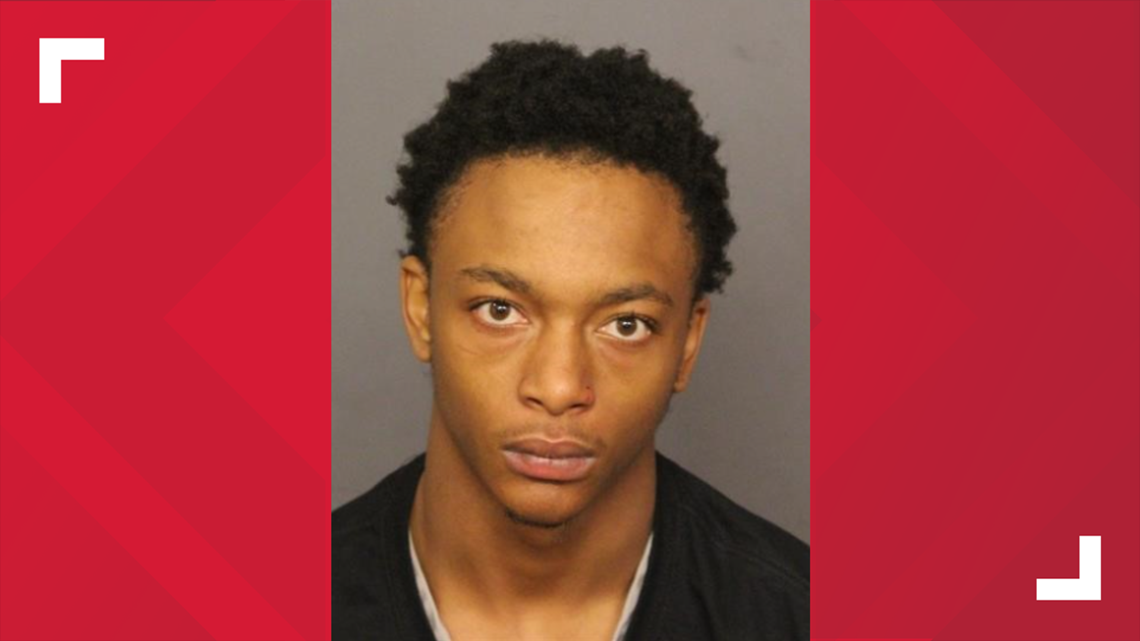 The Denver Police Department's probable cause (PC) statement says a witness described the suspect vehicle as a dark-colored Honda and said the assailant stood beside the passenger side of the SUV and fired multiple times into the vehicle.
Just after midnight on Sunday, Feb. 21, a DPD officer activated lights and sirens after spotting the suspect vehicle going north on South Federal Boulevard near West Exposition Avenue, according to the PC statement. Three males ran from the vehicle after it crashed and stopped in a front yard, and officers eventually took them into custody following a search, the PC statement says.
The suspects were also being investigated in an incident on Friday, Feb. 19, at a McDonald's at 2850 W. Alameda Ave. About 8 p.m., the PC statement says, employees reported that an occupant of a dark-colored Honda Accord got into a dispute with an employee, exited his vehicle in the drive-thru and pointed a handgun. The Honda then pulled forward and three shots were fired into the restaurant, according to the PC statement.