According to Father Samuel Morehead, the Cathedral Basilica of the Immaculate Conception at Colfax Avenue and Logan Street was tagged with "some of the worst graffiti the staff have seen in decades."
The graffiti includes swastikas and the messages "Satan lives here" and "white supremacists."
"Being downtown near the state capitol building on Colfax, we always expect a little bit of graffiti every now and then," Morehead said. "That's okay. I mean, we don't like it, but we're used to it. But this was a whole different sort of a thing."
DPD said a report was filed, and on Nov. 2 released a photo of a suspect officers were looking for in connection to the vandalism.
"It was the worst sort of hate and vitriol," Morehead said. "Part of me says, 'is this somebody who is mentally ill, or is this a full-on act of anti-Catholic bigotry?'"
Mark Haas with the Archdiocese of Denver said there is a growing trend of vandalism and property damage at their parishes.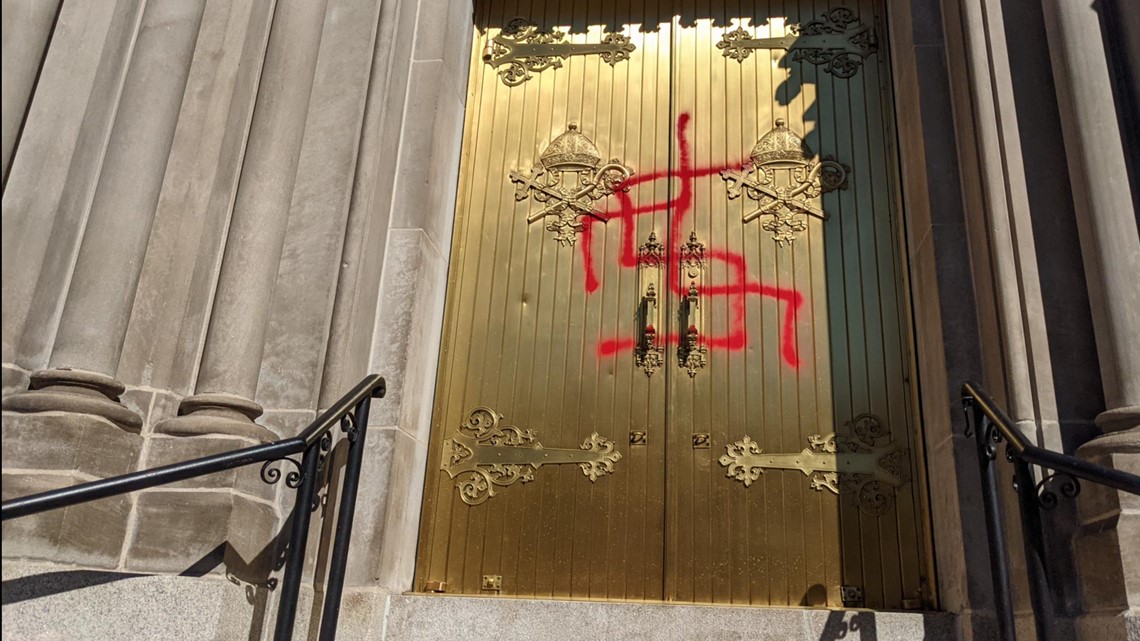 Morehead said this was the third act of vandalism at Cathedral Basilica in three months.
Other churches in the Denver area have also been vandalized recently. At Sacred Heart of Mary in Boulder, the church and its signs were spray-painted with graffiti, a truck's tires were slashed, windows were smashed and eggs were thrown at buildings in late September.
Earlier in September, the Louisville Police Department said the St. Louis Catholic Church was also vandalized with graffiti.