KUSA — Deputies with the Taos County Sheriff's Office said Tuesday they believe they've found the remains of a missing Georgia boy at a remote New Mexican compound.
Abdul-Ghani Wahhaj was reported missing on Dec. 10, 2017, out of Clayton County, Georgia by his mother. He was 3 years old at the time he went missing. According to law enforcement, the prime suspect in the boy's disappearance was his father, 39-year-old Siraj Wahhaj.
Authorities said the remains were found Monday, on Abdul-Ghani Wahhaj's birthday, after a search of a filthy makeshift residence near Amalia, N.M., and that they would need to wait until Monday for a positive identification of the remains.
Siraj Wahhaj is believed to have taken the boy to perform an exorcism on him, authorities said. The boy's mother told 9NEWS' sister-station 11Alive in Atlanta that her son took medication for seizures and had developmental and cognitive delays. In a search warrant, the Sheriff's Office said they believed Siraj Wahhaj was denying his son the medication he needed.
Five adults, including Siraj Wahhaj, were arrested over the weekend at the compound near Amalia, which is close to the state's Colorado border. The adults, two men and three women, were holding 11 children there in what the Sheriff's Office compared to "third-world conditions."
Siraj Wahhaj, Lucas Morten, Hujrah Wahhaj, Subhannah Wahaj and Jany Leveille are all facing 11 charges of child abuse for holding the children in such conditions. The three women taken into custody at the compound are believed to be the children's mothers, deputies said.
Morten is facing an additional charge of harboring a fugitive, and Siraj Wahhaj is also being held on a child abduction warrant out of Georgia.
Photos: Suspect mugshots from northern New Mexico compound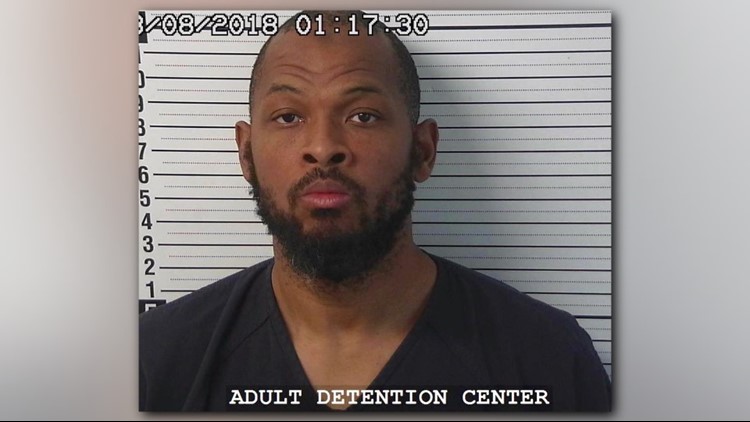 Family confirmed to 11Alive that Hujrah Wahhaj and Subhannah Wahhaj are Siraj Wahhaj's sisters, and one of them is married to Morten. The third woman, Leveille, has children with Siraj Wahhaj.
The Taos County Sheriff's Office raided the compound after getting what they believed was a distress call from those at the residence saying they were starving. When the Sheriff's Office Response Team moved on the compound, the only things they found for food were some potatoes and rice.
The FBI and other local law enforcement agencies had been casing the residence, believed that both Siraj Wahhaj and Abdul-Ghani Wahhaj were there. FBI agents refused to request a search warrant, but the Taos County Sheriff's Office moved quickly and took both men, one of which was heavily armed, into custody during an all-day raid Saturday.
A day later, the three women were also taken into custody and charged.
Taos County Sheriff Jerry Hogrefe described the compound where the children, ages 1 to 15, were living as a small travel trailer buried in the ground covered by plastic. There was no running water, plumbing or electricity. A makeshift shooting range and a 150-foot long escape tunnel that let out onto another property, according to Albuquerque, New Mexico NBC-affiliate KOB.
(Timeline by David Lynch)
WATCH | Inside the New Mexico compound where Clayton County child abductor was found: