DOUGLAS COUNTY, Colo. — The Douglas County Sheriff's Office is looking for the person who spray-painted the word "groomer" at the county fairgrounds Friday night.
According to the sheriff's office, a deputy spotted the graffiti around 7 a.m. Saturday at the Douglas County Fairgrounds just before PrideFest was supposed to start. The event started at 11 a.m., according to the event's website.
Deputies said the incident involved the spray-painting of derogatory language, specifically the word "groomers" on county fairgrounds property and vehicles. The sheriff's office said they are investigating the incident as a bias-motivated crime.
"We've been called groomers all year long by the people who have protested and showed up at the town of Castle Rock," said Art Kerkezian, co-chair of the Douglas County PrideFest. "The queer community and the queer youth in this county deserve to feel safe in their homes and in their neighborhoods and at schools, and obviously we're not, and if anybody says why, look at what happened Saturday."
Douglas County Sheriff Darren Weekly said they will not allow that kind of behavior.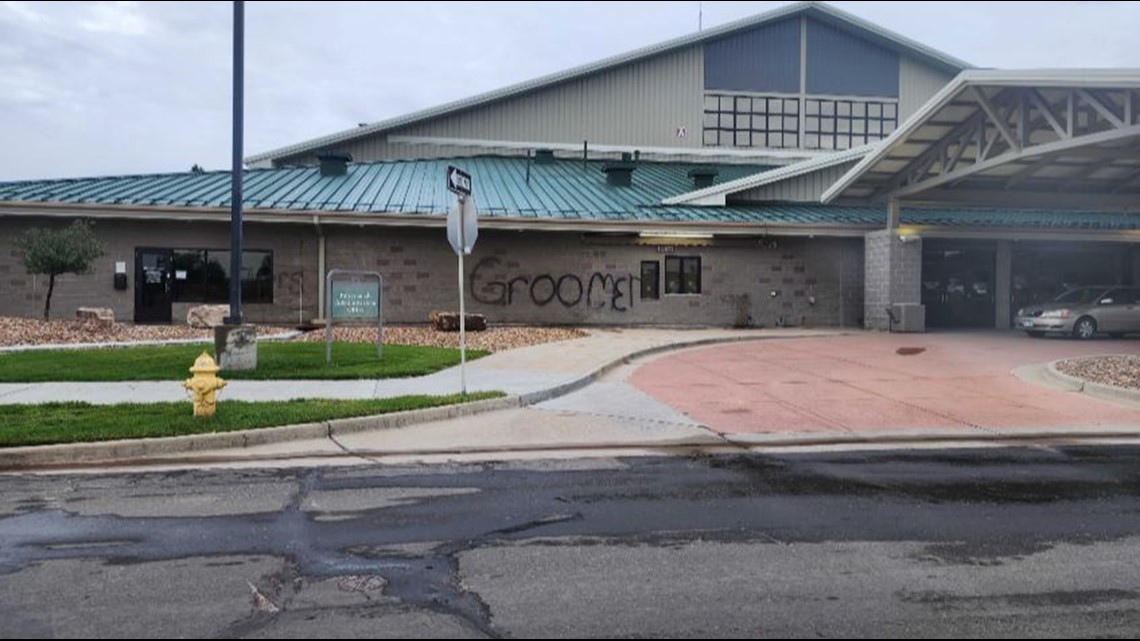 "We stand united against all forms of hate speech and bias-motivated actions in Douglas County," Weekly said. "We want to reassure the public that we will not tolerate such behavior, and our detectives are working diligently to identify the person behind this reprehensible act."
"It's another sad reminder, in your face, the hate that is in some people's hearts," Kerkezian added. "It's just one more day in the life of being a gay man."
The sheriff's office released photos related to the spray-painting. Deputies said the person was wearing a blue sweatshirt, tan pants and a face mask.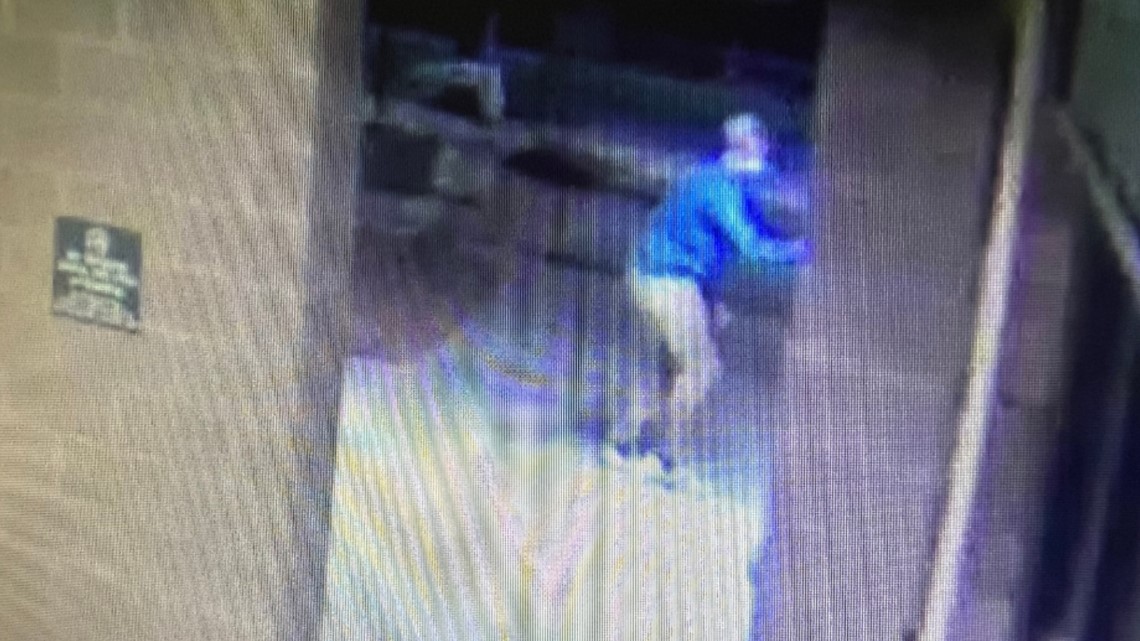 Anyone with information on the incident is asked to contact Metro Denver Crime Stoppers at 720-913-STOP.
Also during PrideFest in Douglas County, the event was interrupted by protesters. Organizers of the event said dozens of men showed up wearing matching T-shirts and tried to block a family-friendly drag show.
Photographer Garrett Spradlin attended PrideFest to capture a few photographs of what was to be a fun and family-friendly atmosphere. He said just before the drag show, dozens of protesters stood up and revealed matching shirts that read "Stand to protect children."
While Kerkezian hopes the suspect in the bias-motivated vandalism case is found, he's still angry with what happened next: the protesters who arrived hours later and brought some children to tears, according to what witnesses told 9News.
"It's that image that I will use to give me strength to continue to fight the fight for these kids," Kerkezian continued as he choked back tears. "It's just not fair. It's not fair that they have to put up with this crap."
9NEWS+
9NEWS+ has multiple live daily shows including 9NEWS Mornings, Next with Kyle Clark and 9NEWS+ Daily, an original streaming program. 9NEWS+ is where you can watch live breaking news, weather updates, and press conferences. You can also replay recent newscasts and find videos on demand of our top stories, local politics, investigations and Colorado specific features.