DOUGLAS COUNTY, Colo. — Seven people have been arrested and face dozens of charges for their alleged involvement in a shoplifting and money laundering ring that Douglas County Sheriff Tony Spurlock said was "one of the largest in recorded Colorado history."
"We are confident we have the key players," Spurlock said during a news conference announcing the arrests on Tuesday afternoon.
He said it was the culmination of an investigation that began in 2019 and involved the cooperation of multiple major retailers, including Walmart, the Home Depot, Target, King Soopers, Sephora and more.
Spurlock said more than 430,000 stolen items were recovered, ranging from birth control to vitamins to cosmetics to tools. He said these items were later sold online for a lower price.
"It's a massive amount, warehouses full of product," Spurlock said.
The investigation also netted more than $100,000 in gold, $108,000 in cash, numerous cell phones and nine stolen generators, Spurlock said.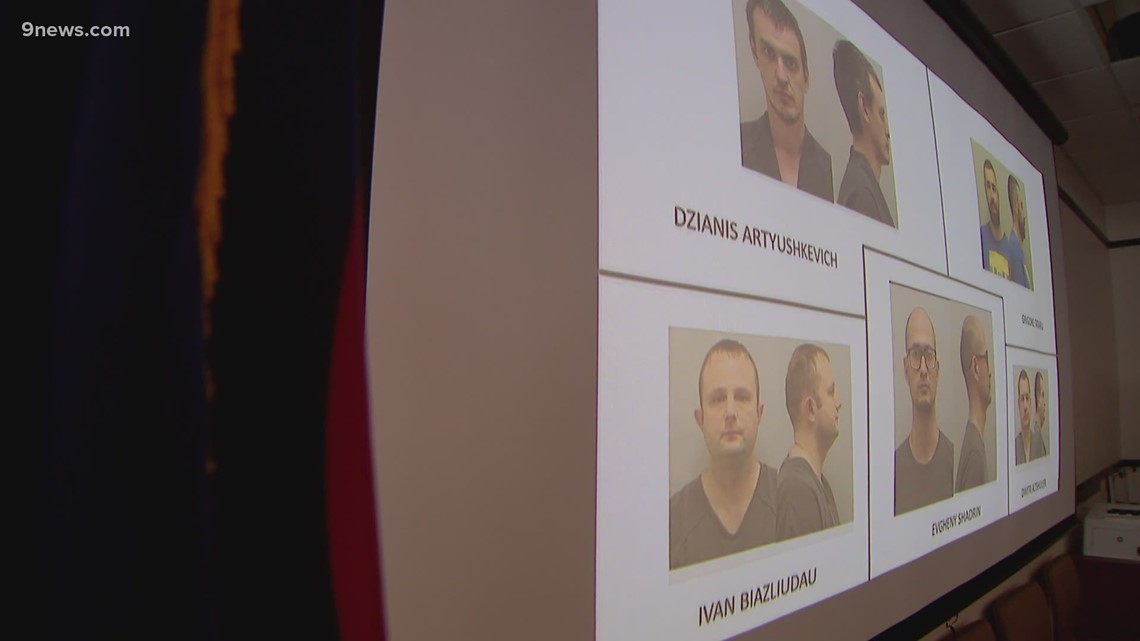 Spurlock said the suspects all came from outside the U.S., and are mainly from eastern European countries. He said those same people also brought associates from overseas who helped take the products from stores.
"This is huge for law enforcement and the private sector to come after individuals who were stealing property, impacting Colorado and quite frankly, our nation," Spurlock said.
The seven suspects face 78 charges between them ranging from money laundering to theft to illegal mailing of contraband through the U.S. Postal Service.
They've been identified as:
Dziyana Altshuler
Ilona Nastas
Grigore Tataru
Evgeny Shadrin
Ivan Biazliudau
Dzianis Artyushkevich
Dmitry Altshuler
Spurlock cautioned people buying cheap products online to think twice about the source.
"You are probably being part of or contributing to a money-laundering organization," he said.
An indictment handed down by the 18th Judicial District Attorney's Office offered more details about the operation. The indictment alleges that suspects bought merchandise from multiple informants who admitted they were stolen.
These items ranged from gift cards to cosmetics to even a drone, and prosecutors said they were sold on eBay for less than the retail price but more than what the suspects had paid for them.
Prosecutors said money from these transactions went to Paypal or bank accounts associated with the suspects' businesses, including the Phone Store in Aurora.