In November 2012, 13-year-old Dylan Redwine went missing. Almost a year later, part of his remains were found on Middle Mountain. In November 2015, hikers found the young boy's skull off a mountain road familiar to the boy's father, Mark Redwine.
Mark's fervently denied having anything to do with the child's death but has been a person of interest for years. As of late Friday night, Mark was arrested in Washington state on charges related to his son's death.
He'd been driving through the state as a truck driver. He was arrested in Whatcom County.
9NEWS' Nelson Garcia went to Monument to speak to the boy's mother, Elaine Hall, about the recent news. What follows is the raw copy of the interview with Hall, including our questions.
QUESTION: First of all, I know it's been 5 years. How are you guys right now? I know it's never easy to talk about this.
Elaine Hall: I'm always grateful for any coverage that Dylan's story gets because it's so important to keep the information about there. I'm happy that something is finally progressing within Dylan's case and you know we appreciate all the work that's been done by the new folks in La Plata County that have been appointed that have actually made a lot of this come to fruition I don't think if there weren't changes in La Plata County we would be here today.
Q: So obviously this moment - the arrest of Mark - has been a long time coming.
H: It has. It's been a very long time coming.
Q: Your thoughts on it finally taking place? It sounds like you just found out recently that this was going to happen. What are your thoughts on finding out he was actually going to be arrested?
H: You know it's bittersweet. I'd rather have my son. But I can't change that fact and so we will do as we have done for the last five years and that is just keep pressing on and keep Dylan's story out there. And make the murderer be accountable for what he did to Dylan.
Q: What kind of feelings does this bring up for you today?
H: Just sadness. Just - how could you do this to him? Uhm, it's very overwhelming, the whole process has been very overwhelming. But again, I can't change what happened I can only move forward and be Dylan's voice and continue to fight for justice for my sweet son.
Q: What do you do on a daily basis that helps you not feel overwhelmed and sad?
H: I find great strength and comfort in our family in our - you know, we've got two grandbabies and we just find comfort in each other and all the friends that I've made through this - lifelong friends. You just gotta keep moving. Dylan doesn't want us to quit living so we just live for him and try to do things that he, unfortunately, didn't have the opportunity to do.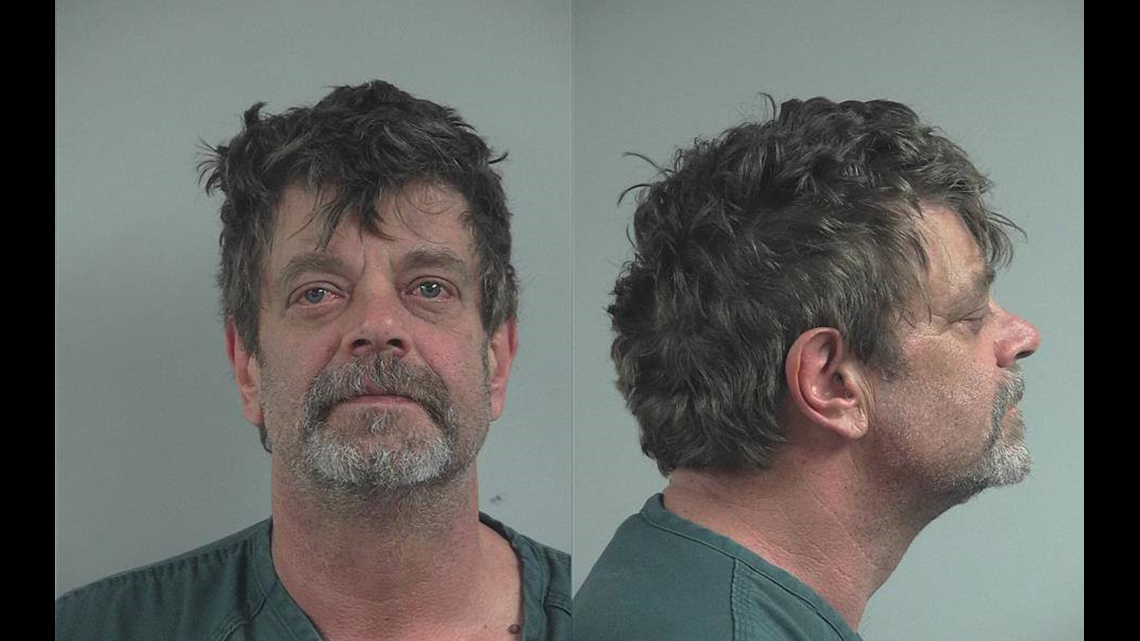 Q: How frustrating has this been considering it sounds like they had a lot of evidence at the beginning of the investigation to make the arrest perhaps five years ago. Your thoughts on this process?
H: Any time you have a murdered 13-year-old boy that is presumed to be murdered by his father, it's going to be a long, daunting task to prove what happened. And I'm not sure that we'll ever really know what happened, but I think that, again, the changes that have occurred in La Plata County - the new DA, the new sheriff; we've had an investigator who is one of the most awesome people. Someone that I truly admire and cherish. My frustration is not necessarily at law enforcement. My frustration is frustration at who took Dylan's life. That's where the frustration is. If it weren't for his actions we wouldn't be here. There would be no frustration - I wouldn't have to worry about who the new DA is in La Plata or who the new sheriff is, so I put this squarely on his shoulders. He's the one who caused this and he's the one who should be held responsible for this.
H: I don't consider this anybody else's fault regardless of how long it's taken them to make a case. I appreciate the fact that they've done what they've done and, yes, it's taken a while but I'd rather them have all the information they need so we can get a conviction because without their tenacity and their willingness to continue researching and doing what they had to do on the legal end, we wouldn't be here because the person who killed Dylan is not gonna speak and tell the truth so we had to put the truth together and that's a difficult task.
Q: Talk a little bit about your husband now and how your relationship has helped you get through this.
H: My husband is my rock. He's been - I mean sleepless nights: I'm sleeping like a baby and he's up doing research and making phone calls and there are times when I didn't even want to get out of bed and he's just been like the most sane thing. Him and our kids the most sane part of all this. He keeps his head together I don't know what I'd do without him.
Q: I think I know the answer to this but this arrest and now the charge - this is something that you've probably known from the beginning. Have you always known it was Mark?
H: There was never any doubt in my mind ever. I knew that Mark had something to do with Dylan's disappearance and, unfortunately, yes, his murder. I've said that from day one.
Q: Talk about the feeling of relief that you're feeling right now that he's being held accountable for his actions?
H: You know, it is relieving. I'm glad that he's actually - hopefully - going to be off the streets so he can't hurt me or our family. I mean that has always been something in the back of my mind that I've worried about. You know when someone murders his 13-year-old kid you never know what else he's capable of. It's very alarming and it's very disconcerting to know that he's just walking around free. Dylan never had that opportunity. It is satisfying that he is, right now, in a place that he can't hurt anyone and my hope is that he stays there until we can get through the trial.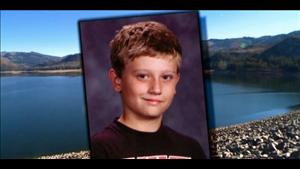 Q: In the indictment, there was some mention of some photographs that Mark was upset about and there was some - that it might have been tied to that - can you tell us anything about that?
H: Dylan did find some pretty unsavory photos that his father had on a camera that Dylan saw. You know I really don't want to talk about that because I still want to protect my children. There's a Discovery web podcast that really sums it up better than I could - and the pictures are out on the internet and they're out on this web and you may want to go look at that. I don't feel that that's something I need to speak about - I still want to protect my kids.
Q: Without talking specifically about it - do you believe that's where this all came from? Did it stem from that?
H: I think it was a culmination of many things. I think Mark was very angry at me. I think he was very angry at Cory - Dylan's brother - I think he was very angry with my new relationship and my new life. I think he didn't want to pay child support. I think there's many things with the pictures and when you just put them together - I think it was the culmination of everything.
Q: Talk a little bit about Dylan as your son.
H: Oh, just sweet. I mean every time I talk about him I just cry. Just sweet and funny and I can still hear his laugh. Always concerned about people's feelings. Never wanting to harm anybody or hurt anyone's feelings - which is why this is so ironic because he truly cared about other people more so than himself. I know he ... he would have done many great things in his life and the world is a much better place even for the 13 years that he was here he really touched a lot of people and he continues to do so even through his death.
Q: Talk a little bit about maybe a couple of things that you've learned about this whole process about yourself and your family.
H: I've learned how important a day is - a minute. I've learned how important those that are close to you how important it is to tell them how important they are to you - I've learned patience. I've learned strength. I've learned anger - more so than I ever thought I had in me. I've learned hate. My mother never raised us with hate - and it was an emotion that I was somewhat naive to. And now I know it - I know what it is to hate. I've learned to just truly rely on people I was always one of those people that tried to do everything on my own and I can't climb this mountain by myself and I've truly learned humility and what's important... among many other things.
Q: Thank you again.
H: Sure, thank you guys for coming. You know just thanks to all our friends and family for hanging in there with us. I know it's been tough for you guys too. It's been really hard for all of us but I appreciate you hanging in there with us. All Dylans' Warriors. Law enforcement and everybody who's just made so many changes and just worked effortlessly on trying to get justice for Dylan. I can never say thanks enough.
Q: What is that? [pointing to necklace]
H: It's a bottle cap. When Dylan first went missing there were warriors who made these and were selling them to try and get money for the reward and things like that. For all the other expenses that we had - crushing the lake open and hiring people that you never want to have to hire and this was one that was sent to me. It's a picture of Dylan on an airplane when we went to North Carolina this is his first plane ride. This is very special. Near and dear.