ENGLEWOOD, Colorado — Editor's note: This story contains descriptions of a violent double murder that might be disturbing to some readers.
An 81-year-old Englewood man accused of killing his wife and adult daughter told investigators that he did so because he did not want them to be homeless after he lost his job, according to the arrest affidavit in the case.
Maclaren called 911 around 6 p.m. Saturday and said his wife and adult daughter had been murdered and that he believed he knew the person who killed them, according to police. He went on to say the suspect had used a hammer.
Officers responded to his apartment at 901 Englewood Pkwy., which is in the area of South Santa Fe Drive and West Hampden Avenue. Once inside, officers found Maclaren and the bodies of the two victims that were inside large trash cans on the floor of the living room/kitchen area.
The victims had substantial injuries and showed no signs of life.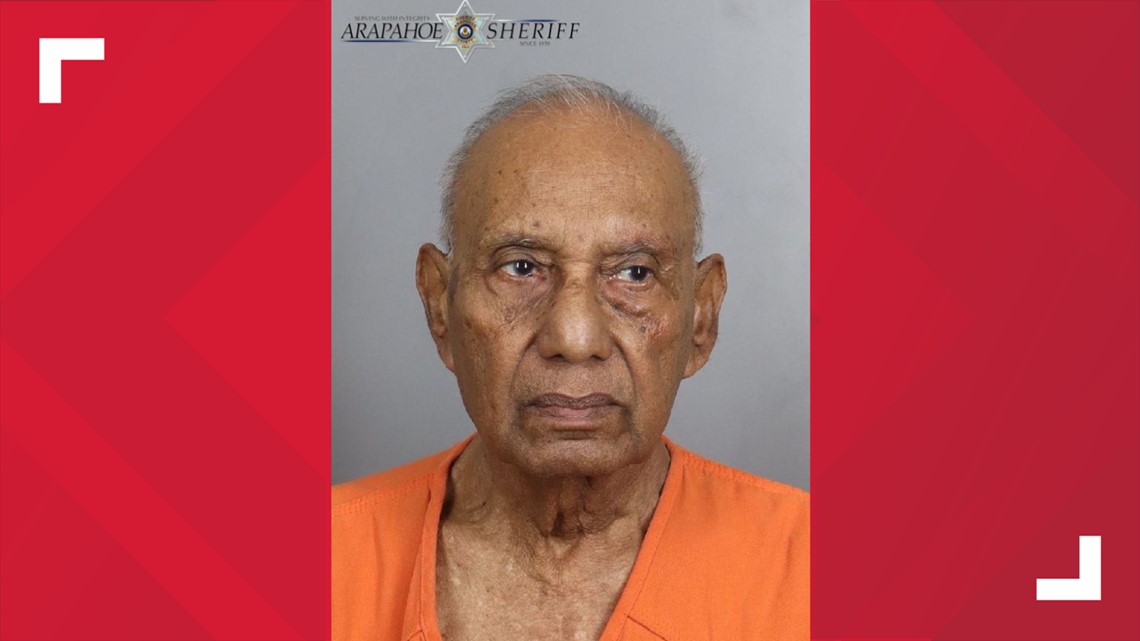 According to an arrest affidavit from Englewood Police, Maclaren told police he had recently been terminated from his job and he frequently dealt with people who were experiencing homelessness.
He said he knew "what a miserable life that was" and didn't want his family to go through that, the affidavit says.
He told investigators he had no money left to pay rent and began planning to kill his family. He described striking his wife and daughter in their heads with an ax as they sat on the couch Saturday morning. He said both were knocked unconscious and that he struck each of them two more times and then placed their bodies in the trash cans. He said he was unable to lift the cans to move them outside the apartment, according to the affidavit.
Maclaren told police he had recently purchased the trash cans, ax and a saw, and he said he "fully intended" to use those items to kill his family. He also told police that he "does not regret" killing his family because he "knows they are in a better place," the affidavit says.
"Some of our detectives have been detectives for 20 years, and they described this as one of the most gruesome crime scenes that they've ever been a part of," Englewood police division chief Tracy Jones said Tuesday. "Our officers who responded, obviously we're taking their mental health into consideration, and we're getting them all the help and resources that they need."
Maclaren is facing first-degree murder charges. As of Tuesday night, he is being held in the Arapahoe County Jail, according to jail records. He is expected in court sometime this week.
The Arapahoe County Coroner's Office will identify the victims once the next of kin have been notified.
Other Englewood stories from 9NEWS: