COMMERCE CITY, Colo. — Ask Frank Rios and he won't remember the year, but he will never forget the memory of his sister.
The Aurora man sat outside of his home on Monday afternoon sifting through old photos of his sister, Monica Rios.
"We stayed in this New Year's, stayed in with the parents," he said as he shared a photo of the two in New Year's party hats. "That was a good time, a good memory."
On Friday around 11:30 p.m., Commerce City police responded to a crash near Highway 2 and 72nd Avenue. Monica was a passenger in a car that tried to take a left turn onto 72nd Avenue. Another driver headed southbound crashed into them. Frank received a call shortly after.
"When I heard the phone ring, I knew it wasn't going to be a good call. I didn't know it was going to be her, but I knew it was going to be something horrific," Frank said. "They said my sister had been involved in a serious accident and that she was fighting for her life."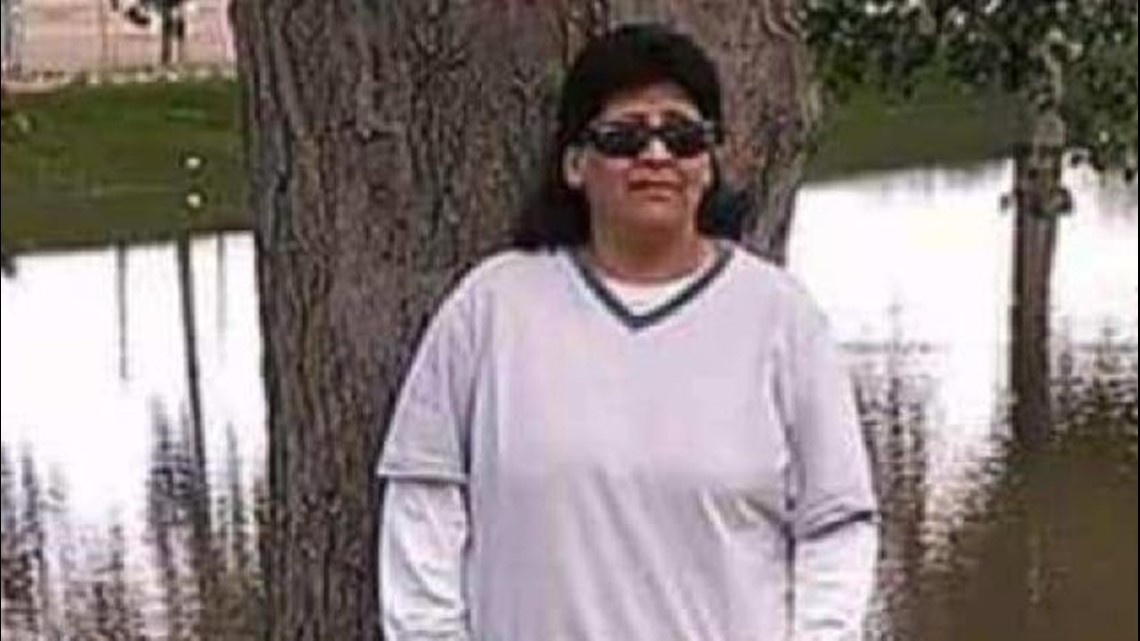 The driver in Monica's car died at the scene. Monica and the driver's 9-year-old son in the back seat were rushed to the hospital in critical condition. Her family took her off life support Sunday.
"That has to be one of the toughest things for anybody to do. Especially because that was my big sister," Frank said as he fought back tears. "I loved her, I loved her so much."
Frank admitted his relationship with his sister wasn't perfect. The two had a falling out last year after their mother's death. He was never able to make amends, but he knows so many in the community were better off because of his sister. She often held coat drives, and dropped everything to help friends.
"She was that big-hearted caring person, she was, and she would give you the shirt off her back, whatever you needed," he said. "That's what makes it so hard, you know, I never got to tell her I was sorry and try to make things right. That's what's really tearing me apart right now."
Monday morning, Frank visited the crash site. He said debris still riddled the area. Within it was a bit of treasure. He found mementos from his sister's car: a rose she always kept in her center console, a guardian angel card, and mostly importantly, his late mother's rosary.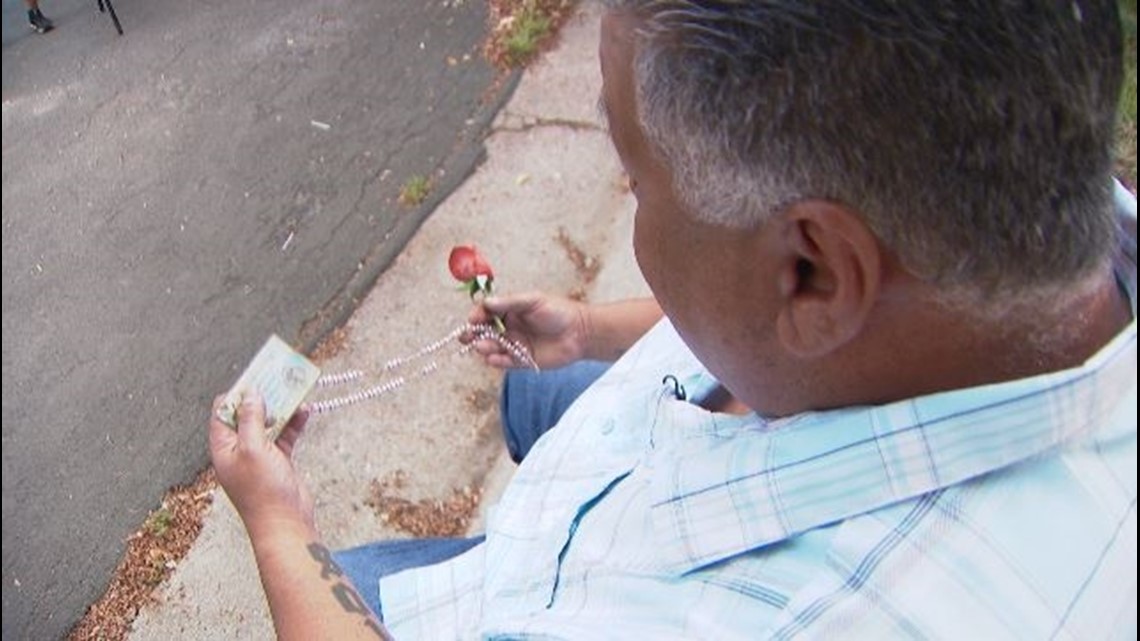 "Just finding this stuff kind of sends me a message," he said as he cried. "My mom was a guardian angel. This just proves I think she is with my mom."
Commerce City police are still investigating the crash and whether speeding played a factor. They said the 17-year-old driver who hit Monica's car is still in the hospital with serious injuries. Authorities said investigators will figure out if any charges are warranted.
Frank's family has started a GoFundMe to help pay for some of the funeral expenses. The family is also planning a BBQ fundraiser this Saturday at Monaco Park at 2 p.m.