AURORA, Colo. — A notebook sat open in front of Aubrey Ferrin-Tutko as she spent her Sunday evening filling the pages with what she'd miss most about her best friend, Jason Lyman.
"How do you put 26 years of friendship in a notebook?" she said as she began to cry. "You can't, it's never enough."
The driver of the Toyota Sequoia left it behind but fled the scene and has not been located. Detectives are still investigating if the car was stolen. On Tuesday, police announced that the reward for information in the case is up to $10,000.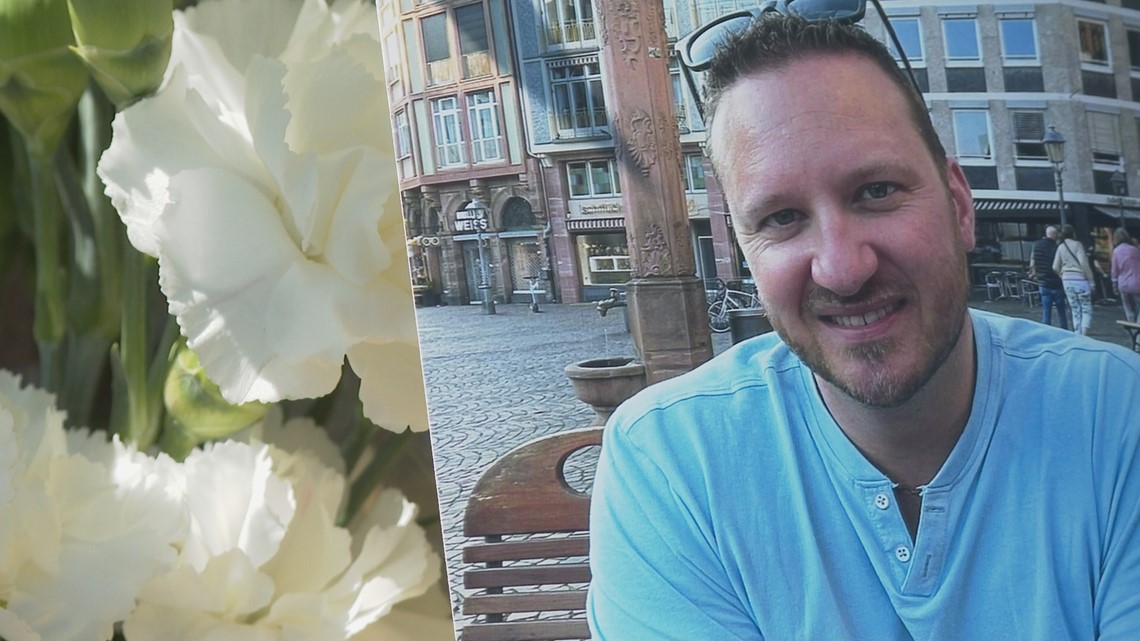 "You almost wonder why stuff like this happens to really good people," Ferrin-Tutko said. "We will miss him a lot."
Lyman was a father to three children. He enjoyed being outdoors, hanging out with friends and spending time with his family. His friends said his smile and his laugh were infectious.
"He believed that a smile could change somebody's day. And that's how he lived his life, he was such an upbeat person," Ferrin-Tutko said.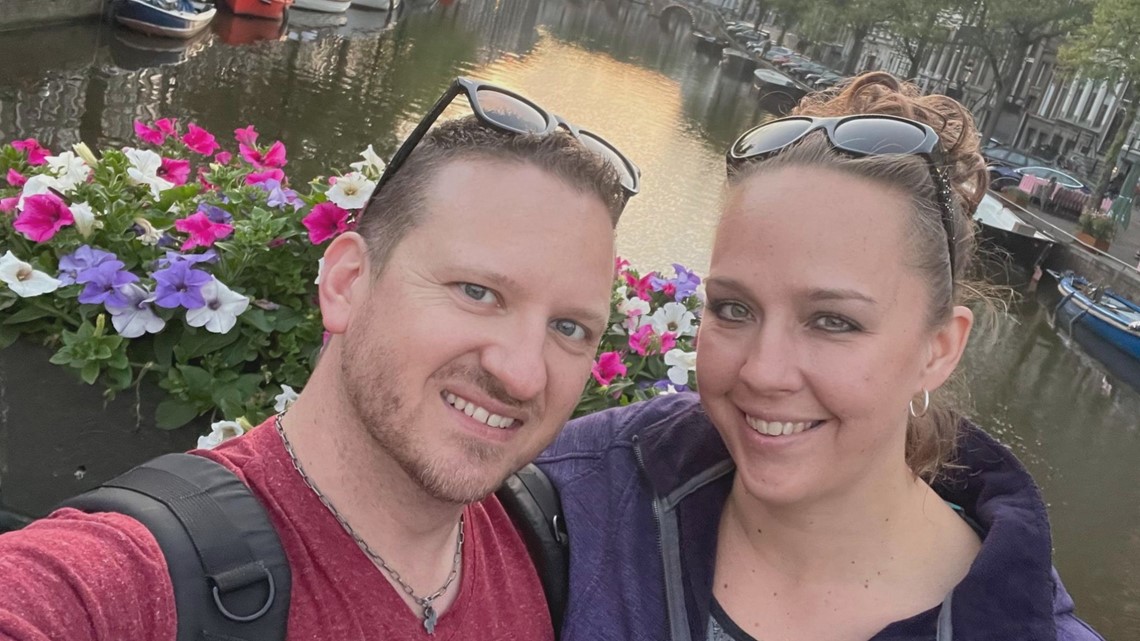 Nothing made him smile more than his wife, Karena. They have been together since they were 14 years old.
"We would all be so lucky to have at least 10% of what they shared," Ferrin-Tutko said as she recalled their relationship. "He was such an incredibly loving man."
Police still haven't found the driver. Ferrin-Tutko hopes that changes and she has a message for them. "Please do the right thing and turn yourself in. Please take responsibility for the life that you took," she said.
Lyman's wife Karena shared a message saying in part,"...I don't know how to do life without the most amazing, loving, caring, thoughtful, kind-hearted, witty, genuine and selfless man I have ever known, but I am so grateful for the wonderful privilege I had of being married to him for over 21 years and together for 26. He has been part of my life longer than he hasn't and even now, I know that he will ALWAYS be with me and our beautiful children..."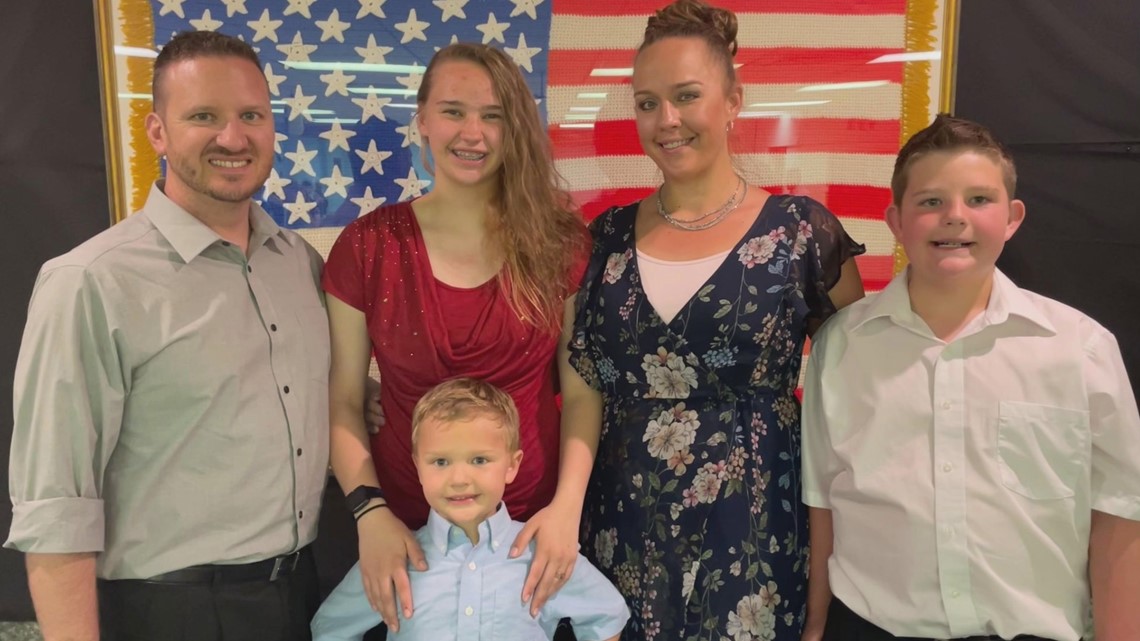 Lyman's family asked people to do a random act of kindness in honor of him.
"His love language was service, for sure," Ferrin-Tutko said confidently. "He believed that a smile could change somebody's day and that's how he lived his life, he was such an upbeat person."
A GoFundMe was created to offset expenses for the Lyman family.
APD is asking anyone who lives in the area of South Reservoir Road and East Mansfield, to review their exterior camera footage.
They're specifically looking for any footage on Aug. 5 between the hours of 2:20 a.m. and 3:30 a.m. that might show someone walking by their location. Anyone who had video should notify Aurora Police Traffic Sergeant Carlton by calling 303-739-6243.
Tipsters can remain anonymous and may be eligible for that special reward of up to $10,000 by contacting Metro Denver Crime Stoppers. APD said that reward is made possible through Crime Stoppers and the Aurora Reward Fund.
Anyone who has information can call Crime Stoppers at 720-913-7867.