AURORA, Colo. — A former Aurora Police officer who resigned from the department after he was suspected of punching a disabled woman while off-duty in January is now charged in a shooting that happened while he was on-duty weeks earlier.
According to Aurora Police, Harroun and other officers responded to the area for a report of a domestic dispute.
When officers tried to arrest the suspect, he became uncooperative, police said. During the arrest, another man on the scene became involved. One of the officers shot that man in the lower leg.
The man who was shot was taken to a hospital. Two other people were also taken to the hospital for unspecified injuries, police said.
While on leave as a result of his involvement in the shooting, Harroun was accused of assaulting a disabled woman near his home.
The Arapahoe County Sheriff's Office said the assault involving Harroun happened around 9 p.m. Jan. 11 in the parking lot of the Caliber at Cornerstar Apartments on Briarwood Circle in Aurora.
According to an arrest affidavit related to that incident, Harroun and his wife were driving back to their apartment, and the victim, a 49-year-old woman, was walking her dog in the middle of the road as they approached their garage.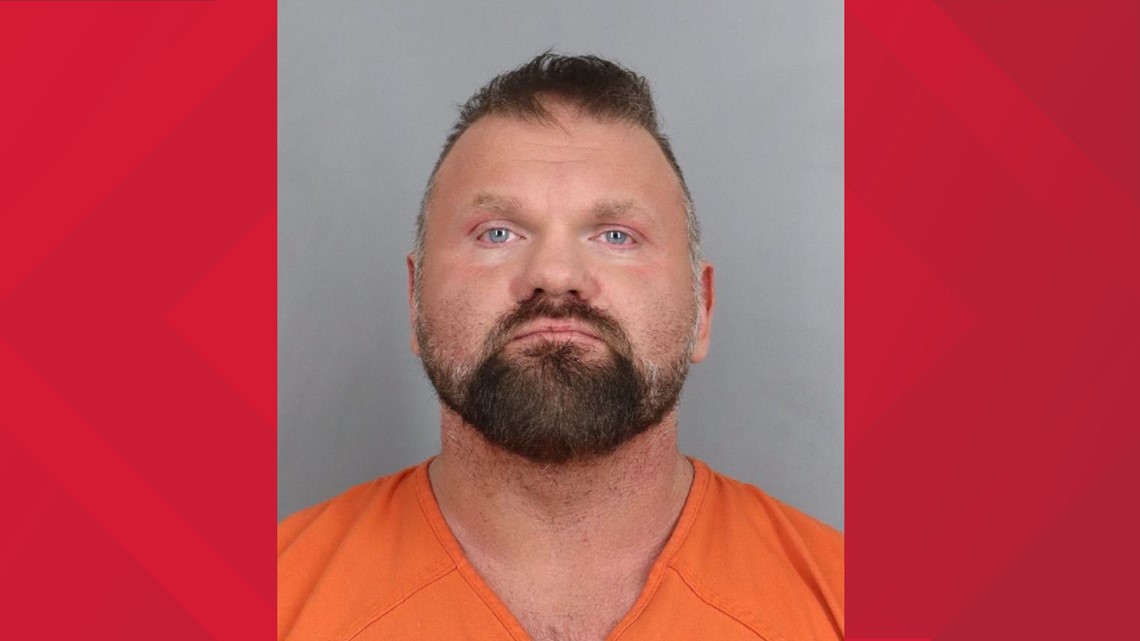 Harroun saw that the victim's dog was not on a leash and had to drive slowly behind the two because they were in the middle of the road, the affidavit says. At one point, the victim stopped walking and turned around to yell at Harroun for following her. The three got into an argument, and Harroun and his wife got out of their car, the affidavit says.
Witnesses saw Harroun punch the victim in the face. She fell to the ground, and Harroun got on top of her and punched her in the head four or five more times, the affidavit says.
The victim went to the hospital with injuries that police said were consistent with what witnesses described.
The affidavit says that during the argument, the victim said she is disabled. Police said she has a chronic neurological condition that affects the left side of her body.
Harroun is due in court June 21 related to the assault of the disabled woman. He's charged with three counts of assault and one count of attempt to influence a public servant related to that incident.