COLORADO SPRINGS, Colo. — Letecia Stauch, who faces a charge of first-degree murder in connection with the disappearance of her 11-year-old stepson Gannon Stauch, appeared in court in El Paso County Wednesday for an advisement hearing.
Formal charges were filed and during the hearing, Letecia Stauch was advised of those charges. The judge also ordered the prosecution to hand over the arrest affidavit and probable cause statements to the defense team for review immediately. A status hearing was set for 3 p.m. on April 14.
Gannon has been missing since Jan. 27. He remains missing and is believed to be dead, according to investigators with the El Paso County Sheriff's Office (EPCSO).
Gannon's biological parents have described their son as energetic and happy and said he loved sports. They are still urging anyone with information to come forward so that they can have a proper burial.
"I know where my son's at without a shadow of a doubt," said Landen Hiott, Gannon's mother. "I want to leave this earth knowing justice was served for my boy."
Letecia Stauch was arrested March 2 in Myrtle Beach, South Carolina on numerous charges including:
First-degree murder of a child under 12 by a person in a position of trust
Tampering with a deceased human body
Tampering with physical evidence
Child abuse resulting in death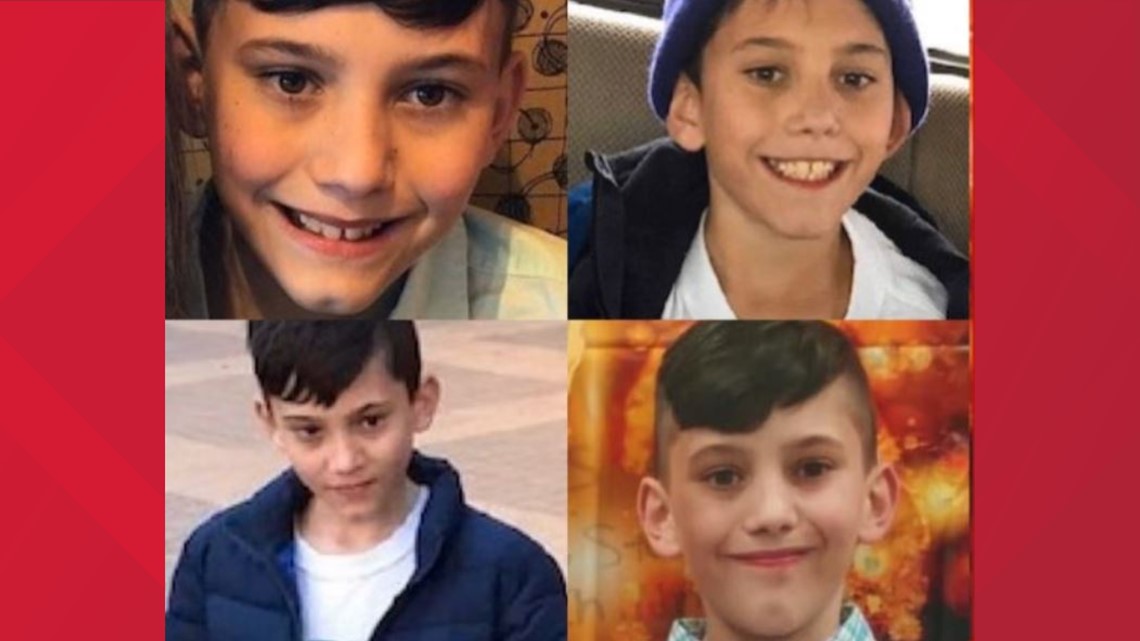 She told investigators she last saw Gannon at his home in Lorson Ranch between 3:15 p.m. and 4 p.m. on Monday, Jan. 27. She told the EPCSO Gannon said he was going to a friend's house. No one has seen him since.
On that same day, a neighbor captured surveillance video, which appears to show Gannon getting into a truck. The neighbor told KRDO, our sister station in Colorado Springs, the truck belongs to Letecia Stauch. Investigators with EPCSO haven't commented on the video except to say it's part of their investigation.
After waiving her right to extradition during a hearing in South Carolina, Letecia Stauch was driven back to Colorado last week to face charges as part of the extradition process. During that cross-country drive, she allegedly slipped out of her handcuffs and attacked a deputy who was part of the extradition team, 9Wants to Know confirmed.
The deputies transporting Stauch stopped in Salina, Kan., on March 4 so the deputy could seek medical treatment, and she was booked into the jail there and held until early Thursday morning, according to a source familiar with the incident.
Stauch was later driven to Colorado Springs and booked into the El Paso County Jail. The incident was first reported by KKTV in Colorado Springs.
She appeared in court in Colorado on March 5 through closed-circuit video and audio, where she waived an advisement and asked to be scheduled for her first formal appearance.
9Wants to Know has found criminal justice files dating back to 2001 that name Letecia Stauch as a suspect and defendant.
Two police reports from Lumberton, North Carolina indicate Stauch was arrested at least twice in 2001 for getting into a fight and then stealing a car.
Records also reveal she was under the supervision of the North Carolina Department of Corrections for a period of time.
If you have information you feel is pertinent to Gannon's case or his whereabouts, please call the Sheriff's Office Tip Line at 719-520-6666, or email tips@elpasoco.com, if you have not already done so.