DENVER — A Woodland Park man who is an alleged member of the militia group Three Percenters will remain locked up pending charges related to the Capitol riot.
Federal Magistrate Judge Scott T. Varholak said the Capitol riots were "a fundamental attack on our democracy" and agreed with prosecutors that Robert Gieswein showed up in Washington "armed to do battle."
On Friday, the judge ordered Gieswein to remain locked up while his case moves through the justice system.
Gieswein, 24, is seen in several photos and videos participating in the Capitol riot while wearing tactical gear and brandishing a baseball bat.
Two other Colorado men who are also facing charges related to the riot have been released. Klete Keller, a former Olympic swimmer and Patrick Montgomery are facing charges for entering into a restricted area.
A prosecutor in the case said Gieswein stands out because he showed up to the Capitol "armed to do battle" and attacked police. He is facing charges he assaulted Capitol police by spraying them with aerosol. He's also accused of "encouraging" the mob and breaking a $10,000 window.
Gieswein's defense attorney submitted several letters to the court from family and friends who describe Gieswein as "considerate and caring" and said he hoped to be a police officer.
The judge cited the letters but also weighed the images of Gieswein at the Capitol with his ruling.
"Five people died," Judge Varholak said, pointing out Gieswein is not implicated in those deaths. "The actions of the mob led to that result," he added.
At the end of the hearing, Gieswein could be heard weeping while talking with his attorney. His next hearing is set for Jan. 29.
Gieswein turned himself into the Teller County Jail on Jan. 18 and faces the following charges:
Assault on a federal officer
Destruction of government property
Obstruction of an official proceeding
Restricted building or grounds
Violent entry or disorderly conduct
Aiding and abetting
In court Friday, prosecutors said prior to surrendering, Gieswein destroyed all of the clothing he was wearing at the capitol, deleted his social media pages, and claimed he lost his cellphone. As of Friday's hearing, prosecutors said none of that potential evidence had been located.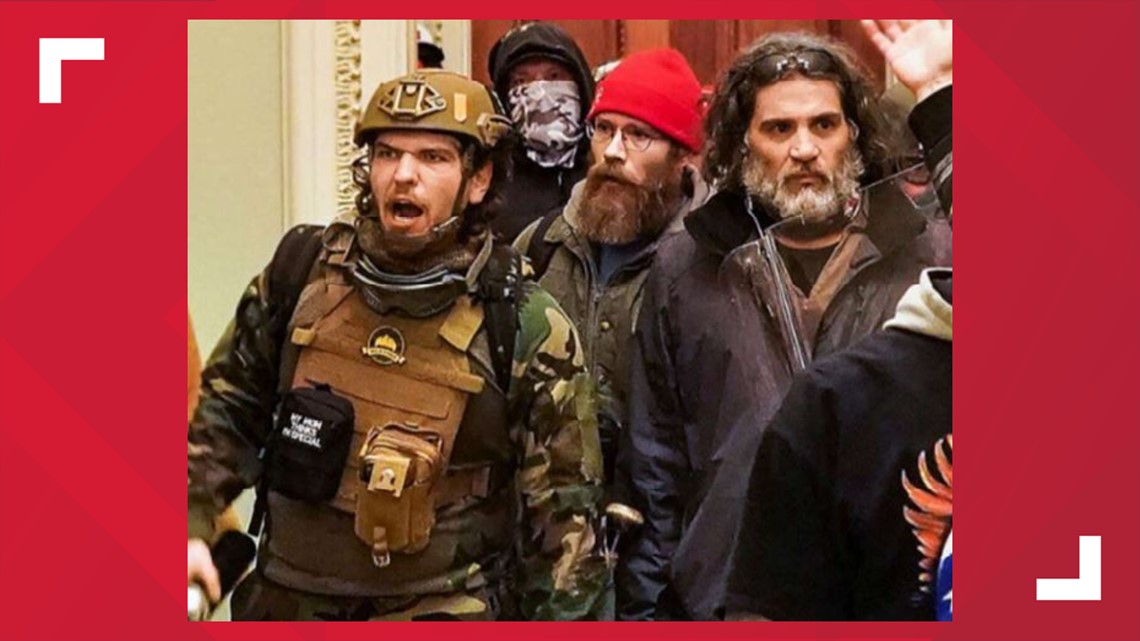 According to the affidavit, Gieswein assaulted and intimidated U.S. Capitol Police officers with a spray canister, a temporary barrier and a baseball bat, joined and encouraged a crowd of people who forcibly entered the Capitol, impeded, disrupted and disturbed the orderly conduct of business by the U.S. House and Senate, and obstructed, impeded and interfered with a law enforcement officer carrying out their duties at the Capitol.
Gieswein appears to be affiliated with the radical militia group known as the Three Percenters, according to the affidavit. The group advocates for the resistance to the federal government policies it considers to infringe on personal, local and gun ownership rights.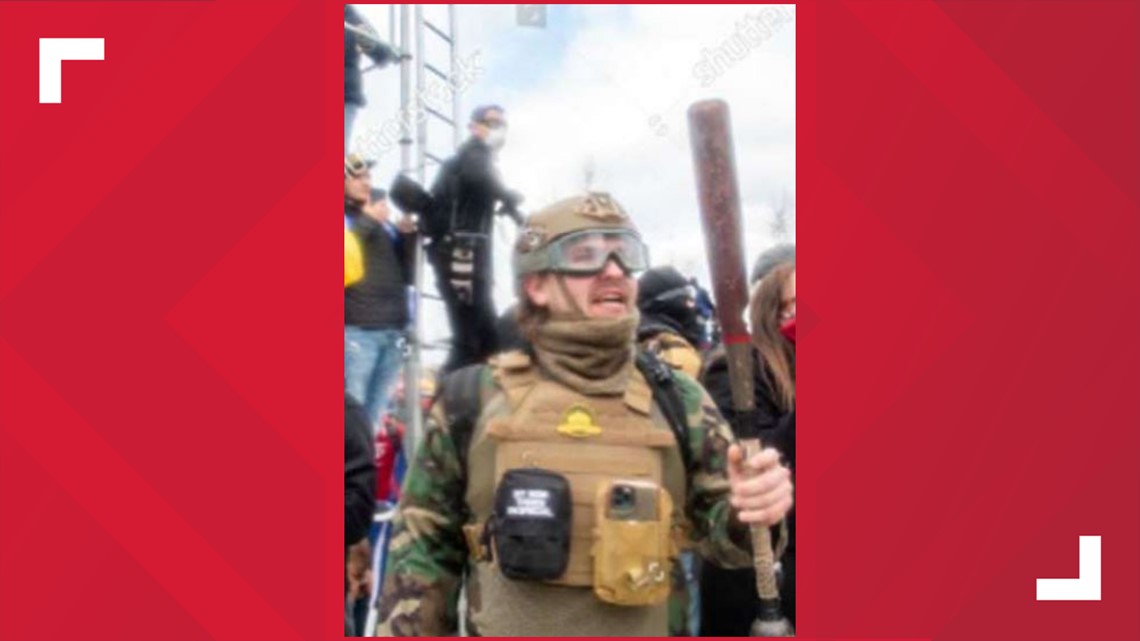 > This story draws on previous reporting from 9NEWS' Jeremy Jojola, Nate Lynn and Dacia Johnson.