DENVER — A Denver judge set a $10 million cash-only bail on Friday for one of the suspects accused of setting fire to a Green Valley Ranch home that killed five members of a Senegalese family.
Judge Karen Brody set Gavin Seymour's bail. The bond hearing was held after a Colorado Supreme Court ruling allows people facing first-degree murder charges be given bails since Colorado doesn't have the death penalty anymore.
Seymour is accused of taking part in setting fire to a Green Valley Ranch home in the early morning hours on Aug. 5, 2020. Five members of a family were killed in the fire.
The victims were: Djibril Diol, 29; Djibril's wife, Adja, 23; the couple's 2-year-old daughter Khadija; Djibril's sister, Hassan, 25, and Hassan's 6-month-old daughter, Hawa Beye.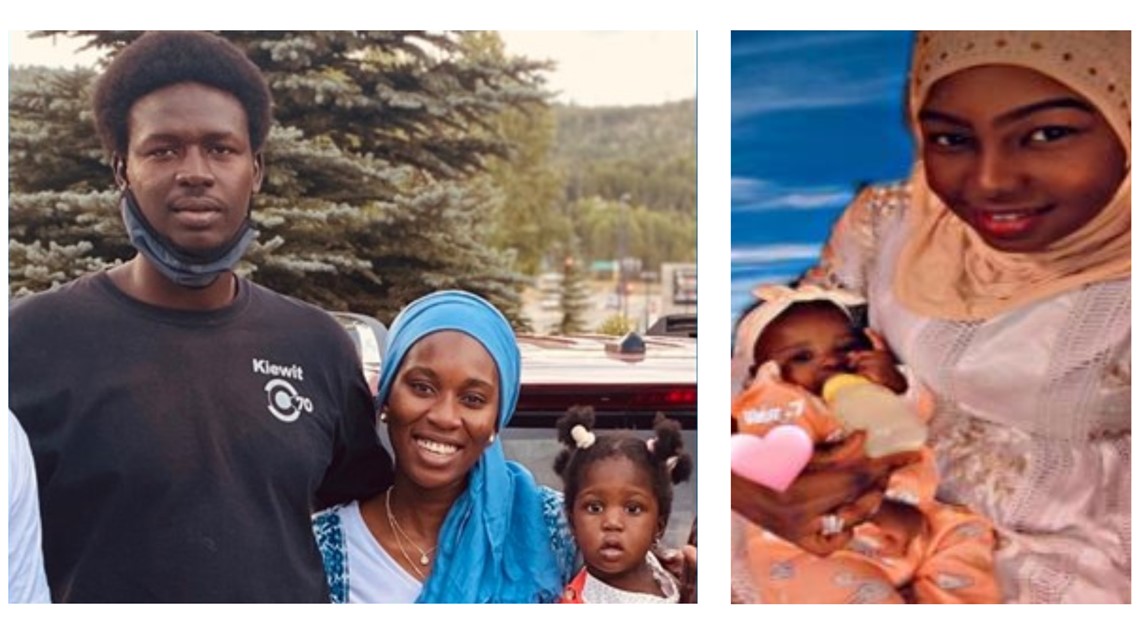 Seymour and two others were arrested in January 2021. He and Kevin Bui are awaiting their respective trials, while a third suspect pleaded guilty. Seymour and Bui were 16 years old at the time of the house fire. They're both 19 years old now.
The third suspect in the case, Dillon Siebert, pleaded guilty to second-degree murder and use of a weapon during a violent crime in December. He was 14 years old when the home in northeast Denver was set on fire.
In January, Siebert was sentenced as an adult to serve to serve seven years in the state's Youth Offender Services. He was also sentenced as a juvenile to serve three years in the Division of Youth Services. After his juvenile sentence, he'll be transferred to the state's Youth Offender Services.
Seymour has a pending case before the Colorado Supreme Court challenging a key piece of evidence. Seymour's attorneys argued before the justices in May that a search warrant that Denver Police served on Google violated Seymour's Fourth Amendment rights. The search warrant looked for people who had searched for the Truckee Street address around the time of the fire.
Prosecutors in the case told the judges a much different story, saying the search technology may be new but that the search request was narrow in scope and, therefore, well within the limits of the law.
The Supreme Court's decision is expected to come down some time later this year.
Bui and Seymour's next court dates are scheduled for Sept. 29.