Prosecutors allege that this seemingly perfect family lived a different life behind closed doors.
The defense argues that Michael Blagg was the victim of a nightmare, a nightmare that hasn't ended since Nov. 13, 2001, when he called 911 to say that his wife and 6-year-old daughter Abby were missing from their home in a quiet subdivision just across the river from Grand Junction.
Both sides had an hour to open their case before a jury of 10 women and five men in courtroom 5C of the Jefferson County Administration and Courts building Tuesday morning.
It was Michael Blagg's second trial for the murder of his 34-year-old wife Jennifer. He was convicted by a Mesa County jury in 2004, but that case was thrown out when it was revealed that a juror had lied on her questionnaire about being a victim of domestic violence.
The case has since been moved to Jefferson County due its notoriety on the Western Slope, and after years of back-and-forth on both sides, they finally got to deliver their opening statements.
Deputy Mesa County District Attorney Mark Hand painted a picture of a seemingly perfect couple that was torn apart by marital strife behind closed doors.
He claims the pair struggled with Jennifer's hysterectomy and Michael Blagg's use of online pornography.
Hand said Michael Blagg was having trouble sleeping before his wife's death, and went to the doctor to complain about anxiety and depression.
He showed notes Jennifer Blagg had written after a fight with Michael, including what had been dubbed an "urgent prayer request."
Hand also showed a letter from Michael Blagg apologizing to Jennifer — a piece of paper that was found in the pool of blood in their bedroom the day she went missing.
Prosecutors say during the early morning hours of Nov. 13, 2001, Michael Blagg killed his wife and wrapped her body in a tent, which he put in the back of the family minivan and drove to Ametek-Dixon, where he worked.
He then put her body in the dumpster, Hand alleges, and faked a crime scene at their two-story home not too far from a school.
Hand said neighbors awoke to loud noises and that their dogs were barking.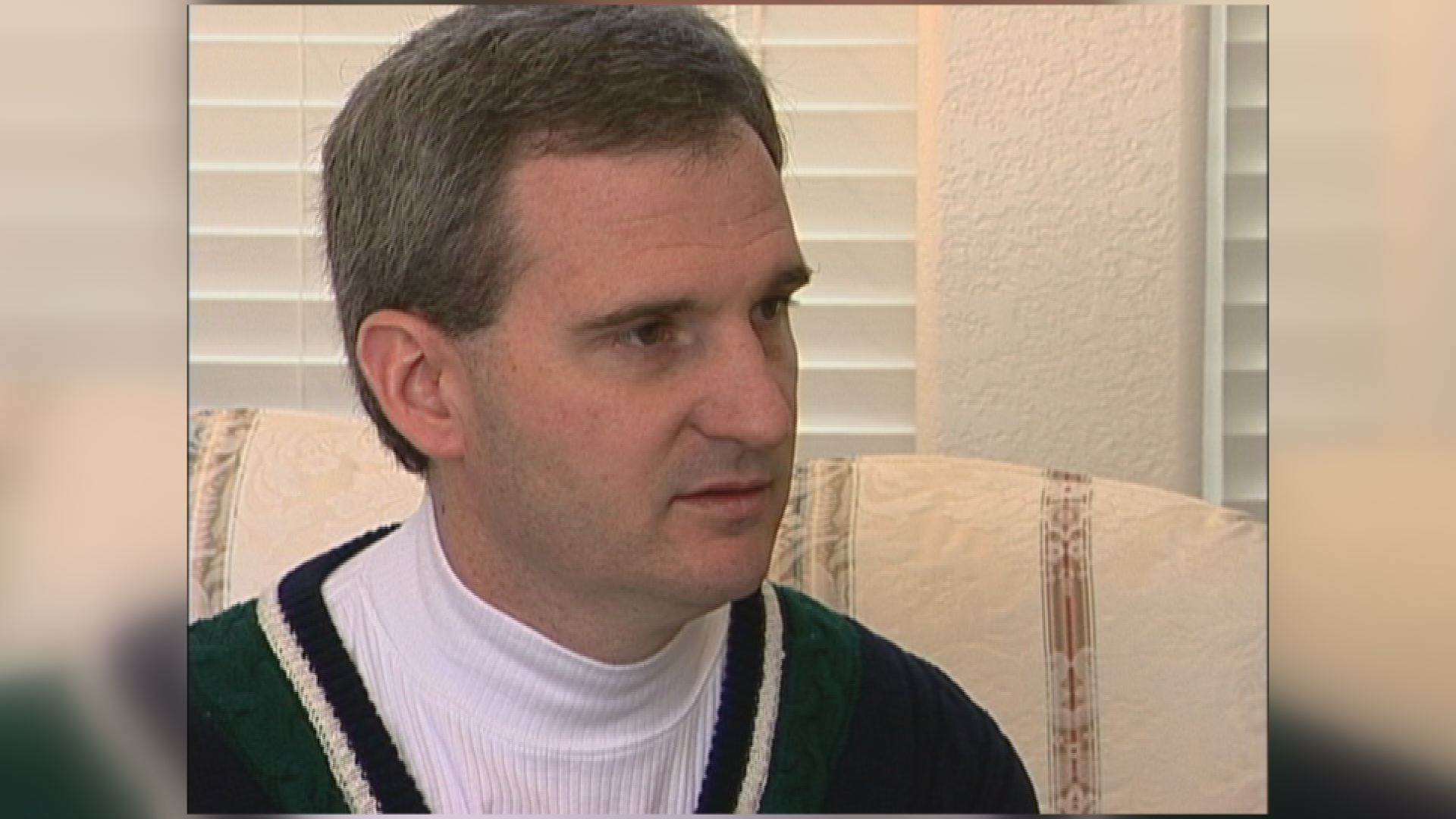 Michael Blagg went to work that day, Hand said, and even though he was second in command at the office, was seen offering to take out people's trash and hanging out by the loading dock.
Hand's opening statement ended with the discovery of Jennifer Blagg's body on June 4, 2002. It was on the 17th day of the Mesa County Sheriff's Office's search of the landfill.
The jury saw gruesome photos of Blagg's body. She was 140 pounds before she disappeared, Blagg said, but 60 pounds when she was finally discovered.
The body of Abby has never been found.
While Hand partially attributed this to the decomposition that occurred in the landfill, the fact that this young girl's fate isn't known to this day was the crux of the defense's argument.
Public Defender Matthew Troxell says Michael Blagg isn't the murderer, that instead, Abby Blagg was the victim of a child predator, a stranger who abducted her from the back door, which was ajar when Michael Blagg got home.
Troxell argues that in the more than 16 years since the disappearance of Jennifer and Abby Blagg, Michael Blagg has been the victim of "contaminated thinking and contaminated evidence that contaminated a whole community."
He says from the beginning, investigators have operated under the pretense that "the husband always does it."
And the defense argued that while this is often the case, here, it wasn't.
Troxell argued that the Colorado Bureau of Investigation didn't do its due diligence testing blood and other fingerprints found at the scene, and that while the Mesa County Sheriff's Office let a psychic offer her perspective, they didn't follow leads that Abby had been kidnapped.
He claims that Michael Blagg did nothing but cooperate with the investigation, because he also knew they were operating under the assumption that it's "always the husband."
And this, Troxell said, was more proof of "contaminated thinking."
The landfill investigation, he says, is further proof of contaminated thinking, since he doesn't believe there's clear-cut evidence that Jennifer Blagg's body was found with trash from Ametek like the prosecution claims.
"When you've already decided what happens, you don't look for anything else," he said.
Troxell ended the opening statements by playing Blagg's 911 call from 4:21 p.m. on Nov. 13, 2001.
His first word's to the dispatcher were "my family's gone, my daughter and my wife aren't here." He was told multiple times by 911 to take deep breaths and calm down.
After more than a decade in prison, Michael Blagg listened to that call in court for yet another time, wearing a grey suit and looking away as attorneys showed the bloodstained bed he shared with his wife of nearly 10 years.
After the opening statements, the prosecution called now-Mesa County Sgt. Tim Orr.
He was the first prosecution witness in 2004, and 14 years later, he took the stand again to talk about what he saw as the first deputy to respond to a missing persons call that would end up being one of Mesa County's most notorious cases.
Testimony will continue Monday afternoon. 9NEWS has a reporter in the courtroom and will provide an update later tonight on 9NEWS and 9NEWS.com.