ADAMS COUNTY, Colo. — The mother who was shot and wounded in a 2018 road rage incident described the moments leading up to the attack that left her and one of her sons seriously wounded and another son dead.
The trial began Wednesday for Jeremy Webster, who is accused of shooting and killing 13-year-old Vaughn Bigelow on June 14, 2018. The boy was with his mother, Meghan, and two other brothers when they were involved in a road rage incident on Sheridan Boulevard on the way to their dentist's office.
"We were at the light at 92nd and I could hear sirens behind us," Meghan Bigelow testified. "I started getting over and I was looking and I saw the light in my side mirror flash, warning me that there was something there so I made sure I stayed in my lane.. and then all of a sudden we were getting screamed at."
Webster is charged with 22 counts that include first-degree murder, attempted murder and assault. He pleaded not guilty by reason of insanity.
In opening statements Wednesday in Adams County District Court, Chief Deputy District Attorney Jennifer Prince said the prosecution contends that Webster's actions were "intentional and deliberate" and that "the conscious decision-making will show he knew exactly what he was doing."
"After being cut off in traffic, he targeted a mother and her children," Prince said. "He followed them to a parking lot he had no reason to be at."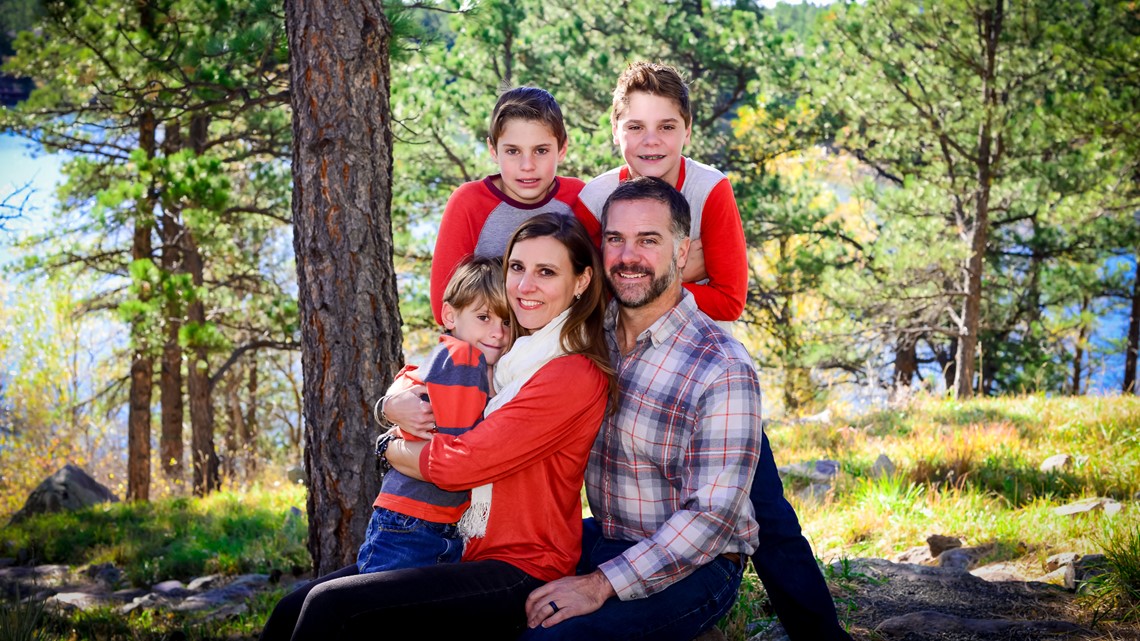 Webster followed the Bigelows to the Cedarwood Square Office Complex at 5150 W. 80th Ave., pulled into the parking lot behind her and continued to yell at her, Prince said.
"I pulled into the parking lot and parked my car," Meghan Bigelow testified. "I turned it off. I talked to the boys. The other car that had been behind us had pulled in behind us, and was sort of blocking the back of my car."
She said that Webster continued yelling at her and calling her names and that she yelled back at him. When Webster started to drive away, Megan Bigelow said she used her phone to get an image of the license plate of Webster's vehicle.
"At that moment, Mr. Webster put his vehicle in reverse, backed up to where Ms. Bigelow was standing in the parking lot, reached over into the passenger compartment of his car, retrieved a loaded handgun, exited his vehicle, and walked towards Ms. Bigelow," Prince told the jury.
Bigelow saw the gun, Prince said, and began walking quickly away from Webster as she tried to warn her children of the danger.
"I yelled to the boys, 'he's got a gun, run,' " Bigelow testified. "I didn't see where the boys were. I was just hoping they listened to my words of run. And then in my brain, I thought walk away from where the boys are so he [Webster] would follow me instead of the boys."
"Mr. Webster followed her and shot her in the back, and she collapsed there on the cement," Prince said.
"I heard the gun go off, and I dropped to the ground," Bigelow said.
She described going in and out of consciousness and hearing more gunshots as she lay wounded on the ground and said Webster shot her in the head while she was already down.
After that, "he [Webster] turned on her children," Prince said.
Asa Bigelow, who was 7 at the time, was shot multiple times.
"Witnesses watched as Jeremy Webster walked over to that young child, crouched and squatting down on the sidewalk with his hands up by his head, and Webster shot him in the back," Prince told the jury.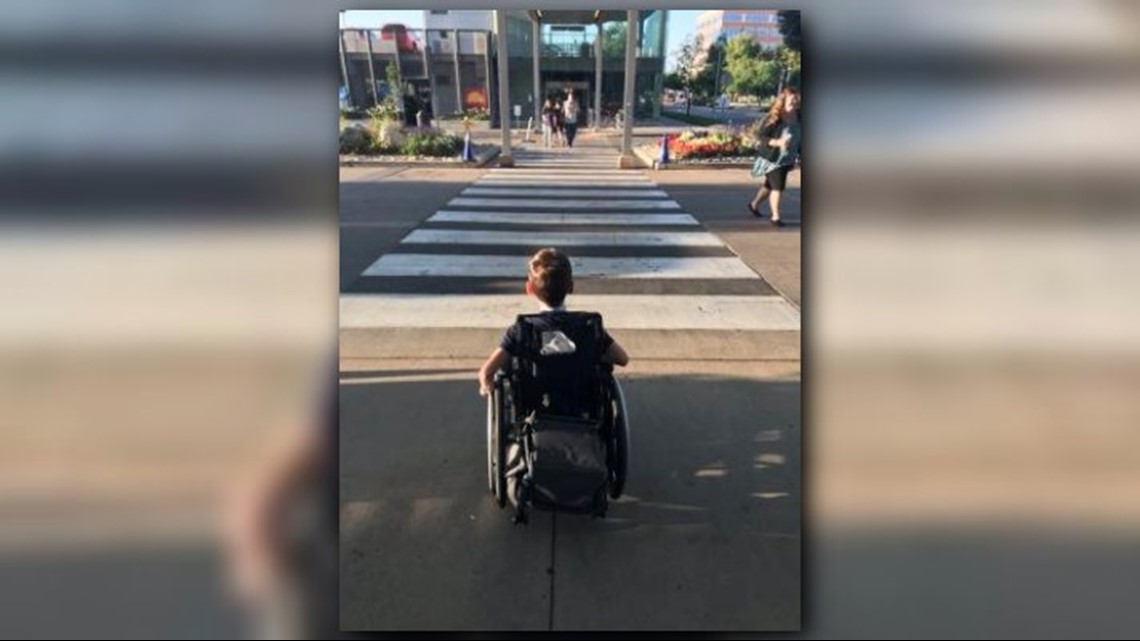 Webster fired at Cooper Bigelow as he ran for help but did not hit him, Prince said. Webster then found Vaughn Bigelow Jr. in a grassy area nearby.
"He held the barrel of the gun to the child's head and pulled the trigger," Prince said.
Vaughn Bigelow Jr. died as a result of the shooting. His mom testified that she didn't know until about two weeks after the shooting that he was dead. She also testified that the first time she saw her wounded son, Asa, was almost a month later.
"The first time I saw Asa was ... what would have been Bubba's (Vaughn Bigelow Jr) 14th birthday," Meghan Bigelow testified through tears. "It was July 8 of 2018. He was at Children's Hospital and at that time I was at Craig Hospital. I hadn't even been at Craig for a week, but it was a Sunday and a nurse came in just to drive me so I could go see Asa."
John Gale, who was sitting in his car with his daughter waiting for her dentist appointment, was also hit by gunfire.
"When Mr. Webster locked eyes with Mr. Gale, who was sitting in that pickup truck, he started shooting at Mr. Gale," Prince said.
After the shooting, Webster went to a Home Depot store, then returned to a job site in Westminster and finished out his work day, Prince said.
Investigators later found a video that Meghan Bigelow had taken on her phone that showed Webster's vehicle and license plate. That information was released to law enforcement, and Webster was found on southbound Interstate 25 near Castle Rock and taken into custody. He gave a statement to detectives, according to Prince.
"Mr. Webster told detectives that he's been losing his mind for years," Prince said. "That he experienced the shooting from this morning through a third person, as if he was above his body."
Webster's defense team opted not to provide opening statements for the jury.
The trial in Adams County District Court is scheduled through April 27, according to the 17th Judicial District Attorney's Office.
Court proceedings in the case were delayed multiple times due to questions surrounding Webster's mental health and the COVID-19 pandemic.
The trial was originally scheduled for July 2021 but was declared a mistrial because a "necessary and indispensable" witness had an emergency medical issue that prevented them from traveling to Colorado.
The trial was reset for October 25, 2021, but was again pushed back to a later date.
9NEWS+
9NEWS+ has multiple live daily shows including 9NEWS Mornings, Next with Kyle Clark and 9NEWS+ Daily, an original streaming program. 9NEWS+ is where you can watch live breaking news, weather updates, and press conferences. You can also replay recent newscasts and find videos on demand of our top stories, local politics, investigations and Colorado specific features.