BOULDER – The man sentenced Friday for killing and dismembering his ex-girlfriend journaled extensively about imagining or wanting her dead, his desire to hurt his own mother as a young child and his love for his baby daughter, according to court exhibits and documents obtained by 9NEWS as part of an open records request.
Boulder County District Court Judge Judith LaBuda sentenced Adam Densmore to life in prison plus 12 years for killing 25-year-old Ashley Mead.
"Ashley's mom, her dad, her sister, all of her family and friends will never hug her again, will never see her smile, will never hear her laugh," said Ken Kupfner, Assistant District Attorney for the 20th Judicial District, one of the prosecutors on the case. "In this particular case her family, her friends, never got to say goodbye. Never got to have closure. In this particular case, one of the most difficult aspects of the case was Ashley's mother who maintained hope, maintained hope as long as long as the second week of trial."
Mead was last seen in Boulder in February 2017.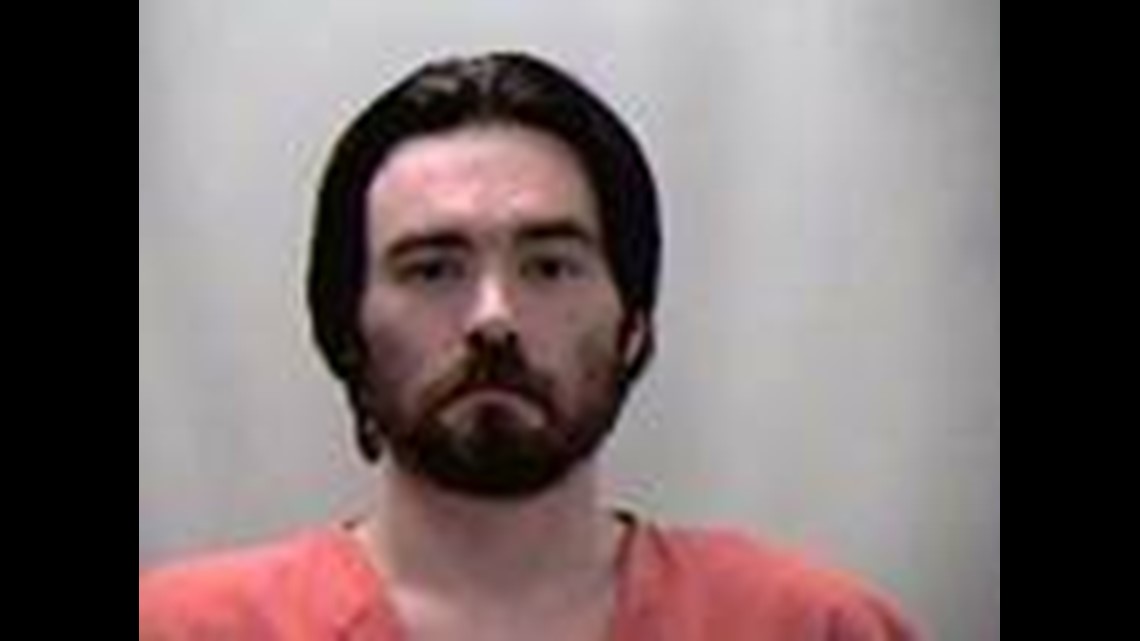 Prosecutors said Densmore killed Mead, dismembered her and dumped her remains. Investigators from multiple agencies including Arkansas, Louisiana and Oklahoma participated in the search for Mead.
According to court documents, surveillance video from a gas station in Oklahoma showed a car matching Mead's backing up to a dumpster. According to the search warrant provided to 9NEWS, a woman's torso was later found in that dumpster in a black plastic bag. The torso was later identified to be that of Mead.
The Boulder District Attorney's office told 9NEWS, teams of 10 to 12 people search a landfill in Morrilton, Arkansas, for four weeks but didn't locate Mead's remains.
Mead's father Ed made one last plea to Densmore at sentencing Friday.
"I'd like to know if he'd tell us where the rest of her remains are," Mead said.
Densmore did not respond.
In his journal entries used during his trial, provided to 9NEWS by the Boulder District Attorney's office, he wrote, "I'm so tired of being tired of her. I'm so tired of her not seeming to give a good goddamn about me and wants and my needs."
The entries provided to 9NEWS by the Boulder County District Attorney's office are undated.
"I long to hit someone. Hard. And again. I want someone to feel the frustrating helplessness of a beating," Densmore wrote.
In one of the undated entries, Densmore wrote about his mother, wanting to "beat" her. He wrote in his journal that he remembered wanting to do that when he was 5 years old.
"I hope you're ready, cause you're gonna get it. You're about to feel the wrath," Densmore wrote in another journal entry.
In some of his journal entries provided to 9NEWS, Densmore blamed his drinking on Mead. He wrote that he feared she'd take their daughter away.
According to his arrest affidavit, the victim's friends told investigators Densmore refused to sign the child's birth certificate and introduced the baby to others as "Ashley's daughter."
In another undated journal entry provided to 9NEWS, Densmore wrote, "I was wrong, I know that. Hells, I knew it when I was doing it. But I did it anyway. The worst of sins, and I'm ashamed for it. Dear gods, but it felt so good though."