LARIMER COUNTY, Colo. — A man has been arrested on suspicion of burglarizing at least 10 homes over four months in the Crystal Mountain area, the Larimer County Sheriff's Office (LCSO) said on Monday.
Between September and December, at least 10 homes were reported to have been burglarized near Crystal Mountain, which is just north of the town of Glen Haven.
The Sheriff's Office said its investigation led them to Ryan Harmon, 43, who had been camping in unincorporated Larimer County. Deputies tried to contact him a few times at his campsites with no luck, deputies said.
Investigators linked Harmon to an apartment in the Denver metro area. He was arrested by Broomfield Police on Jan. 13, according to the Sheriff's Office.
During the investigation, deputies found numerous pieces of property that had been stolen, including two firearms and commercial explosive materials, the Sheriff's Office said.
Harmon was arrested on suspicion of:
Criminal possession of one or more identification documents – multiple victims, a class 6 felony
Criminal possession of one or more identification documents – single victim, a class 2 misdemeanor
Theft, a class 2 misdemeanor
Harmon also had five existing warrants for charges that included theft, trespassing, criminal mischief, traffic offenses and drug possession, the Sheriff's Office said. Harmon may face more charges in the burglaries. The investigation is ongoing, according to LCSO.
Harmon posted $7,500 bond on Jan. 16. His next court is scheduled for Jan. 24, according to court documents.
Deputies said a John Deere side-by-side UTV may have been used in the burglaries, and they're hoping anyone with information on the UTV will come forward.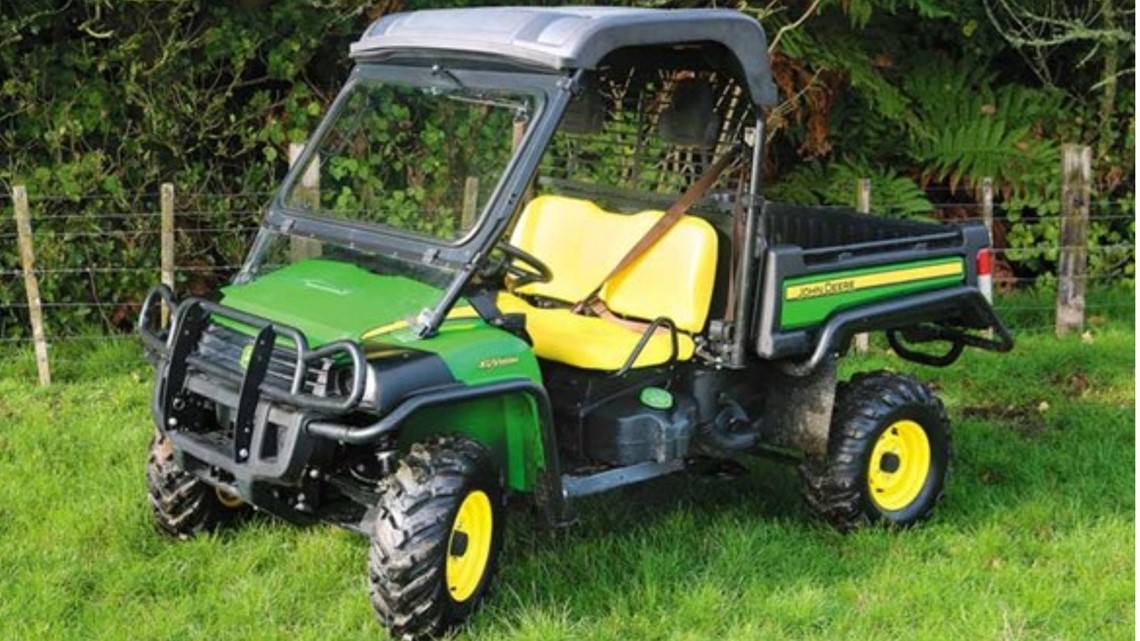 LCSO said there may be other burglaries in the Crystal Mountain area that may not have been reported yet. Anyone who may have been burglarized or who has information on the suspect or the UTV is asked to call Investigator Kevin Hobson at 970-498-5162.
Anonymous tips can been submitted with Crime Stoppers of Larimer County at stopcriminals.org.