LONGMONT, Colo. — The longtime suspect in the 2018 disappearance of Rita Gutierrez-Garcia led investigators to her remains earlier this year and pleaded guilty Friday afternoon to two counts related to her killing.
Juan Figueroa Jr. pleaded guilty to the following:
Second-degree murder
First-degree kidnapping.
He was immediately sentenced to 48 years for the attempted murder charge and 12 years for the kidnapping charge. The sentences, however, will be served concurrently. They'll also be served concurrent to a 93-year-sentence he's already serving for an unrelated case. The sentence comes with a mandatory five years of parole should be released at some point.
"He proved to a murderous coward," said Gutierrez-Garcia's mother Diane Romero. "He had no thought of her having children or a family."
That was bittersweet for Romero, who said they were grateful to have Rita home but that it brought home the reality that they would never see her again.
As part of his plea deal, Figueroa Jr. was required to supply a written confession that "he alone" was responsible for Gutierrez-Garcia's death. He also completed a confession on video that detailed the crime which could have been used against him if he did not complete the final and "driving force" behind the plea deal.
That driving force was providing the location of Gutierrez-Garcia's body.
Romero said in court that she was certain Figueroa Jr. confessed for his own "selfish reasons," but said that she chooses to believe the confession was an answer to her prayers.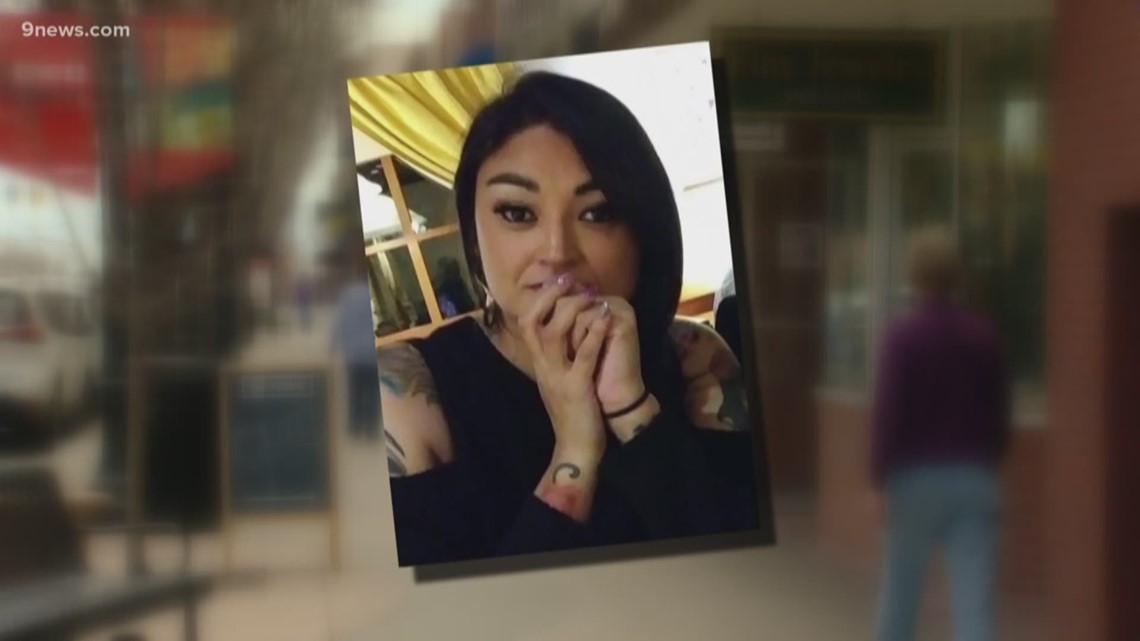 Gutierrez-Garcia, a mother of three boys, was last seen by friends near a bar in the downtown Longmont area on March 18, 2018, at approximately 2:30 a.m.
Figueroa Jr. was identified early in the investigation as a possible suspect in her disappearance but it wasn't until June 2021 that a grand jury indicted him for first-degree murder and kidnapping in the case.
According to the grand jury indictment, Gutierrez-Garcia interacted with Figueroa inside a bar at around 1:30 a.m. March 18. Witnesses later placed Figueroa in the same area as Gutierrez-Garcia outside after the bar closed, the indictment says.
Following his arrest in the separate sex assault case, Figueroa Jr. told a cellmate that he strangled "the missing woman" and disposed of her body before returning to his sister's house, the indictment says. He also told that cellmate, according to the indictment, that she had called him a "weirdo" which caused him to punch her, which knocked her unconscious. After that, the indictment says, he strangled her.
In court Friday, Figueroa Jr. admitted that he strangled Gutierrez-Garcia but said he believed he was "insane" that night.
"I was crazy," he said. "I couldn't handle my emotions, and when she did call me a weirdo, yeah, I snapped. I punched her, I dragged her to my car. Out of anger, I didn't know how to handle it, I just strangled her and I killed her."
He went on to say he "snapped out of it," and he realized what he did was was wrong, but decided not to call police because he "had rights," which included being presumed innocent until proven guilty.
Cellphone data from Gutierrez-Garcia's phone placed her phone near the 600 block between Main Street and Coffman Street between 2:40 a.m. to 3:03 a.m. on the morning she was last seen.
A security camera captured Figueroa's truck traveling through that exact same area at 3:03 a.m., the indictment says.
Four minutes later, two 911 call hang-ups were made from Gutierrez-Garcia's phone, according to the indictment. Her phone dropped off the network at 3:10 a.m. and was in the area of 3rd Avenue and Vivian Street in Longmont at that time.
According to the indictment, Figueroa left Colorado on March 20, 2018, shortly after police attempted to contact him at his mother's home. He was briefly in Texas, the indictment says, but later crossed the border into Mexico on March 22, 2018.

While in Mexico, Figueroa asked several people for money and said he was "in trouble" and that he planned to sell his truck, the indictment says. He tried to re-enter the U.S. and was arrested on March 27, 2018, on a warrant for a separate sexual assault case for which he was later convicted.
Figueroa was previously sentenced to 93 years to life in the Department of Corrections in May 2019 for a conviction related to the attempted murder and sexual assault of another woman.