BRIGHTON, Colo. — The man arrested in connection with a deadly attack with a machete that left one woman dead and numerous other people injured has been charged with 24 counts including first-degree murder and attempted first-degree murder, prosecutors announced Tuesday.
Lonny Lynn McNair is accused of carrying out the attack on Aug. 11 that killed 51-year-old Bonnie Skinner. Her husband, Vincent, and their two daughters, Paige and Abigayle, were injured, according to the Brighton Police Department (BPD).
Daniel Smeal, a family friend who lives at the home, was also hurt. There were other people in the home who were not hurt, according to John Bradley, a spokesperson for BPD.
>>The video above is from an earlier report about the attack
Officers responded to a 911 call about a disturbance in the 2400 block of Cherry Circle at 9:50 p.m. on Aug. 11 and found Bonnie Skinner, 51, with severe lacerations. She was taken to the hospital and later pronounced dead.
An arrest affidavit says the reporting party called 911 saying a man, later identified as McNair, was visiting from out of town and was hitting people. She told dispatchers a machete was involved and one person was bleeding from her hand. Dispatch could hear someone screaming for help, the affidavit says.
When officers arrived, they found Bonnie Skinner with severe lacerations and trauma. The responding officer said it looked like her body had been mutilated, the affidavit says. The officers turned Bonnie over, who was struggling to breathe, and did chest compressions until an ambulance arrived. She was lying at the end of the driveway in the street.
The officer then went inside the home, the affidavit says there was a heavy blood trail leading to the front door. Inside, a man sitting on a couch had a wound to his head in the shape of an X. That man told the officer he was trying to help McNair and that McNair had walked into the residence and started going after people.
Another man inside the home said he opened the front door when he heard a knock and that's when he was attacked by McNair, according to the affidavit.
A witness told officers she saw a man strike Bonnie 6-7 times with a long instrument and then the man drove over her body twice with a vehicle, the affidavit says.
McNair fled the scene and was arrested after a high-speed chase in which he crashed his vehicle off Interstate 76 near East Bromley Lane, according to BPD. He was found by a K-9 about 40 yards away from the vehicle, the affidavit says.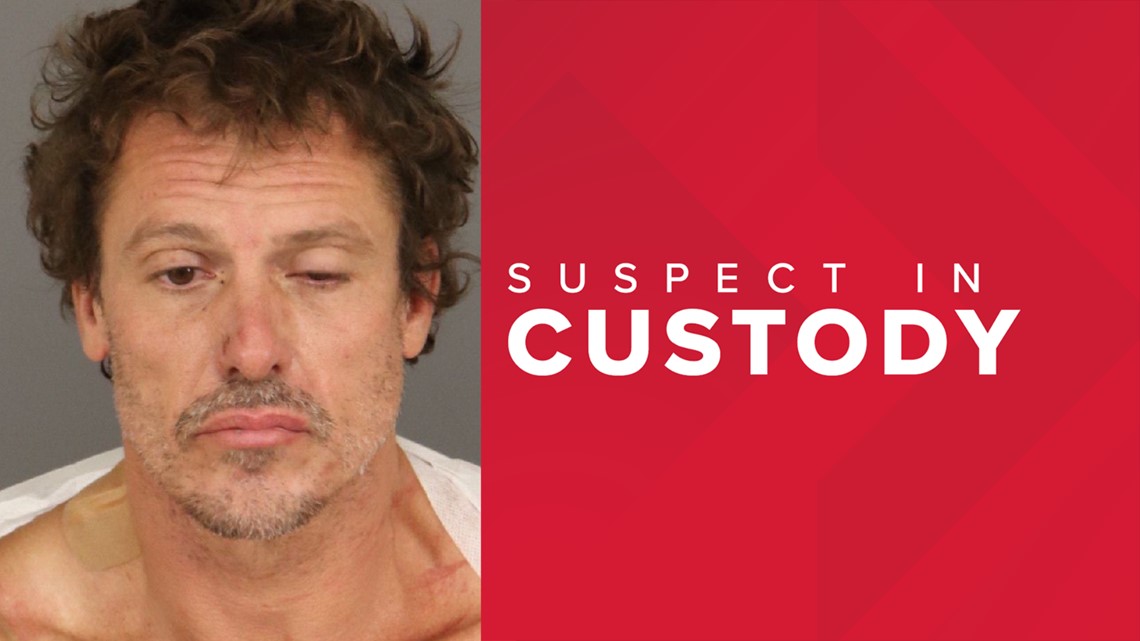 McNair is charged with 24 counts which include:
First-degree murder after deliberation
First-degree felony murder
Three counts of attempted first-degree murder
First-degree assault against an at-risk person
Two counts of first-degree assault
Two counts of first-degree burglary
Second-degree assault
Vehicular eluding
12 counts of crime of violence (sentencing enhancers)
He was advised of the charges Tuesday in Adams County District Court and is set for a preliminary hearing on Nov. 6 at 1:30 p.m.