DOUGLAS COUNTY, Colo. — A 28-year-old man that was found guilty of killing two people and seriously injuring two others in a crash he caused while driving high in a stolen truck was sentenced to 50 years in prison, according to the 18th Judicial District Attorney's Office.
Skylar Pagano was found guilty of 17 counts related to the crash, including vehicular homicide DUI, on Dec. 16. The crash resulted in the deaths of Festus Poyner, 32, and Julee Davis, 32, both of Texas.
At sentencing, Judge Jeffrey Holmes noted the aggravated nature of the crime and the defendant's past failures at rehabilitation.
Pagano was on felony probation when he killed Poyner and Davis, as well as on bond awaiting sentencing in another felony. He had pleaded guilty to DUI just five months prior.
"You drove a stolen vehicle at a high rate of speed, passing vehicles on a curve, under the influence of substances – all of those things individually could lead to tragedy. Taken together, this outcome was almost inevitable," Holmes told Pagano. "Your criminal history is extensive, and there is no indication of any remorse. You have already been exposed to almost every intervention the system has to offer you."
On May 20, 2018, Pagano was driving a stolen Ford F-150 southbound on Highway 83 with a female passenger. The DA's office said Pagano was driving 80 mph where the speed limit was 65 mph.
At some point, according to the DA's office, Pagano moved to pass a vehicle in a no-passing zone and struck a Toyota RAV4 driven by Poyner head-on.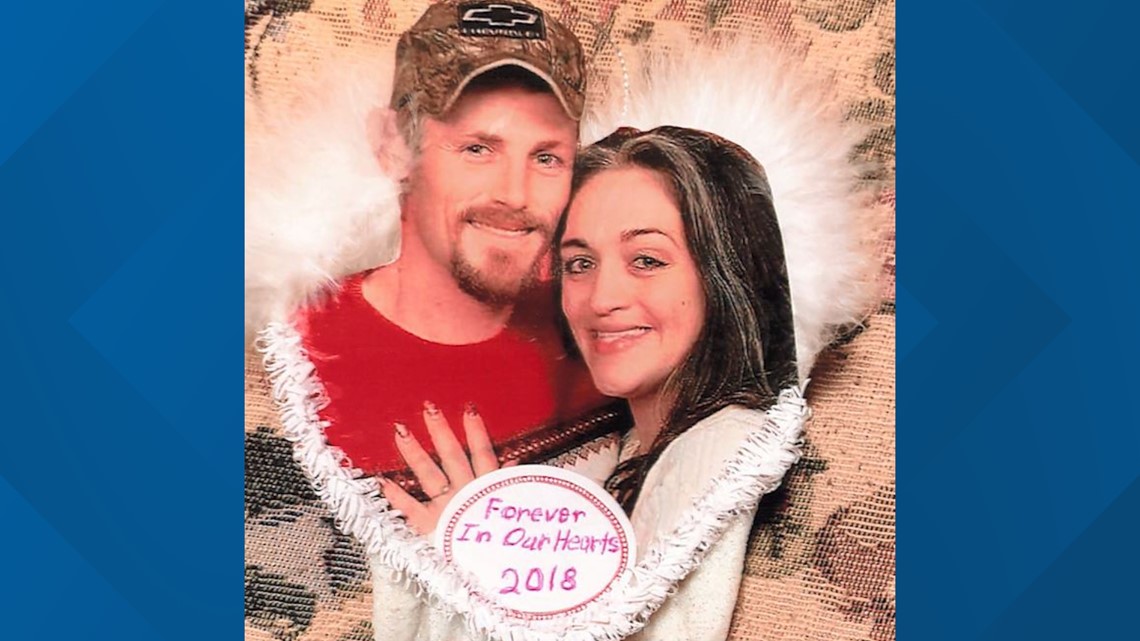 Both Poyner and Davis were pronounced dead at the scene. Their 2-year-old son was in a car seat in the back of the vehicle. He sustained serious, life-threatening injuries, the DA's office said.
"There were 99 fractures in (their son's) body – he had a full body cast, a wheelchair," Davis' older sister told the judge. "I don't want (Pagano) to be able to hurt another person ever again."
While the families of Poyner and Davis displayed remarkable grace and compassion during proceedings, they urged the court to hold Pagano responsible for the consequences of his actions. Many traveled to Colorado from out of state at various times to give impact statements.
"I don't believe this man deserves to be on the street to do this to anybody else," Poyner's brother said.
The son of Davis and Poyner "has made a miraculous recovery, but that does not take away from the horror of what was done to him," Deputy District Attorney Dan Warhola told the court. "This is a case where everywhere you turn, there is another aggravator more severe than the last."
Pagano and a passenger inside the vehicle were both seriously injured.
Pagano later told investigators he was high on methamphetamine when he crashed.
In all, Pagano was convicted of:
2 counts of vehicular homicide DUI
4 counts of first-degree assault
1 count of reckless child abuse
2 counts of vehicular homicide reckless driving
2 counts of vehicular assault DUI
2 counts vehicular assault (reckless)
1 count possession of drug paraphernalia
3 traffic counts