COMMERCE CITY, Colorado — A man was shot and killed by police in Commerce City Friday morning after he led officers on a short chase, according to a commander with the Commerce City Police Department (CCPD)
The incident began just before 7 a.m. when officers got numerous reports of shots fired in the area of 113th Avenue and Iola Street.
Police said a male suspect, later identified by the Adams County coroner's office as 63-year-old David Heeke from Haysville, Kansas, rammed his vehicle into the vehicle of a woman, then got out and fired at least one shot at her. She was able to escape the scene. Officers said Heeke and the victim had been in a relationship in the past.
Witnesses reported that the suspect left that area in a white truck with a black stripe.
Officers spotted the truck nearby and attempted to stop Heeke near East 104th Avenue and Potomac Street, Flynn said. The driver refused to stop and continued eastbound and crashed into another vehicle at the next intersection, police said.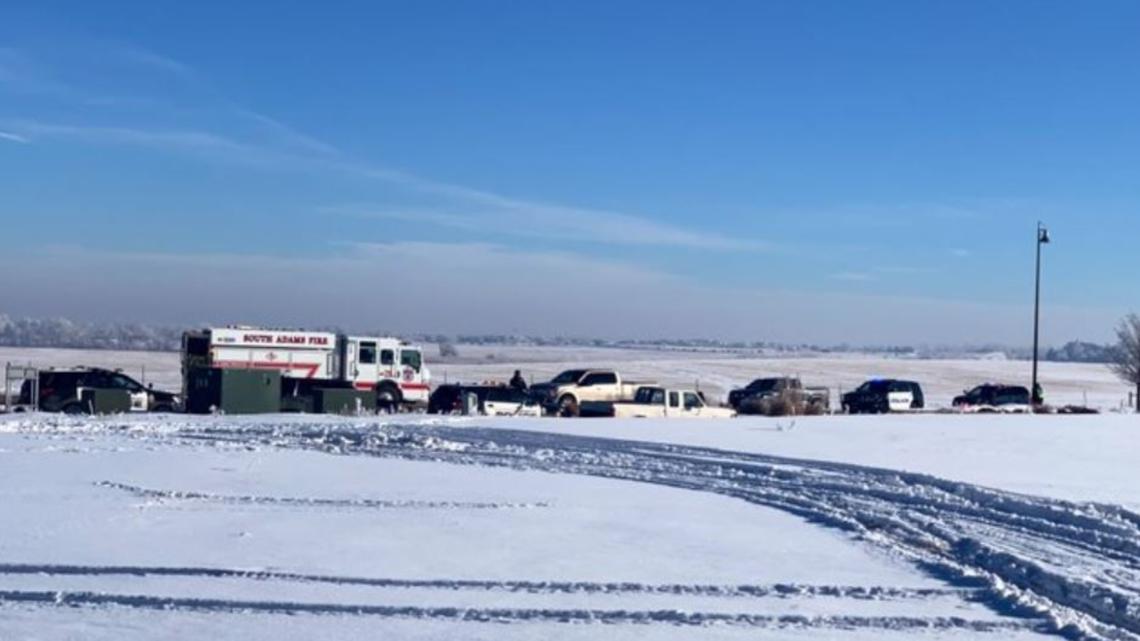 When officers got out to contact Heeke, shots were fired and the suspect was struck, according to police. Life-saving measures were attempted, but he was pronounced dead at the scene, CCPD said. No one else was hurt.
It is not known how many officers discharged their weapons, or if the suspect fired any shots. However, responding officers reported that the suspect was armed and a firearm was recovered at the scene.
East 104th Avenue has since reopened after being closed between Potomac Street and Altura Street.