A man wanted in the strangulation of his girlfriend had been repeatedly accused of domestic violence in the months leading up to the discovery of her body Sunday in an Aurora motel.
Documents obtained by 9Wants to Know also showed that Alexandrea Raber, 18, had gone to court to get a restraining order against 20-year-old Arturo Garcia after one of the incidents. Despite that, she had a friend to take her to the Knight's Inn Motel, 14200 E. Sixth Ave., so that she could meet up with him Saturday evening, according to the records.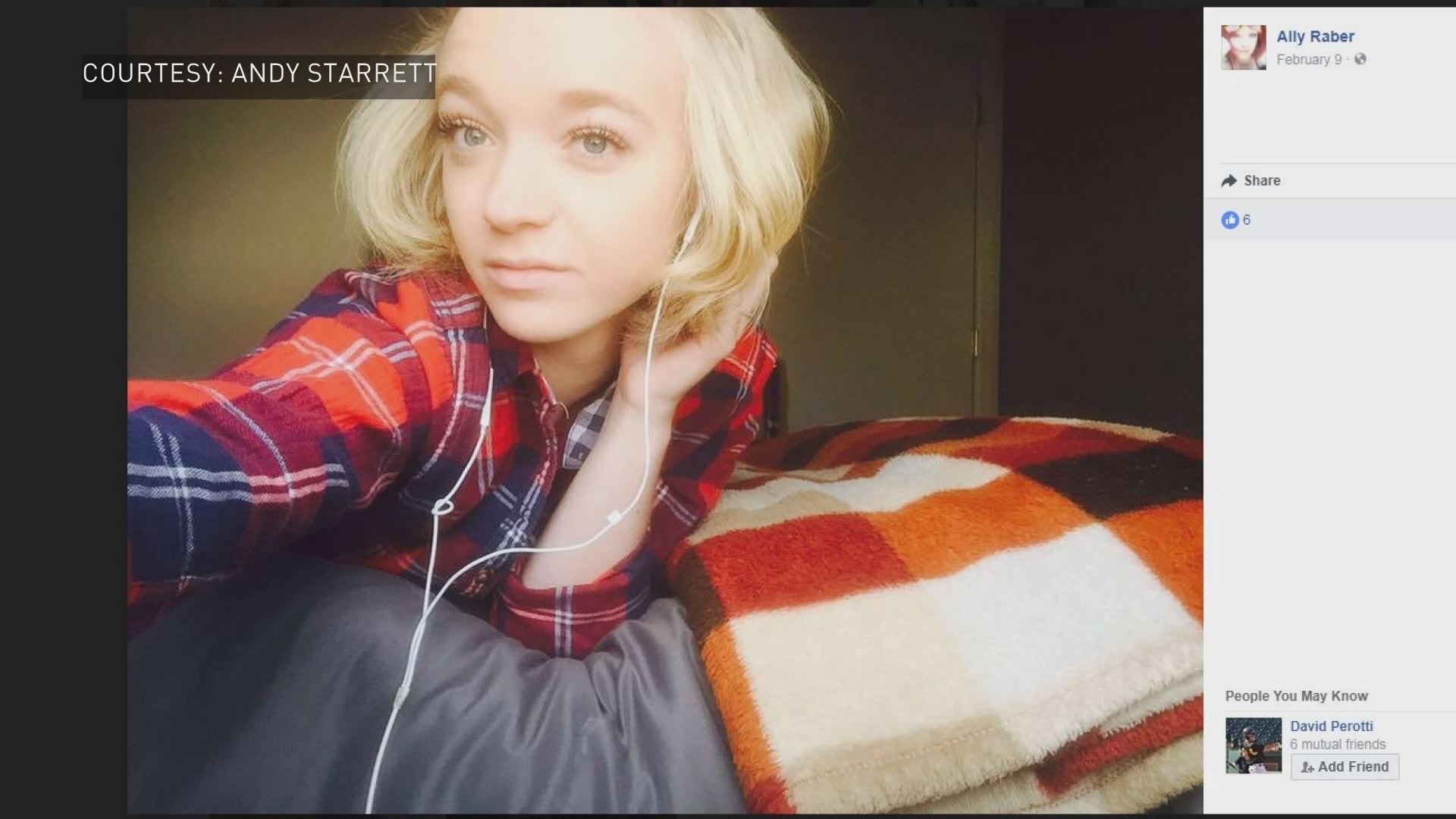 They walked to a McDonald's for dinner before returning to the motel, where a maid found her body slumped against a bathroom wall in room No. 139 the next morning.
Aurora police investigators obtained an arrest warrant for Garcia, 20, on suspicion of first-degree murder, but his whereabouts were unknown Thursday.
"We're still searching for him," said Aurora police Sgt. Chris Amsler. "We have all the resources available trying to find him."
Amsler said Garcia is considered dangerous – and court documents show that he had previously been accused of threatening to kill Raber.
According to the affidavit for the arrest warrant, hotel surveillance footage captured a man believed to be Garcia throwing potential evidence in a dumpster outside the hotel after leaving the room just before 10 p.m. Saturday. No one else entered the room before the maid discovered the body, according to the affidavit.
Raber was strangled, it was determined at an autopsy, and the strap of her red purse was discovered "partially around her neck" when her body was found, according to the documents.
Court papers detail that Garcia was accused of domestic violence against Raber multiple times.
Last Oct. 20, he was accused of physically assaulting her in Aurora.
Then, on Feb. 20, he was accused of having "used compromising photographs of Alexandrea against her in an attempt to persuade her to stop cooperating" on the 2016 case.
Aurora police arrested him again March 2 on allegations that he violated court orders in the previous cases.
Ultimately he was charged with multiple counts. According to court records, he pleaded guilty on May 15 to two of the charges – felony extortion and misdemeanor third-degree assault – while numerous other charges were dismissed. He was sentenced to 91 days in jail but given credit for time he'd already been behind bars. As a result, he was released from jail on June 22, according to court documents.
Raber obtained a permanent restraining order on March 9, according to documents obtained by 9NEWS.
But according to the arrest affidavit, she asked a friend to take her to see him at the motel on Saturday – even concocting a story about where she was going to be if her parents asked.
According to the affidavit, the friend later told officers that on the drive to the motel she and Raber talked about the violence in the relationship – "and specifically that Arturo had repeatedly threatened to kill Alexandrea."
The friend told investigators that she dropped Raber off about 6:15 p.m. Saturday, then got a text message from her about two hours later asking for a ride home.
When the friend arrived at the hotel, Garcia approached her and said that Raber had left a few minutes earlier, headed toward a bus stop.
The friend began calling and sending text messages to Raber but never reached her.
In the meantime, according to the affidavit, surveillance footage showed a man believed to be Garcia leave room No. 139 carrying something that he threw into a dumpster on the property before running off to the east.
When police searched the dumpster, they found a white throw pillow with blood smears on it, and court documents with Garcia's name on them. A search of the room where Raber's body was found turned up a crumpled pillowcase with what was believed to be blood on it, Garcia's Colorado driver's license, and a jail property bag with the name "Garcia" written on it.