Employees of a family-owned business were left stunned on New Year's Eve when a man who seemed to need help purchasing tools walked out of the store with more than $7,000 worth of stolen items.
The theft happened at AIS Industrial & Construction Supply in Stapleton around 11 a.m., Taylor Hahs, the owner's son, told 9NEWS.
The man reportedly came into the store, which is located at 3900 Ulster St., to inquire about a drill press. While an employee was in the back searching for a tool for the man, the suspect gathered up two items and booked it out of the store and into a waiting car.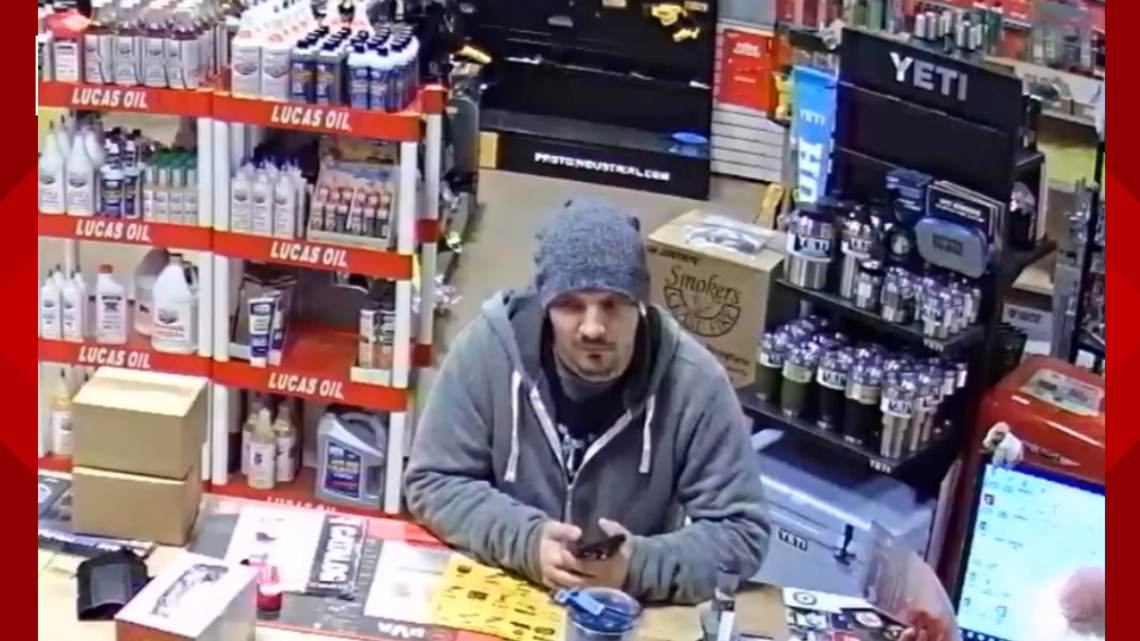 In the video posted to YouTube, a woman at the counter pays the would-be thief no mind as he hustles out of the store because, Hahs said, she was under the impression he was already being helped.
Hahs said the suspect took a Milwaukee propress that has a $5,324.50 list price and a Ridgid kit propress that has a $2,239.70 list price.
Hahs said his great-grandfather started the business back in 1945 and that it has been in the family ever since.