9NEWS has learned the suspect responsible for the "ambush-style" attack on officers in Douglas County Sunday morning is Matthew Riehl. He was shot and killed by law enforcement.
Douglas County Sheriff Tony Spurlock said during an afternoon press conference that Riehl was known to law enforcement. He was also a veteran, who has exchanged angry tweets with the sheriff's office.
Riehl attended law school at the University of Wyoming. A spokesperson there says the school has been investigating social media rants Riehl made against the school for months.
A firearms instructor, Robert Butler, says Riehl took his rifle classes over the summer. "He didn't show any signs of being violent or unstable," Butler said. He says the weapons in photos Riehl posted on Facebook belonged to Riehl.
Riehl also had a Facebook page filled with images associated with the alt-right.
He also posted videos online where he discussed running for Sheriff as a Libertarian. The Libertarian Party of Colorado says it had no contact with him.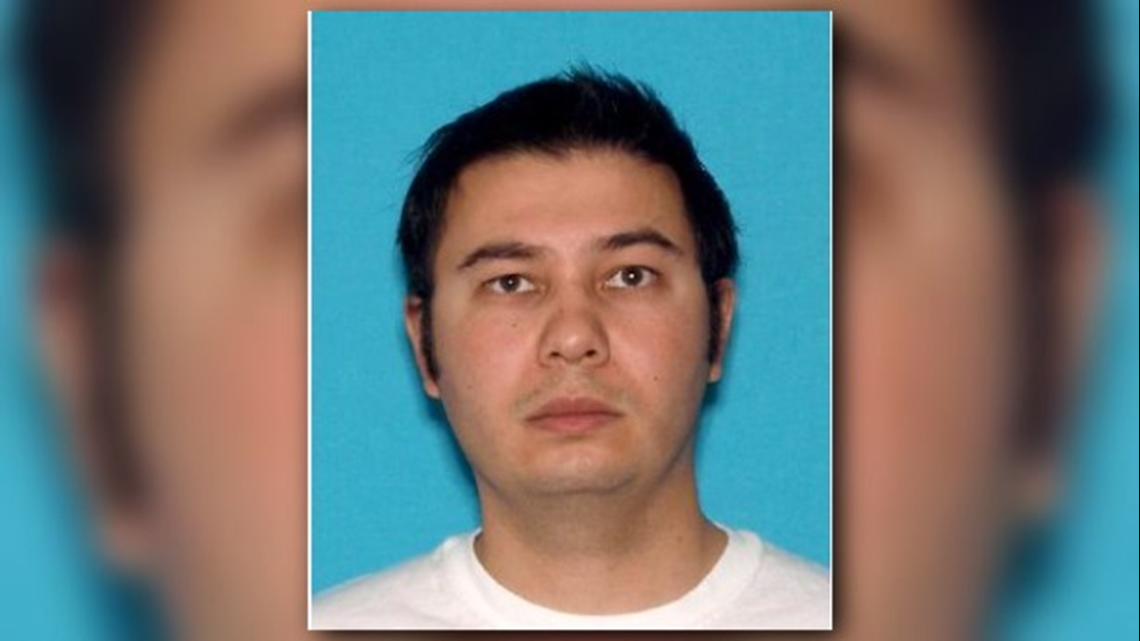 One deputy was shot and killed, four other deputies and two civilians were injured when Riehl fired more than 100 rounds at the officers when they responded to a disturbance at a Highlands Ranch apartment complex, according to DCSO.
Just after 5 a.m., deputies responded to the incident at the Copper Canyon apartment complex located on County Line Road, between Colorado Boulevard and University Boulevard.
Spurlock said it was "almost immediately after" law enforcement arrived and was let in by someone who lived there that shooting began. All of the officers were shot very quickly and went down within seconds of each other, Spurlock continued.
"He knew we were coming, and we let him know we were there," Spurlock said.
The roommate of the Riehl is cooperating with law enforcement. He was not injured.
Deputy Zackari Parrish died in the shooting. He was a 29-year-old father, according to DCSO.
"Zack was a smiley kid," Spurlock said of the fallen deputy. "[He was] eager to work, eager to serve."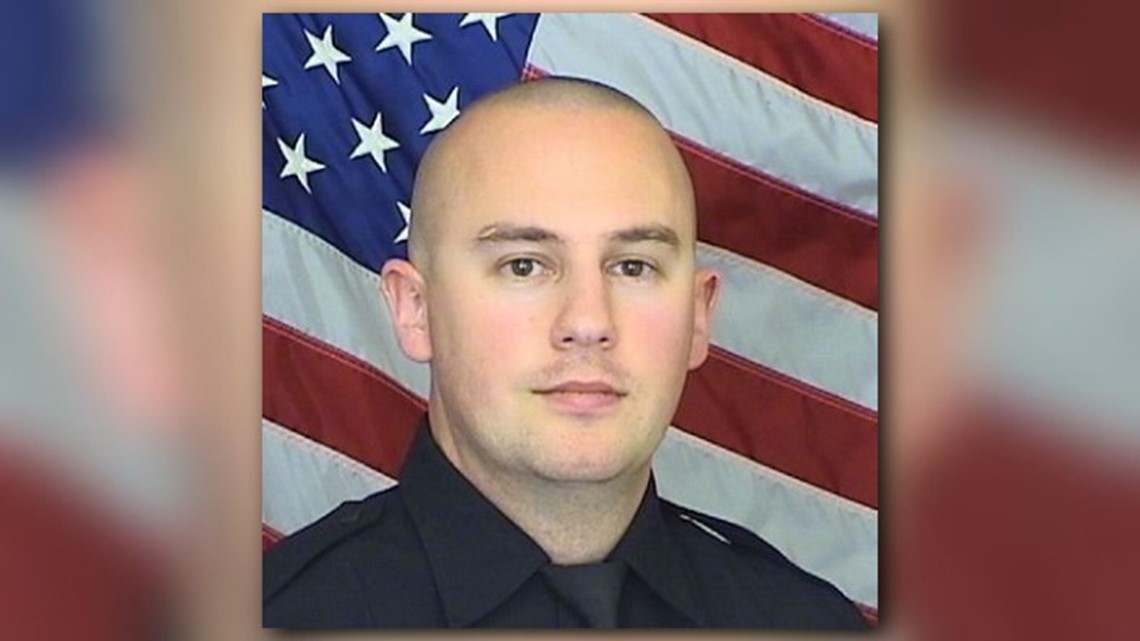 Parrish worked at the DCSO for about seven months. He came there from the Castle Rock Police Department. He's survived by a wife and two young children.
A procession for the fallen deputy started at Littleton Hospital around 10:30 a.m. as the motorcade made its way to the Douglas County Coroner's Office.
Four other law enforcement officers who were shot in the melee are all stable, according to Spurlock. Those officers are Mike Doyle, 28, Taylor Davis, 30, Jeff Pelle 32 and Tom O'Donnell, 41.
Deputy Michael Doyle has been treated and released from Littleton Adventist Hospital, a hospital spokesperson confirmed Monday.
DCSO says two civilians were also shot by the Riehl. Spurlock said. They suffered non-life-threatening injuries.
O'Donnell is an officer with Castle Rock Police. The other three deputies are with the Douglas County Sheriff's Office.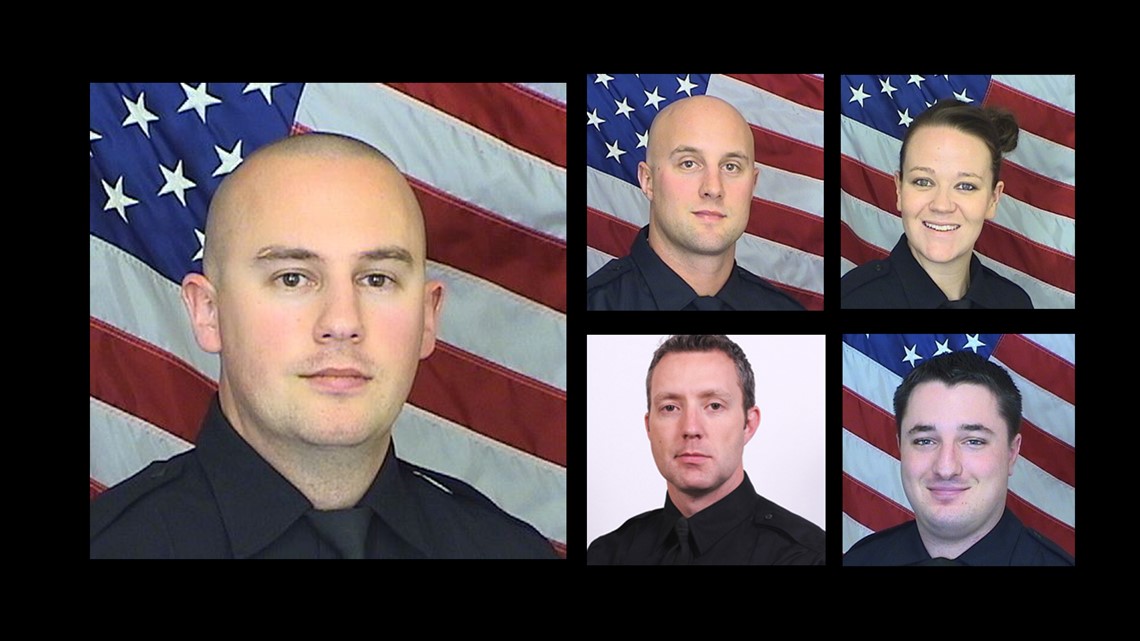 One of the deputies who was shot is Jeff Pelle, the son of Boulder County Sheriff Joe Pelle. Mark Wagner, a public information officer with the agency, tweeted a statement from the Pelle family saying Jeff underwent surgery but is "in good spirits considering the gravity and severity of what occurred earlier this morning."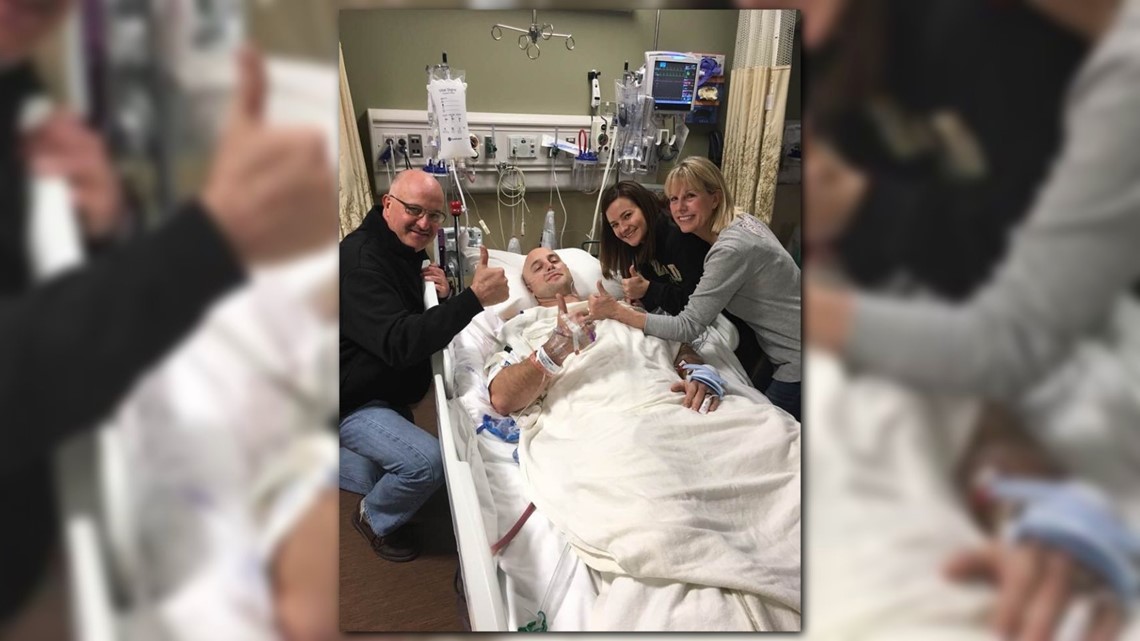 Parrish's first law enforcement job was at the Morrison Police Department, where he served as a reserve officer from June 28, 2014, until the end of that year.
"While he was here, he got glowing reviews from all his peers," said Morrison's interim police chief, George Mumma Jr.
Mumma said that Parrish aspired to work for a larger department – and began work as a Castle Rock police officers after leaving Morrison.
It's never easy," Spurlock said. "This is the first to me as a sheriff to have an officer killed in the line of duty and my partners are here to help guide me through this."
Earlier in the day, law enforcement urged anyone who lived in the area to shelter in place, avoid windows and stay away from exterior walls. That order has since been lifted.
East County Line Road was closed between University and Colorado boulevards but has since reopened.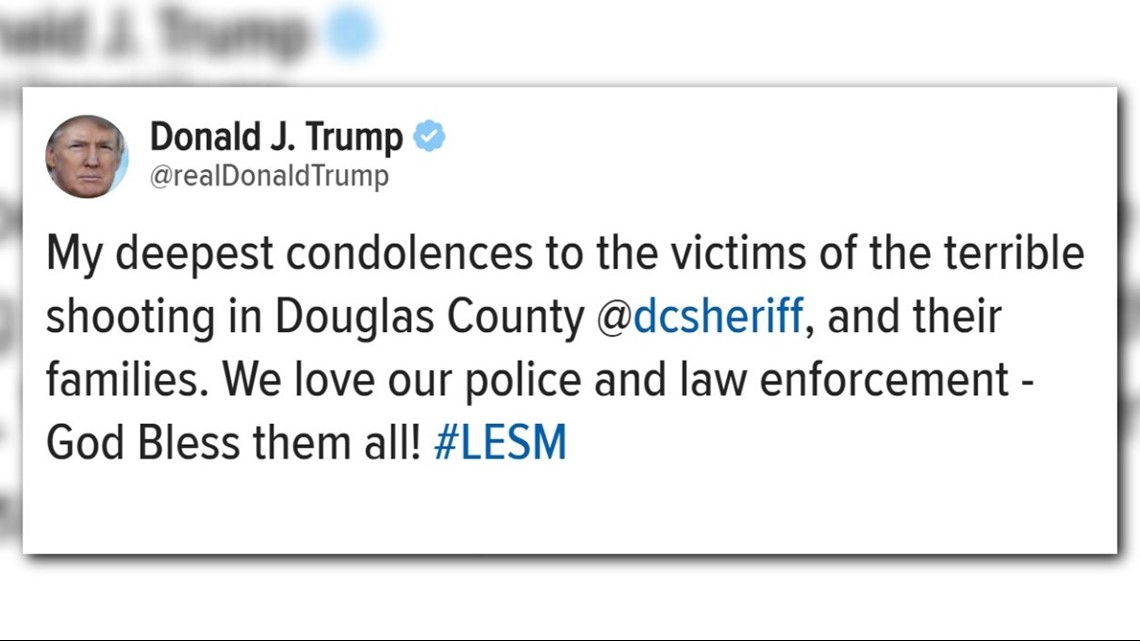 Spurlock said at this point, investigators are still waiting for search warrants. Neighbors are allowed in, but not to that immediate area.