KUSA — A man with six DUI convictions has now been charged with first-degree murder for his alleged role in a deadly five-vehicle crash in Lakewood last month.
Todd Grudznske, 47, faces 14 other charges for the Sept. 30 incident, which happened at Colfax Avenue and Kipling Street, according to charging documents made public on Wednesday afternoon.
The crash happened as Angela Wimmer, 25, was stopped at a red light. Lakewood police said her vehicle was rear-ended by a truck that was apparently speeding – and the impact sent her car into the intersection.
This led to a crash involving three more vehicles, according to police. Wimmer, who was on her way home from church at the time, was taken to the hospital and later died from her injuries.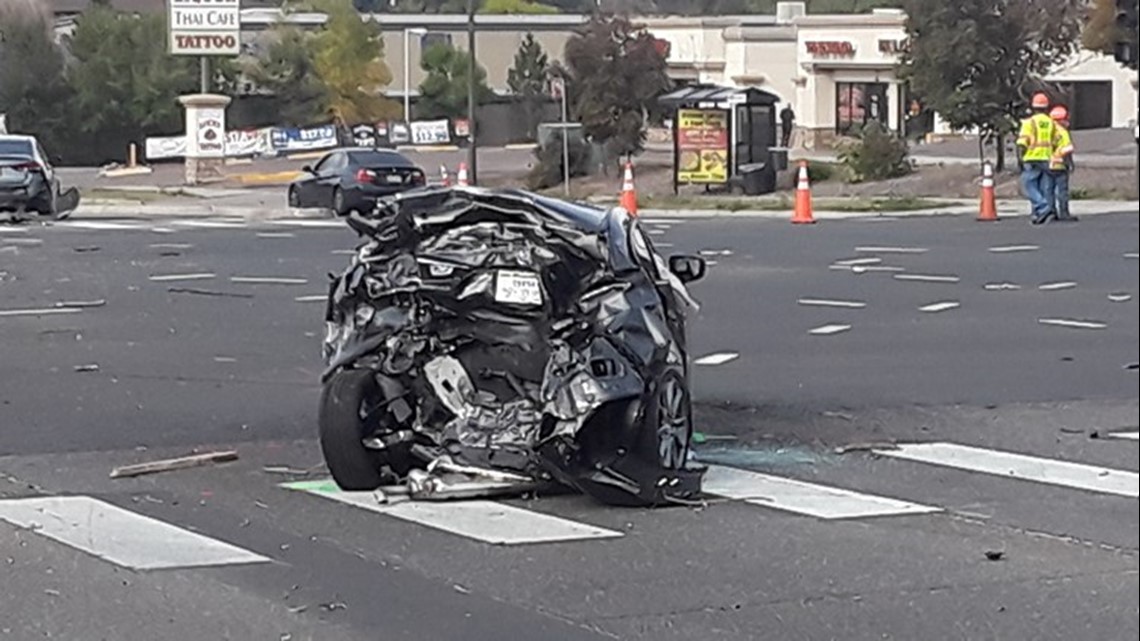 In addition to murder, Grudznske is also charged with three counts of attempted second degree murder, assault, two counts of vehicular homicide, three counts of attempted assault, felony DUI, violation of a protection order, reckless driving and two sentence enhancers for crime of violence.
The charging documents detail Grudznske's previous DUIs, which happened before Colorado enacted its 2015 law that automatically makes a fourth DUI a felony.
His first DUI conviction was in 2000, prosecutors said, and his most recent was in 2007.
According to court documents, Grudznske had a protection order at the time of the crash that barred him from drinking alcohol.
Wimmer's family members have set up a GoFundMe page to help with funeral expenses. You can access it here: https://bit.ly/2CARW4G