MONTE VISTA, Colo. — An 18-year-old man was killed during a shooting involving Monte Vista police on Tuesday.
At about 12:35 p.m., Tuesday, two officers from the Monte Vista Police Department (MVPD) responded to a home in the 1200 block of South Broadway Street for a welfare check. The 911 caller reported that a man was armed with two knives.
The responding officers were later identified as Monte Vista Police Sgt. Michael Martinez and Cpl. David Pino.
When they arrived at the home, a man confronted the officers and was armed with two knives, according to police. The 18-year-old man ran toward officers while swinging the knives, police said.
According to an update from MVPD, Pino deployed the Taser and Martinez fired his handgun. While retreating backward from the attack, Pino fell to the ground and then also fired his handgun.
The teen was pronounced dead at the scene. He was identified by the Rio Grande County coroner as Xavier Sanchez. Neither officer was injured by the knives, according to police. Pino suffered minor injuries when he fell, according to police.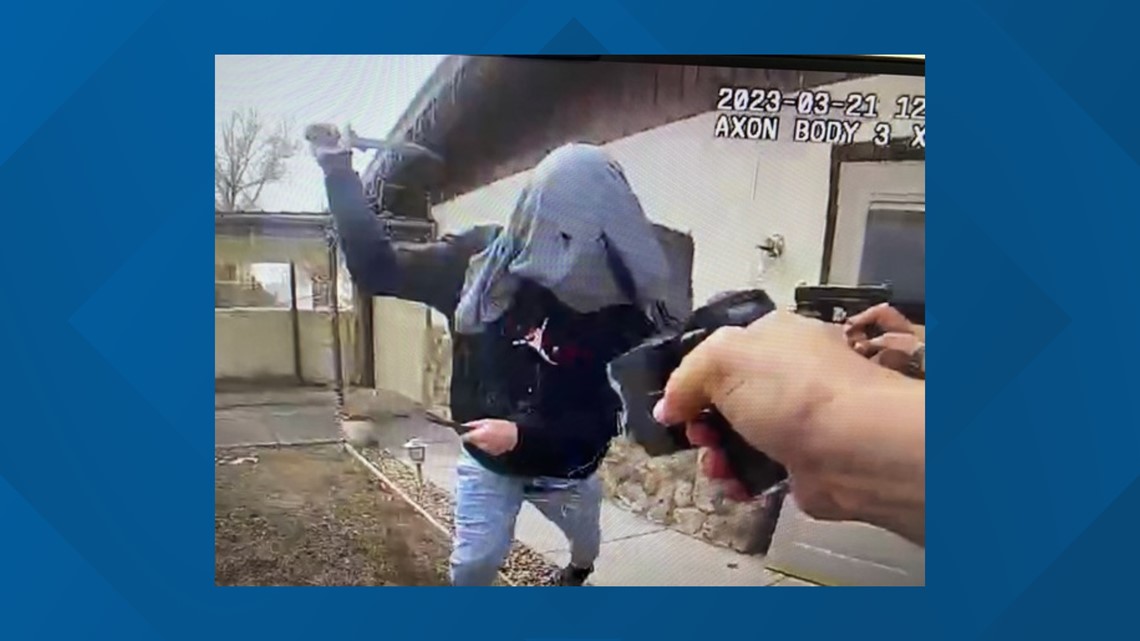 >Above is a screenshot from the body-worn camera of one of the MVPD officers.
Both officers remain on administrative leave, per MVPD policy
The Colorado Bureau of Investigation (CBI) will lead the investigation into the shooting. The 12th Judicial District Attorney will review CBI's findings.
The name of the suspect has not been released.
9NEWS+
9NEWS+ has multiple live daily shows including 9NEWS Mornings, Next with Kyle Clark and 9NEWS+ Daily, an original streaming program. 9NEWS+ is where you can watch live breaking news, weather updates, and press conferences. You can also replay recent newscasts and find videos on demand of our top stories, local politics, investigations and Colorado specific features.