DENVER — Three people are dead and at least five others were injured after two shootings along South Federal Boulevard Sunday night, police said.
According to the Denver Police Department (DPD), the first shooting was in the 600 block of South Federal Boulevard and was reported just before 10 p.m. A woman was killed.
She was later identified as 29-year-old Jessica Barraza-Hernandez.
The second shooting was just a few blocks away, at South Federal Boulevard and West Alameda Avenue, and was reported at 10:38 p.m., DPD said. Emiliano Vigil, 16, and Martin Vasquez, 24, were killed in that shooting. Five other people went to the hospital, according to police.
There were extensive road closures in the area of the second shooting, DPD said.
Police said the two shootings appear to be unrelated, according to a tweet from DPD early Monday morning.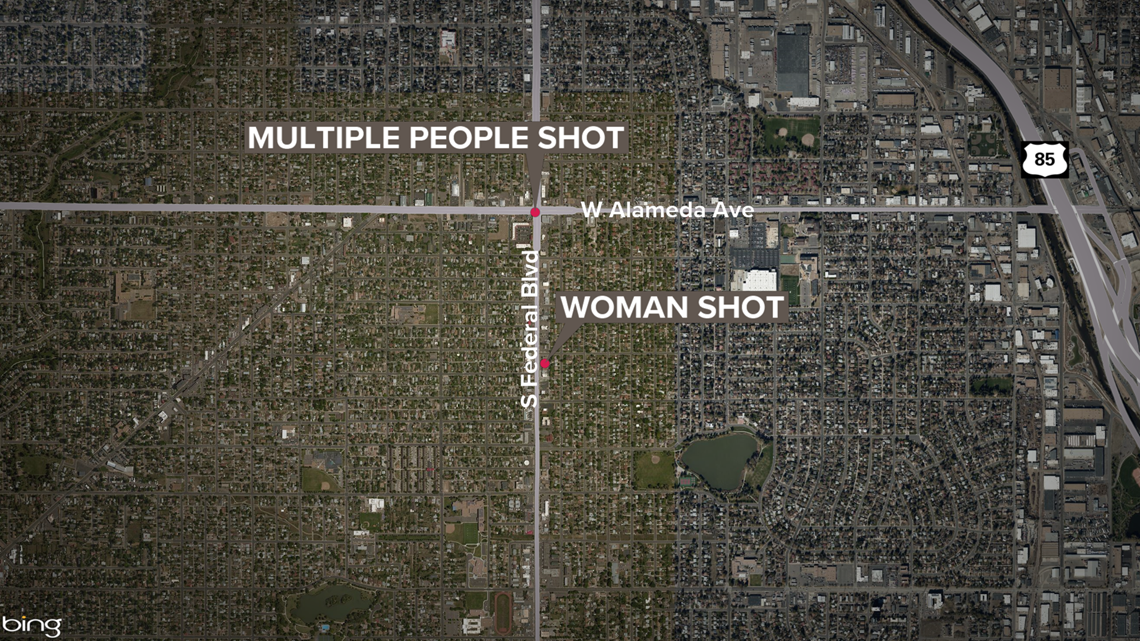 Late Monday afternoon, several people from faith-led gang outreach groups gathered at the corner of Federal and Alameda.
James Gutierrez held a sign that read, "put the guns down." From the intersection, he pleaded to people in their cars stopped at the red light.
"No more shootings!" He shouted. "No more innocent lives lost."
Gutierrez works for THRIVE, a program under the Denver Dream Center that does urban ministry and gang outreach.
"I'm just out here trying to bring peace and hope to the community with all the violence that's been happening in the Denver metro area," Gutierrez said.
Gutierrez works to steer teens away from the path he followed in his youth.
"I was a gang member myself," Gutierrez said. "When I was 13 years old, I was selling drugs and guns in these streets."
Gutierrez turned his life around, and he showed up at the corner of Federal and Alameda Monday in hopes of helping others to do the same.
"We need to be out here, and we need to be a voice to our youth and try to help them so that they do not turn to the streets and to the drugs and the gang life and the violence," he said.
Since the start of 2020, 133 people have been shot in Denver and 41 have died in shootings, according to Denver Police. In the same period of time in 2019, 86 were shot and 30 died in shootings, DPD said.
Anyone with information about the shootings on Sunday is asked to contact Metro Denver Crime Stoppers at 720-913-7867 or by visiting metrodenvercrimestoppers.com. Tipsters can remain anonymous and may be eligible for a reward of up to $2,000.
Metro Denver Crime Stoppers works by assigning a code to people who anonymously submit a tip. Information is shared with law enforcement, and Crime Stoppers is notified at the conclusion of the investigation.
From there, an awards committee reviews the information provided and, if the information leads to an arrest, the tipster will be notified. Rewards can be collected using the code numbers received when the tip was originally submitted.