NORTHGLENN, Colo. — A suspect in a January 2022 homicide in Northglenn was taken into custody Tuesday after the car he was in crashed into two other cars while trying to elude police in Wheat Ridge, police said.
Northglenn Police said Camron Enrique Acosta, 18, was wanted on a warrant for first-degree murder in connection with the shooting death of Leon Lorenzo Dean Guerra, 21.
Guerra was shot Jan. 7, 2022, in the 1300 block of Regina Lane in Northglenn, police said. He was taken to the hospital, where he died.
Police arrested Acosta after the driver of the car he was in crashed into other cars while trying to elude police Tuesday afternoon, the Arvada Police Department said. The crash happened just before 2 p.m. on Kipling Street at the interchange with Interstate 70.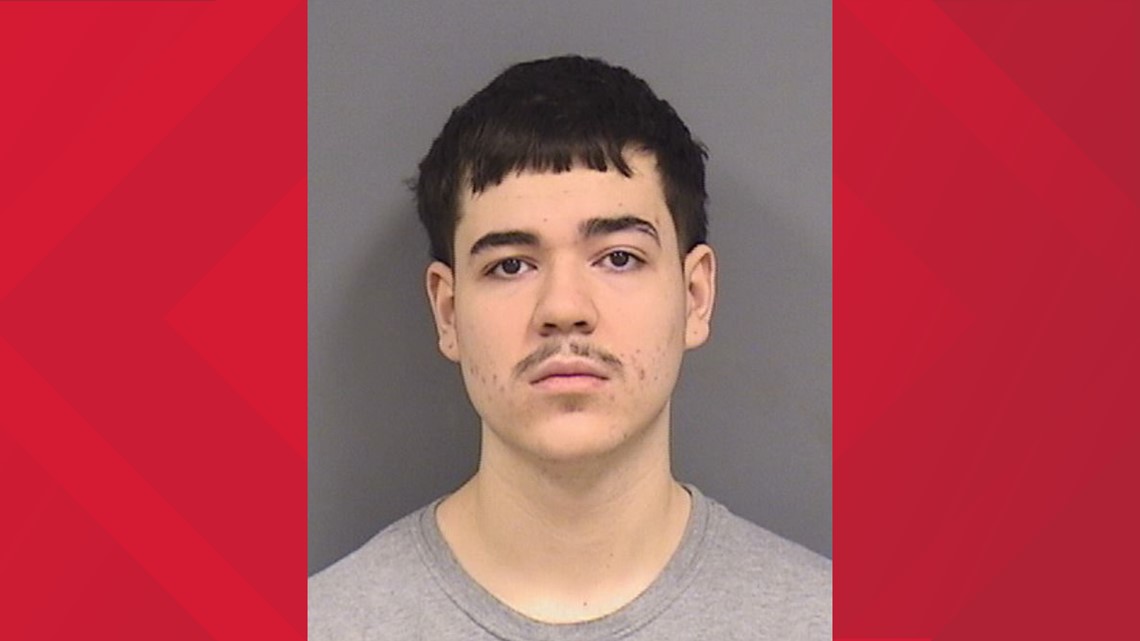 Officers tried to pull over the driver in the area of 50th Avenue and Kipling Street, Arvada Police said. The driver continued south on Kipling and crashed into two cars stopped at a traffic light on the south side of I-70, police said. Police said the driver tried to maneuver between two other vehicles, disabling his vehicle.
No injuries were reported.
Three people in the car were taken into custody, police said. Acosta was turned over to Northglenn Police. Acosta's next court appearance is set for April 13.
According to Arvada Police, numerous weapons were found inside the vehicle. They included two handguns that were modified to fire as automatic weapons, and two loaded, 50-round drum magazines. Investigators also found a large amount of cash in the car.
The juvenile driver was arrested and detained at a youth detention facility on weapons-related charges, according to Arvada Police. The third occupant of the vehicle, also a juvenile, was released pending further investigation.