WELD COUNTY, Colo. — Yareni Rios screamed for help as a freight train barreled toward her at nearly 48 mph while she was handcuffed in the back of a patrol car in Weld County, according to a lawsuit filed Thursday.
>The video above is a prior report about the case.
The lawsuit filed Thursday against those officers, Jordan Steinke, Ryan Thomeczek (both Fort Lupton officers), and Pablo Vasquez (a Platteville officer) accuses them of violating Colorado law by failing to intervene in the unlawful acts of others. It also alleges negligent and reckless behavior when the officers failed to keep Rios safe while she was in their custody.
Steinke and Vasquez have been charged criminally in the case.
The Town of Platteville and City of Fort Lupton are also named as defendants in the suit.
The suit stems from an incident on Sept. 16 of last year. Rios Gonzalez, who was a suspect in an earlier road rage incident, was pulled over by Vazquez. She was pulled over just after the train tracks on Weld County Road 36. Vazquez stopped behind her directly on the train tracks.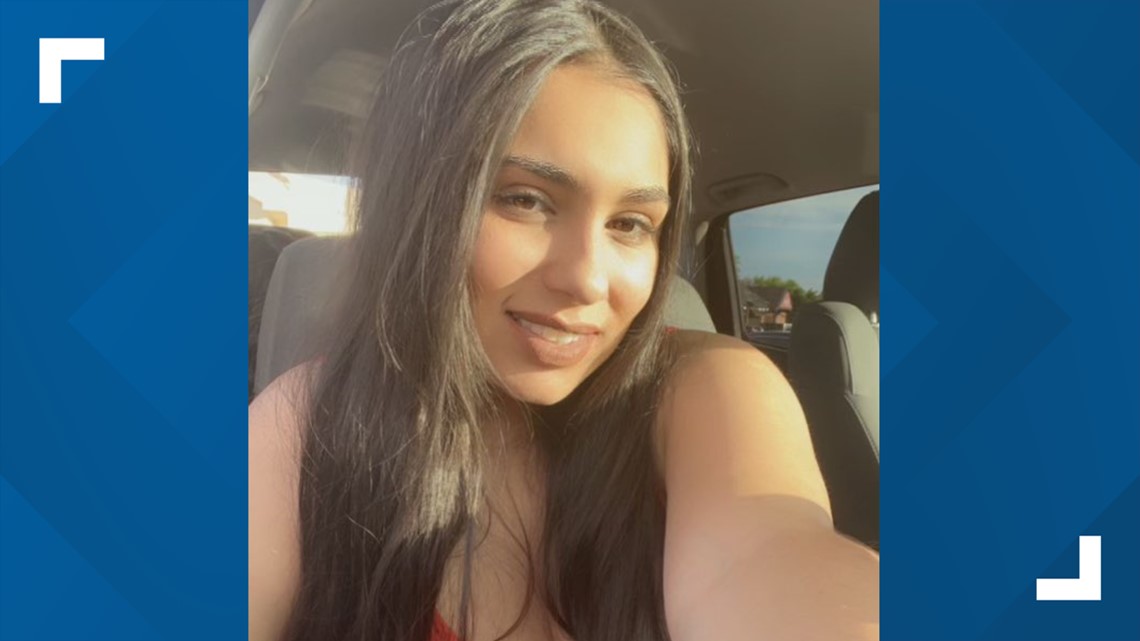 Rios complied with officers' commands and was handcuffed before Steinke placed her in the back, driver's side of Vazquez's patrol car, which was parked on the tracks.
Allegations of negligence
According to the lawsuit, the officers were negligent in numerous ways. They include:
Failure to provide a safe environment while in police custody
Failure to prevent foreseeable injury
Failure to have situational awareness
Failure to notice vehicle was parked on railroad tracks
Failure to move it from the tracks
Failure to get Rios to safety when they heard/saw the train
Body camera footage shows that when Steinke handcuffed Rios, she was on the tracks. At that same time, the suit says, Thomeczek was also standing on the tracks.
The suit says the railroad crossing sign was clearly visible to them and there was a smaller sign attached to it that included a phone number that the officers could have used to notify the railroad of police activity. They did not do that, the lawsuit says.

The suit also claims the Town of Platteville and the City of Fort Lupton had "negligent hiring and training practices. It pointed to prior performance issues and complaints about Vazquez at his former police department.
Discipline documents from the Federal Heights Police Department, where Vazquez worked as a sergeant, outline serious allegations of lackadaisical police work, tardiness and lack of care for safety.
The allegations outlined in the Federal Heights police discipline report outline poor police performance between 2019 and 2020 and are based on written statements made by fellow officers.
The report outlines numerous other allegations against Vazquez, including abuse of break time, tardiness and lack of preparedness for duty.
Due to that, the suit claims, Platteville knew or should have known that Vazquez "presented an unreasonable risk of harm." It also alleges that the town "negligently" entrusted him to drive the patrol car, which was town property.
The suit says both Fort Lupton and Platteville were negligent in their training of officers.
Allegations of law violations
The lawsuit alleges that the officers violated Colorado law by failing to intervene. As an example, neither Vazquez or Thomeczek stopped Steinke from placing Rios in the car on the train tracks, the suit says.
It also alleges that no one intervened after Vazquez failed to read Rios her rights and subjected her to "custodial interrogation."
According to the suit, Rios suffered nine broken ribs, a fractured sternum and a broken arm and leg in the crash and costs have already exceeded $424,000 and are continuing to rise.
Five counts of reckless endangerment, a misdemeanor, against five victims: Rios Gonzalez, Steinke and three other people
One count of obstructing a highway or other passageway
One count of careless driving, a traffic offense
One count of parking where prohibited
One count of criminal attempt to commit manslaughter, a felony
One count of second-degree assault, a felony
One count of reckless endangerment, a misdemeanor
Rios is also facing a charge in connection with the alleged road rage incident she was initially detained for.